'Dirty air' pace is Ferrari's next area of focus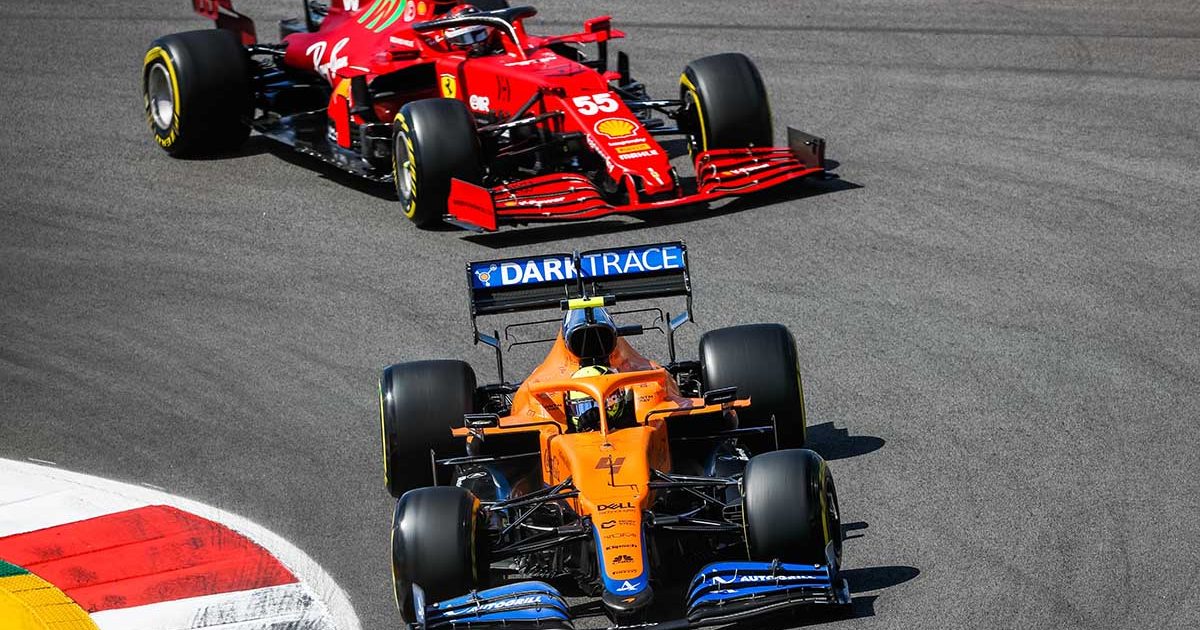 Mattia Binotto thinks Ferrari may have resolved their tyre wear issues, but now need to work on their performance in 'dirty air'.
After both of the Scuderia's cars tumbled down the order in the French Grand Prix due to front tyre wear, Charles Leclerc said he feared a similar scenario at Silverstone.
But that was not the case as the Monegasque driver went close to winning, capitalising on the opening-lap incident between Lewis Hamilton and Max Verstappen to lead for the vast majority of the race. Only in the closing laps was Leclerc caught and passed by Hamilton.
A big benefit to the Ferrari, however, according to Binotto, was being able to run in clean air with Leclerc out ahead with a healthy lead until chased down by the World Champion.
Despite missing out on a shock victory, the result was a big boost to Ferrari in their battle with McLaren for third place in the Constructors' Championship.
In particular, team principal Binotto was encouraged by the pace compared to McLaren's Lando Norris, who has been F1's star performer this season outside of Mercedes and Red Bull.
Norris had been especially strong in the preceding Austrian Grand Prix, when he finished third with his pace matching that of Mercedes.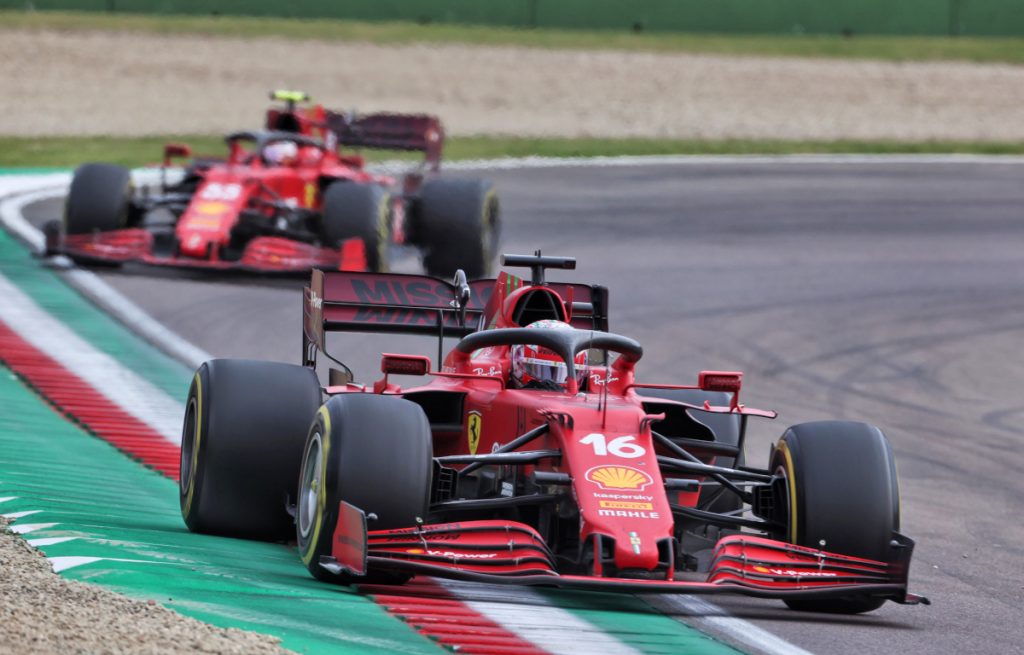 Kit yourself out in Ferrari colours via the official Formula 1 store
"I think if you look at the Austria comparisons, Norris was on the podium doing a fantastic race," said Binotto, quoted by Motorsport.com.
"But if we analyse, his race pace in Austria was very similar to ours but we were simply stuck in traffic. And I think being ahead from the start of the race is key somehow.
"At Silverstone, Charles was in front and we could do our own pace. If you compare our two drivers, one of them [Carlos Sainz] was stuck behind and the other had clean air.
"When Carlos was in clean air he had the pace of Charles. So I think that's not our pace.
"I still think in front of us, Lewis and Max have great speed. But I think we have recovered since France and that's the most important."
Leclerc being in the lead also helped tyre management, but nevertheless Binotto thinks Ferrari have made strides in that area.
"After France, where we had front tyre problems, I think the team regrouped, worked on it and somehow understood the weaknesses and tried to address it," said Binotto.
"Now, two races in a row we had good pace in the race, which has been our weakness as well at the start of this season, showing as a team we were progressing and that is what I am more pleased about, which is certainly more important, as well for the second part of the season now.
"After 10 races, we've got 17 points more than we had at the end of last season. As a team [we are] showing that certainly the progress is a lot."