Ferrari warn rivals they have 'mega room for improvements' ahead of Saudi GP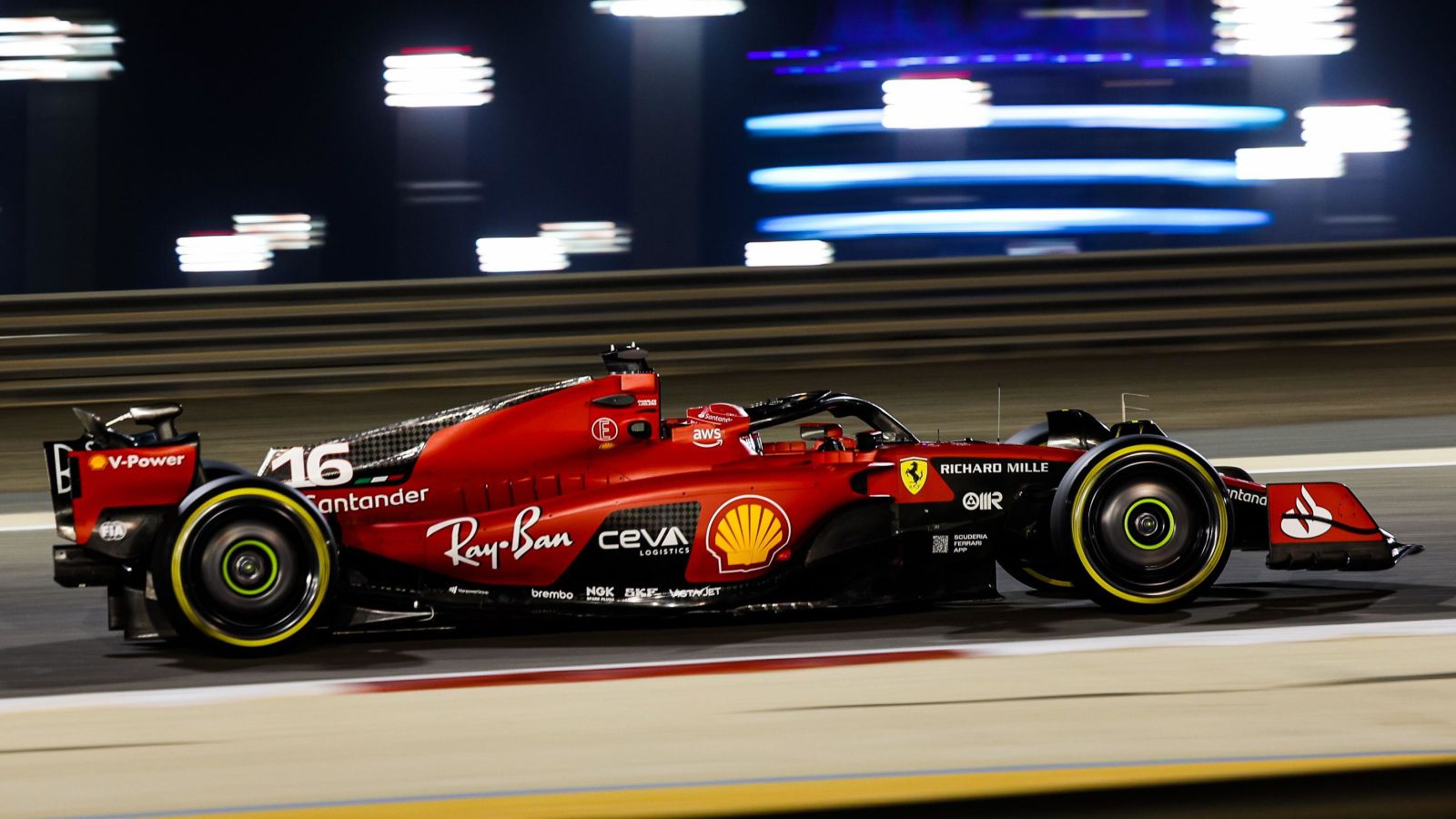 With Ferrari having not got the best out of the their SF-23 in Bahrain, and updates arriving for Saudi Arabia, team boss Fred Vasseur warns there is a lot more to come.
It was hoped that Ferrari could regroup over the winter after a difficult 2022 campaign where their title challenge fell apart and return to the track reinvigorated, taking the fight to Red Bull once more.
But the season got off to a far from ideal start in that regard as Red Bull dominated proceedings in Bahrain, Max Verstappen claiming pole and then the win ahead of team-mate Sergio Perez.
Carlos Sainz recorded a P4 finish for Ferrari, while Leclerc was looking at a podium before the Control Electronics in his Ferrari power unit called it quits, resulting in a DNF and a 10-place grid penalty for the Saudi Arabian GP.
However, Ferrari do not arrive in Jeddah downbeat by any stretch of the imagination, it is quite the opposite in fact.
Vasseur warned that the Scuderia still have a lot more performance to unlock in their challenger, having not been able to get the balance of the SF-23 right in Bahrain, and he hopes that upgrades brought to Jeddah will make the SF-23 stronger still.
"We struggled a bit with the balance over the weekend, it means that we have mega room for improvements on this path with our package," said Vasseur, as per Motorsport.com.
"With what we had in Bahrain, I think we had a lot of room for improvement in terms of driveability.
"The most important is to stay focused on the current situation to try to get the best from what we have today. And even if we are bringing updates and we will improve the situation and the competitiveness of the package.
"Keep in mind that Bahrain is not always very representative. And second, we are still at the early stage of the car.
"It means that we did three days of testing and the race in Bahrain, only on one track, and we need to have a better understanding of the car itself to try to get the best from the package we have.
"For sure we can't be satisfied with the situation, and I want to do a step forward. The characteristics of Jeddah are completely different compared to the previous one to Bahrain in terms of grip, in terms of rugosity, layout of the track and so that it's completely different story.
"Already it will suit a little bit more to what we have today. And then we'll also bring some updates to Jeddah and I hope that we'll do a step forward.
"We had a clear analysis of what we did in Bahrain. For sure we have a long list of things that we have to improve.
"I hope that already in Jeddah we'll be able to have a first reaction."
Tyre management seemed to be a particular worry for Ferrari in Bahrain, this marking a continuation of that trend which bit them hard last season.
However, Vasseur suggested that the need to push harder to keep up their pace in Bahrain, plus the demanding nature of the Bahrain International Circuit, rather than a specific issue, could go a long way to explaining that.
"Part of the explanation is coming from Bahrain, because it's very aggressive and probably this is increasing all the parameters," Vasseur stated.
"And it's true also that if you have a lack of pace, you have to push more to stay into the maximum of your pace and you are damaging more everything.
"It means that I would be much more focused on the pure performance and pure potential than something else."
PlanetF1.com recommends
More pain for Charles Leclerc as 10-place grid penalty for Saudi GP confirmed
Fernando Alonso labelled 'big winner' of F1 'silly season' with Aston Martin move
Mercedes hold 'open and honest discussions' following Bahrain embarrassment
Ferrari look to change the narrative in Saudi Arabia
Considering how dominant Red Bull were in Bahrain, Verstappen almost 40 seconds clear at the chequered flag of the highest non-Red Bull finisher Fernando Alonso, it is understandable suggestions ran rampant that a repeat of Red Bull's 2022 drubbing of the field could be on the way.
Mercedes' George Russell even predicted that Red Bull will win all 23 grands prix this season.
Of course, ahead of Saudi Arabia it can easily be said that such predictions are premature, but a reoccurrence of what we saw in Bahrain would suddenly make such predictions far more difficult to argue.
Ferrari then have an opportunity to demonstrate just how much more they have to give, and that they can mount a challenge to Red Bull in F1 2023.
They of course will not be alone in eyeing up those Red Bulls at the Jeddah Corniche Circuit, with Alonso very much on a high after his and Aston Martin's remarkable start to the campaign. Can they get themselves in the hunt again? We cannot wait to find out!