Ferrari take a dig at Merc over Hamilton contract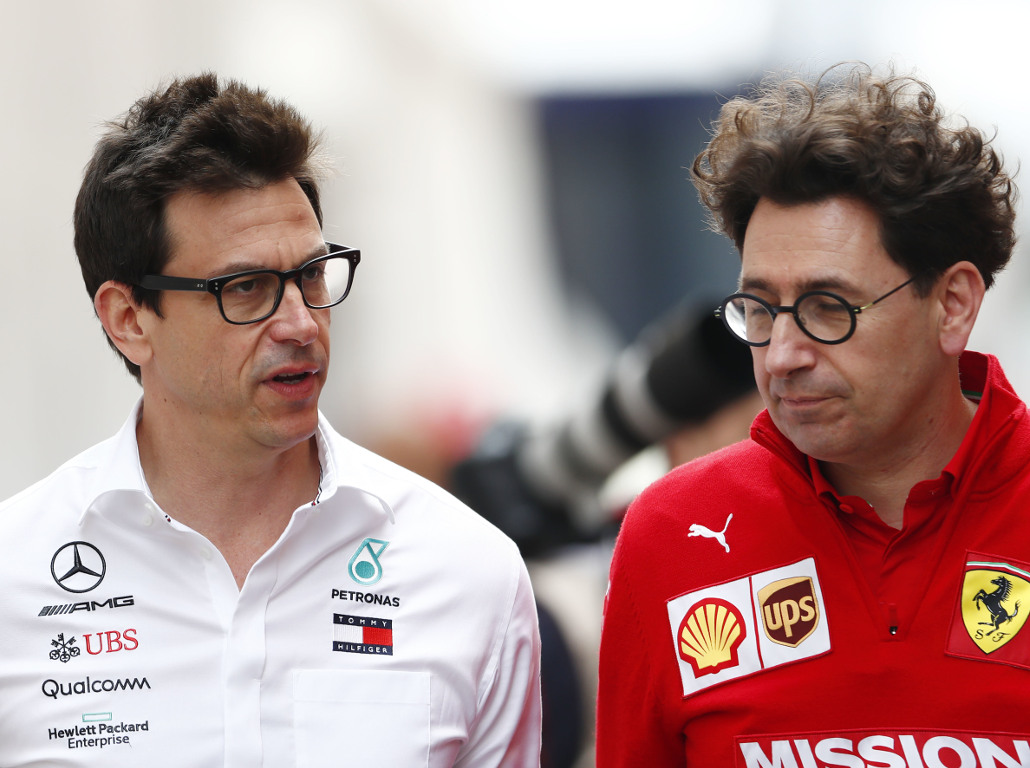 Ferrari boss Mattia Binotto is growing tired of Mercedes always having an "opinion", and criticised the team for not yet agreeing a new deal for Lewis Hamilton.
The six-time World Champion is out of contract at the end of 2020, as is Valtteri Bottas, but the Silver Arrows have said they won't be handing out new contracts before the 2020 season has started, while also criticising Ferrari for replacing Sebastian Vettel with Carlos Sainz for 2021 for that same reason.
And Binotto it seems doesn't value Mercedes' opinion, and can't understand why they haven't yet handed a new deal to Hamilton.
"Regarding our driver decision, I'm glad Mercedes always has opinions about us," he told La Stampa.
"I'm surprised they haven't signed the contract with Hamilton yet too. We would have done it much sooner.
"We decided this out of a sense of transparency towards Seb. He must think about his future, we could not delay the decision. Our choice was fair to him and gives us credit.
"If Seb went to Mercedes, I would be happy for him. He is a four-time World Champion and he deserves to be at a top team."
Binotto was also unhappy with Mercedes boss Toto Wolff for rejecting the idea of reverse-grid sprint races at one of the two rounds that Austria and Great Britain each have this season to liven up the race weekends.
Mercedes' disapproval meant the concept couldn't come to fruition, and Ferrari were on board with it.
"I am disappointed, we missed a good opportunity here. If you race the same Grand Prix twice, like in Austria and England, the risk is that the second race will be a repeat of the first one," he explained.
"I am very sorry, but we have all made compromises during this period. We thought of a different format, there was the idea of a reverse grid race and the FIA including 9 out of 10 teams agreed to it.
"It only took one team to block the proposal. A real shame for the fans and for our sport."
Follow us on Twitter @Planet_F1 and like our Facebook page.