Ferrari claim even 'minor breach' of cost cap could bring 0.5s per lap gain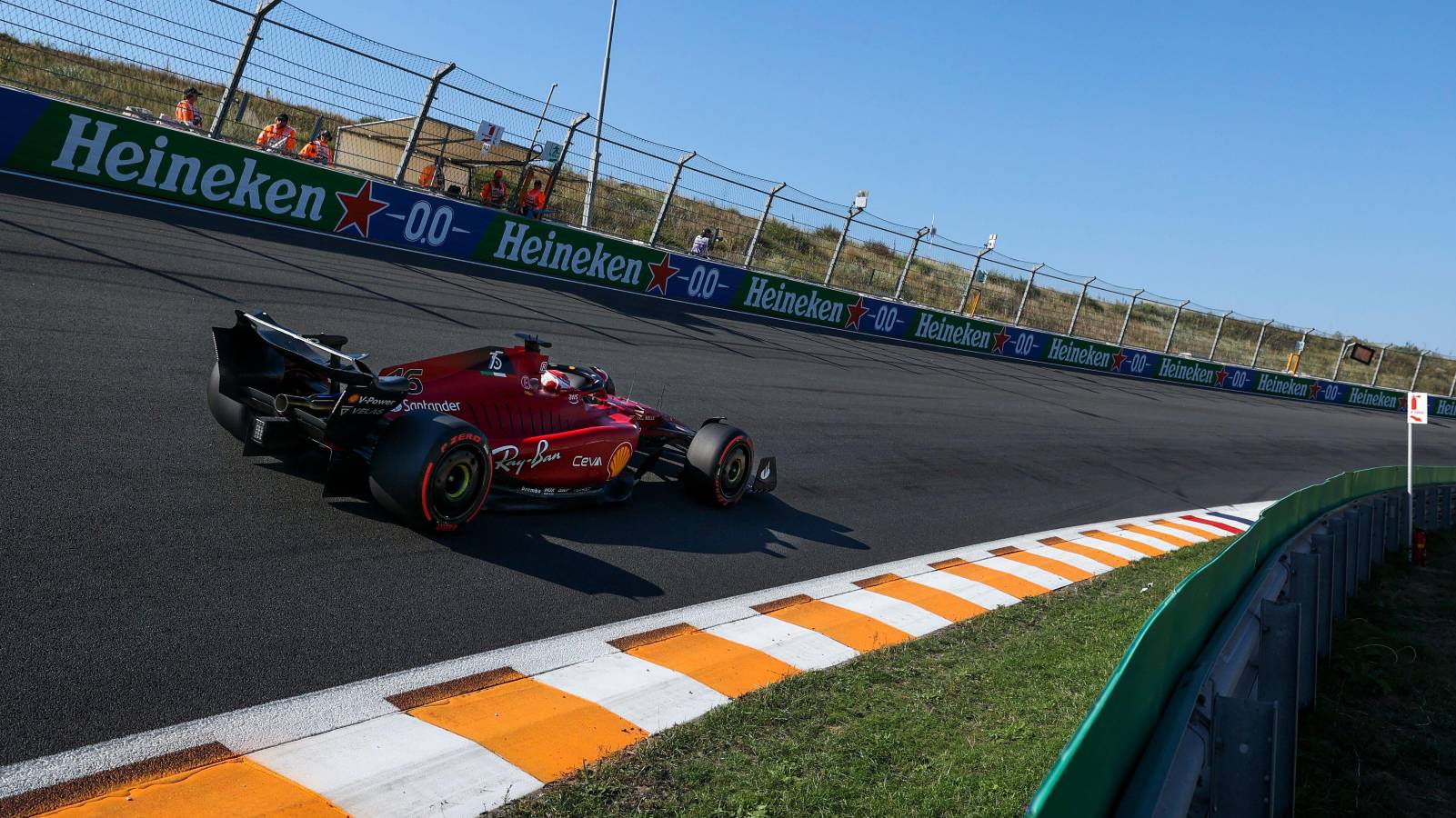 As an FIA verdict looms on the 2021 cost cap, Ferrari boss Mattia Binotto explained the scale of development possible even with a minor offence.
The budget cap was introduced as of the 2021 campaign, teams capped at a spend of $145m for that season, with the FIA now set to hand out certificates of compliance to teams.
But if reports are to be believed, then two of the 10 outfits may not be receiving certificates.
Red Bull and Aston Martin are the names that have been linked to these alleged mis-steps, and while at this stage it is merely speculation, the issuing of these certificates will go a long way to clearing up the situation.
If they have, this would be the first time that a precedent is set in terms of the punishment for breaking the cap.
Ferrari principal Binotto had his say on the competitive gains that a team could make, even by committing a 'minor breach' of the limit.
With breaches of up to 5% of the $145m limit classed as minor, Binotto said that in Ferrari's situation, an extra budget of $4m would have been worth up to half a second a lap for them.
"It's definitely a shame that we are talking about it in October of the following season, because at this point, apart from implications on last year's championship, there are also implications for the current one," Binotto told Sky Italia.
"Let's wait until Wednesday before making a judgement but, whatever amount we are talking about, it's important to understand that even if it is four million, which falls into the category of what is considered a minor breach, four million is not minor.
"For us, four million represents the development parts for an entire season. Four million means 70 people in a technical department who can come up with and produce solutions that could be worth up to half a second a lap.
"So even if we are looking at something considered a minor breach it's not peanuts.
"We are talking of half a second and that advantage is carried forward into subsequent seasons, because while it began in 2021, it still gives a competitive advantage in 2022 and 2023, so this is clearly an important matter.
"It puts the credibility in general at stake. I hope that everyone has dealt with this exercise correctly, because otherwise it will be a very big problem to manage."
Ross Brawn in 2019 re: Budget Cap

Source: @wearetherace #F1 #Formula1 #JapaneseGP pic.twitter.com/K2zQ8YsqYd

— FormulaNerds 🤓🏁 (@Formula_Nerds) October 5, 2022
Pivotal moment for the cost cap
If any team is found to be in breach of the cost cap, then how the FIA deals with this is critical for how teams will view the system going forward.
As seen in the above tweet, with F1's managing director Ross Brawn warning that a team "will be losing your championship" should they break the cap with fraudulent intent, then Red Bull could potentially be in a spot of bother if they really have gone up to $10m over , although that has now recently been quashed by some quarters of the F1 media.
While Mercedes beat Red Bull to the 2021 Constructors' title, Red Bull driver Max Verstappen clinched the Drivers' Championship that year.
That is the extreme end of the scale then, though if there has been foul play from any team, and the FIA opts for a softer response, then they risk the cap becoming a tactical thing, rather than a hard rule to follow.
If the precedent set lacks bite, then teams probably will start weighing up whether the punishment for breaking the cap is worth it for the performance gains they could make.
Discuss and share all things Ferrari with PlanetF1's official Facebook group chat