Ferrari 'don't have inner peace and confidence' to be successful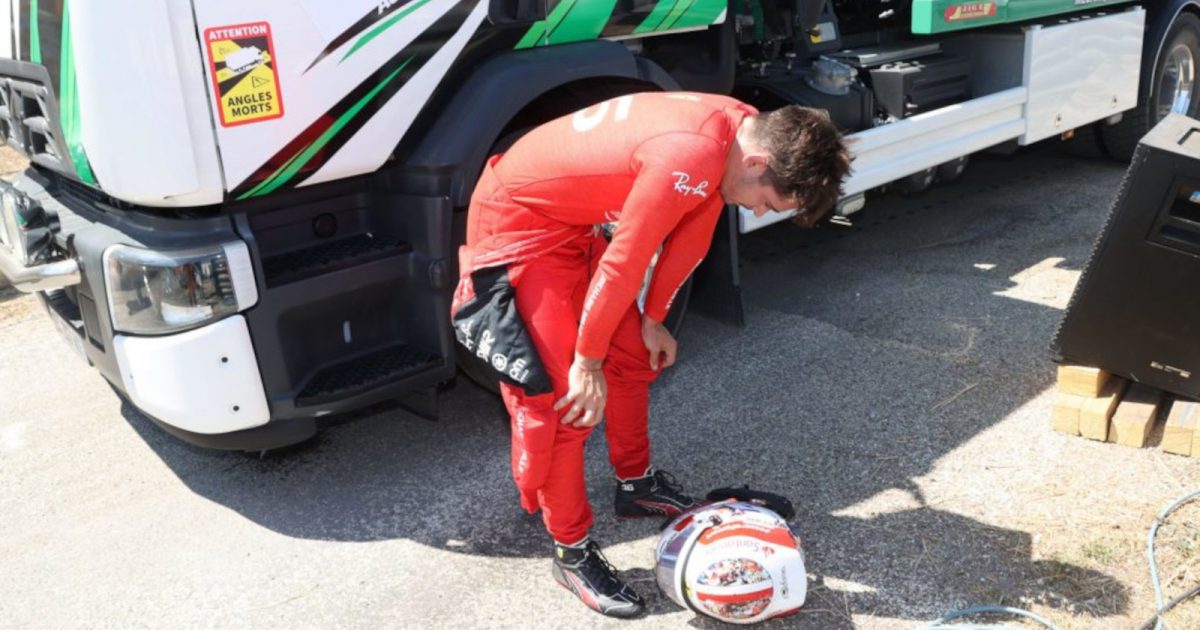 Jan Lammers says Ferrari are making life difficult for themselves as even when they are in control of a race, they "try to be smarter than others" and that's when it goes wrong.
The early-season pace-setters, it is still widely believed that Ferrari's F1-75 is the fastest car on this year's grid.
But its engine is the most unreliable, both Ferrari drivers already hit with engine penalties, while the strategists have not covered themselves in glory at all, so much so that pundits have called for heads to roll starting at the very top with team boss Mattia Binotto.
Lammers, though, hasn't joined the bandwagon as he feels the biggest obstacle facing Ferrari is that they are no longer used to winning.
"You see with [Charles] Leclerc as with the Ferrari team that winning and having that winning mentality are not so obvious yet," he said in an interview with Motorsport.com.
"You have to get into that routine. You can see with Ferrari and Leclerc that they are still fighting from behind.
"Even races that are already coming to them, they really try to win themselves. They try to be smarter than others with their strategy and therefore do something different.
"If they do the same as the competition and don't make mistakes, they have the equipment to win races.
"They need to get that routine of success and managing it under control. That is also an art.
"They can do it, but they don't have the inner peace and confidence."
In sharp contrast Red Bull are brimming with confidence.
The team has raced out to an 80-point lead in the Drivers' Championship, Max Verstappen now only needing P2s to secure a second World title, while the team is 97 points up on Ferrari in the Constructors' Championship.
Red Bull have not clinched a championship double since 2013.
The team has benefitted from Ferrari's mishaps, Verstappen winning both races in which Charles Leclerc retired while also being P1 in Canada when he had a grid penalty and then P1 in Hungary when Ferrari fluffed Leclerc's strategy.
"You have confidence and you have confidence in yourself," Lammers said. "That sounds the same, but I think the difference is that people often have self-confidence after the achievement.
"Then everything feels good, the driving is nice and suddenly you win the race before you know it. Then you can have a lot of self-confidence because you just won, but I don't think that's art. That's a stroke of luck if everything comes together and you win a race.
"When everything goes wrong and you've been up all night from jetlag, it's bad weather, you have a bit of a cold and you just had an argument with your wife or girlfriend. When everything is going against you and to turn something like that, and win a race on a weekend like that, you just need confidence.
"That is a kind of unconditional love towards yourself. Regardless of the circumstances, whatever they are, that you can continuously get the best out of yourself as a driver.
"That's the difference between a winning team, there it's a bit spontaneous and that's a bit reactive. They follow the action and occasionally they surface. The others have that confidence themselves, even if there is no reason for it. You just have to keep the focus and then you just force it.
"That is the difference that is present at Red Bull and Max. They don't give up, just look at the tenth starting place in Hungary. A Ferrari also calls out that they are going to be first and second, you better do it before you call that."