Ferrari expect rain to make 'half the grid' Monaco contenders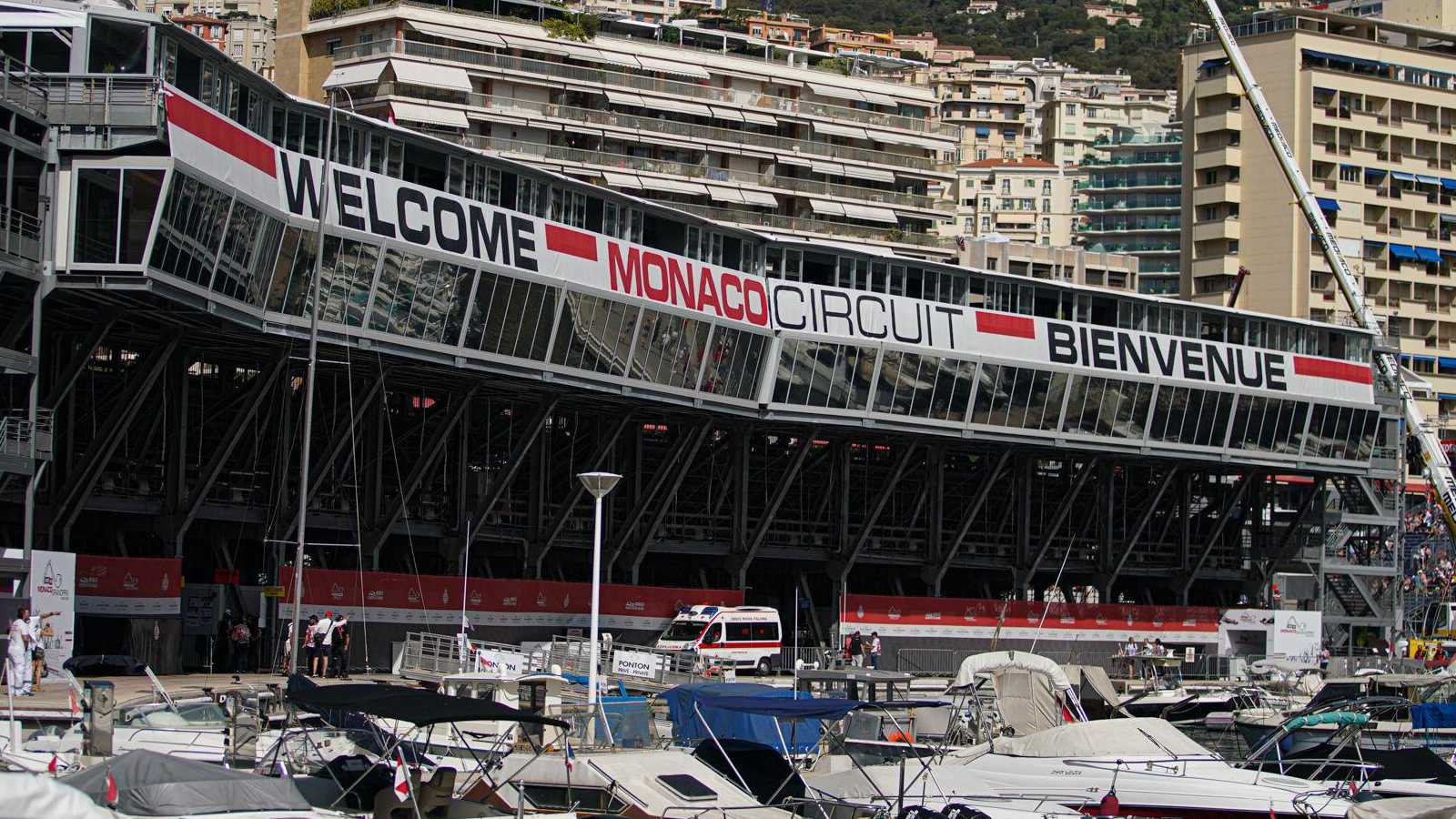 Ferrari expect a wet Monaco Grand Prix and are warning that as much as half the grid could win in those conditions.
Although the red flags brought Q3 to an early end in Monaco and confirmed Charles Leclerc as the polesitter, the home hero's 1:11.376 was looking a benchmark very difficult to beat, even if Ferrari team-mate Carlos Sainz did feel that he had the pace to attack that time.
Nonetheless, at a track like Monaco where overtaking is extremely difficult in a Formula 1 car, Ferrari have given themselves a perfect platform for success come race day.
That being said, the first two days of track action have been run in warm and dry conditions, which may be set to change completely for the race, if weather forecasts are to be believed.
It looks to be a given that the temperatures will drop, while some forecasts are indicating that rain will hit the circuit in time for the race.
Ferrari's racing director Laurent Mekies confirmed that his team does indeed anticipate a wet Monaco Grand Prix, which he believes then brings half of the 20-car field into the conversation to win.
"We expect to see rain tomorrow," Mekies told Sky Italia.
"We will see. Here the weather changes from one moment to the other. We are ready to face both scenarios.
"A wet Monaco means that half of the grid can win tomorrow. But that's part of the game. We will try to defend the P1 and P2 until the checkered flag."
Frustration for Max as he is forced to abort his final flying lap 😖

Watch all the key moments from qualifying 🎥#MonacoGP #F1

— Formula 1 (@F1) May 28, 2022
Both Red Bull driver Max Verstappen and team boss Christian Horner were united in the view that Leclerc's pole lap was out of reach, Mekies crediting both of his drivers for taking a "big step forward" to lock-out the front row.
Special praise though of course for Leclerc, Mekies hailing his Q3 efforts as "extraordinary".
"We are happy for the team," said Mekies. "It is a particular track, you find answers that you cannot verify on other circuits.
"I'm happy for everyone in Maranello and for having made a car that shows what the level of performance is on such a specific track.
"Monte Carlo is always complicated, you have the traffic to manage, the tyres. There is a lot of pressure.
"The drivers were very good, with Red Bull the gap was minimal, once we went ahead, once they went ahead. Both Charles and Carlos have taken a big step forward. Charles in Q3 was doing something even more extraordinary."
There was though concern for Sainz in Q3, the Spaniard clattering Perez's Red Bull which was in the wall at Portier after a spin.
With the track blocked by both wounded cars, qualifying was ended by red flags for the second consecutive season.
Mekies is simply relieved though that Sainz was unhurt.
"We were worried because he found a car right in the middle of the track actually," said Mekies.
"With a single yellow flag no one would have expected to find a car in the middle of the track. We have been worried about that and very happy that Carlos was not harmed.
"We will check the damage to the car and we will do everything that can be done."
Additional reporting by Luca Brambilla