Ferrari not allowing FIA to release engine details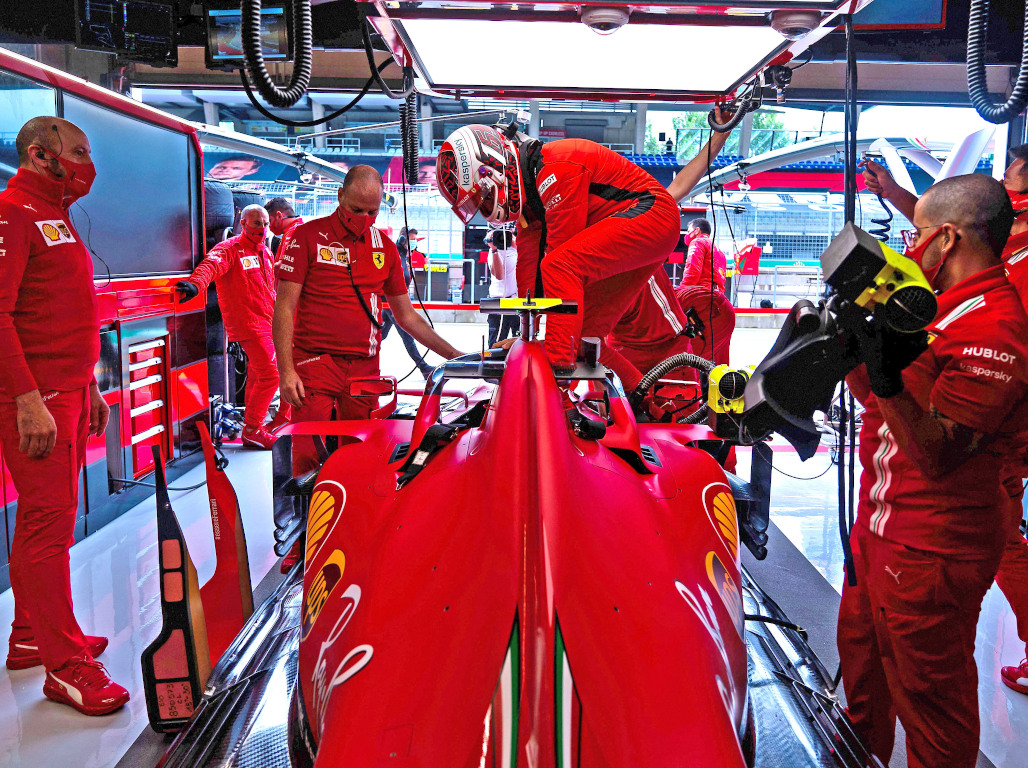 Ferrari will not permit the FIA to release details of their secret engine agreement, adamant it falls under "intellectual property protection".
Last season rivals questioned the legality of Ferrari's power unit, resulting in a drawn out investigation and several Technical Directives being issued by motorsport's governing body.
Those went some way towards slowing Ferrari's pace, leading Max Verstappen to proclaim that's what happens when you cheat.
Ferrari has always maintained its innocence.
That, though, has yet to be determined by rivals who have been kept in the dark as to what exactly the FIA discovered in its investigation.
Instead of releasing details, the FIA announced in February 'that, after thorough technical investigations, it has concluded its analysis of the operation of the Scuderia Ferrari Formula 1 power unit and reached a settlement with the team. The specifics of the agreement will remain between the parties.'
Rivals have since demanded details, even going as far as to threaten legal action, neither of which has yet taken place.
Speaking to the media in Austria, Red Bull team boss Christian Horner says he is not willing to drop the matter.
"Look, it does sit uncomfortably that there is an agreement that has been entered into about the legality and conformity of a car," he said.
"That immediately draws you to think what is in that agreement? What does it comprise of because obviously in our minds a car is either legal or illegal?
"Now obviously questions have been raised with the FIA; the FIA have said they would be happy to disclose that document but of course they need the clearance from the other signatories so obviously it does nothing but promote suspicion when there are private agreements about legality and conformity so the healthiest thing would be to get it on the table so everybody sees what it comprised of.
"The FIA have said they are willing to do that, it would be great if Ferrari were prepared do the same so it puts it all to bed."
Celebrate the return of F1 with 25% off annual F1 TV subscriptions! Click here to subscribe
Mercedes' Toto Wolff backed the call for transparency.
"In this day and age, transparency is extremely important and good governance – it's extremely important," he said. "And it may well have been good governance but if you don't know, it's difficult to judge so in the position that we are in is that we are monitoring the situation. We are not happy about last year.
"It has stretched all of us to a point to be competitive against Ferrari where it was difficult to cope and therefore let's wait and see how the season starts and gets going and we will then reassess for ourselves and probably with the other guys who were upset."
Ferrari, however, will not be releasing any details nor will the Scuderia give the FIA permission to do so.
Asked whether Ferrari is open to allieving Ferrari's concerns, team boss Mattia Binotto replied: "The answer is quite straightforward. First, there was no clear breach of the regulations. Otherwise we would have been disqualified.
"The reason we don't want to open is simply because whatever we would need to explain is IP, intellectual property to our project, to our power unit and no one in the paddock would be happy to release information on their design and their projects.
"It's IP, it's confidentiality, it's intellectual property protection and that's the reason why we are not keen to do it."
Follow us on Twitter @Planet_F1 and like our Facebook page.