Ferrari: No tension between Vettel and Leclerc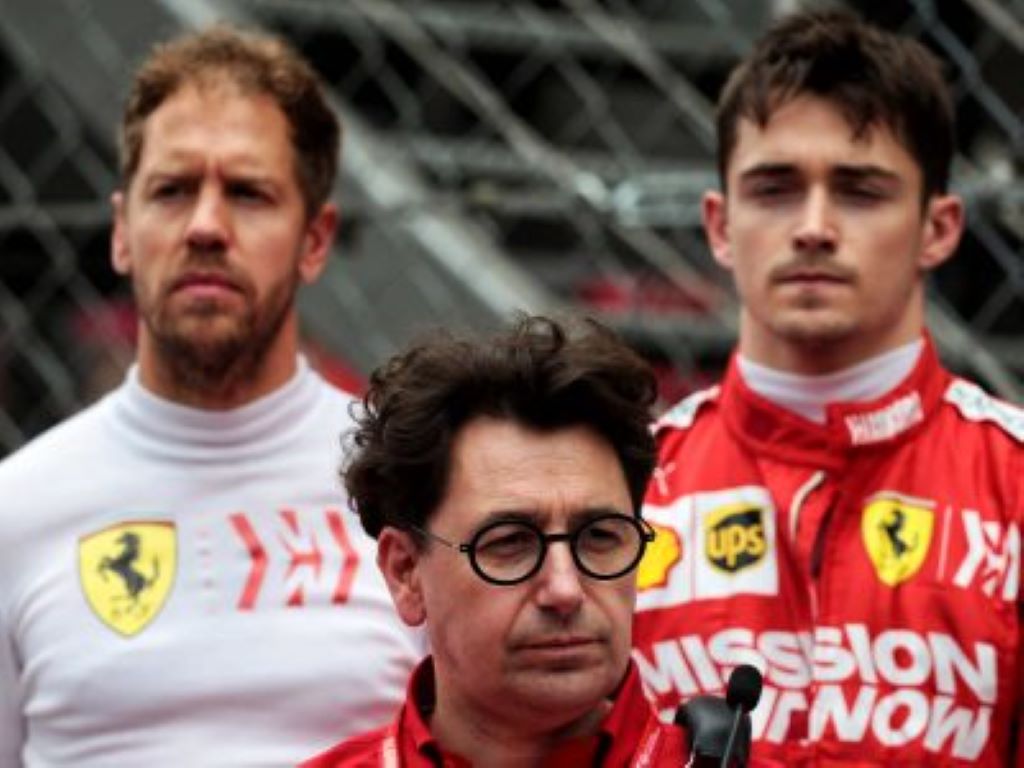 Ferrari sporting director, Laurent Mekies, has said Sebastian Vettel and Charles Leclerc "are working hard together as a team".
Following Ferrari's victory in Singapore, where Vettel undercut his team-mate and pole sitter, there was a suggestion in the Italian press and other European outlets that it could cause problems between the two drivers going forward.
But Mekies has said the situation is all under control, firstly stating that Leclerc's reaction to losing the race was a "normal" one given the circumstances and saying that Vettel and Leclerc form part of a cohesive unit.
"We are aware that it is very difficult for a driver at that moment to understand what is happening around him," Mekies told Sky Sport Italy.
"After an incredible race, he found himself second and we had a duty to explain to him what was happening.
"We made an effort to get him the information he didn't have. But, if you're fighting in Singapore, with 40 degrees, and you go from the first to the second place, it is normal to expect an answer."
"From the inside, everything is easier to comment on. Seb and Charles are working hard together, approaching every race as a team, Mattia (Binotto, team principal) is spending a lot of time with them to make it happen.
"I think they do it with good heart and the reality is that they are doing very well."
Show your passion for Formula 1 with TShirts365! Check out the new selection of tees here.
Mekies also highlighted the importance of the Russian Grand Prix as Ferrari seek further validation that current development path is right one to continue on.
"We think this race can be an answer," he added.
"At Spa and Monza we were aware of being able to be competitive as both tracks suited our car. Having said that, it was still very tough in the race, we had to do everything to win.
"In Singapore we had an important package, we expected to close the gap, but it went even better.
"We have no doubt that Mercedes is favoured here [in Russia], and that Red Bull is also going strong.
"Here we will have an answer on how much we have filled the gap, but we are aware that more steps are needed to win on more tracks."
Follow all the action from the Russian Grand Prix with the PlanetF1 live centre