Ferrari crew 'not free or confident to make decisions'
Former McLaren mechanic Marc Priestley says a culture change is needed at Ferrari, based on what his ex-Scuderia friends told him.
Ferrari delivered, as intended, a 2022 challenger which is capable of chasing silverware in 2022, the iconic Italian outfit currently on a barren spell stretching back to 2008 when they last won the Constructors' Championship.
However, currently it is the personnel letting them down.
While drivers Charles Leclerc and Carlos Sainz certainly have not been error-free, Leclerc most recently crashing out while leading the French Grand Prix, Ferrari have also failed to cover themselves in glory when it comes to strategical calls on multiple occasions.
The most recent example was Hungary, where the team switched Leclerc to hard tyres, despite other drivers having struggled terribly on that compound earlier in the race.
The end result was that rather than pushing for the win, Leclerc would cross the line P6, while Max Verstappen won from P10 on the grid, stretching his lead over Leclerc in the Drivers' Championship to 80 points.
During BBC's Chequered Flag podcast, it was suggested that the summer break which Formula 1 now enters is the perfect opportunity for Ferrari, offering a chance to reset.
Priestley though says this will do Ferrari no good. Instead, they have deep-rooted flaws in the team which must be put right.
Focusing on the strategy side, Priestley says he has spoken to friends who formerly worked at Ferrari, all of which told him that there is no freedom or confidence when it comes to making strategical decisions.
The culture then must change in Priestley's opinion, and some heads need to roll.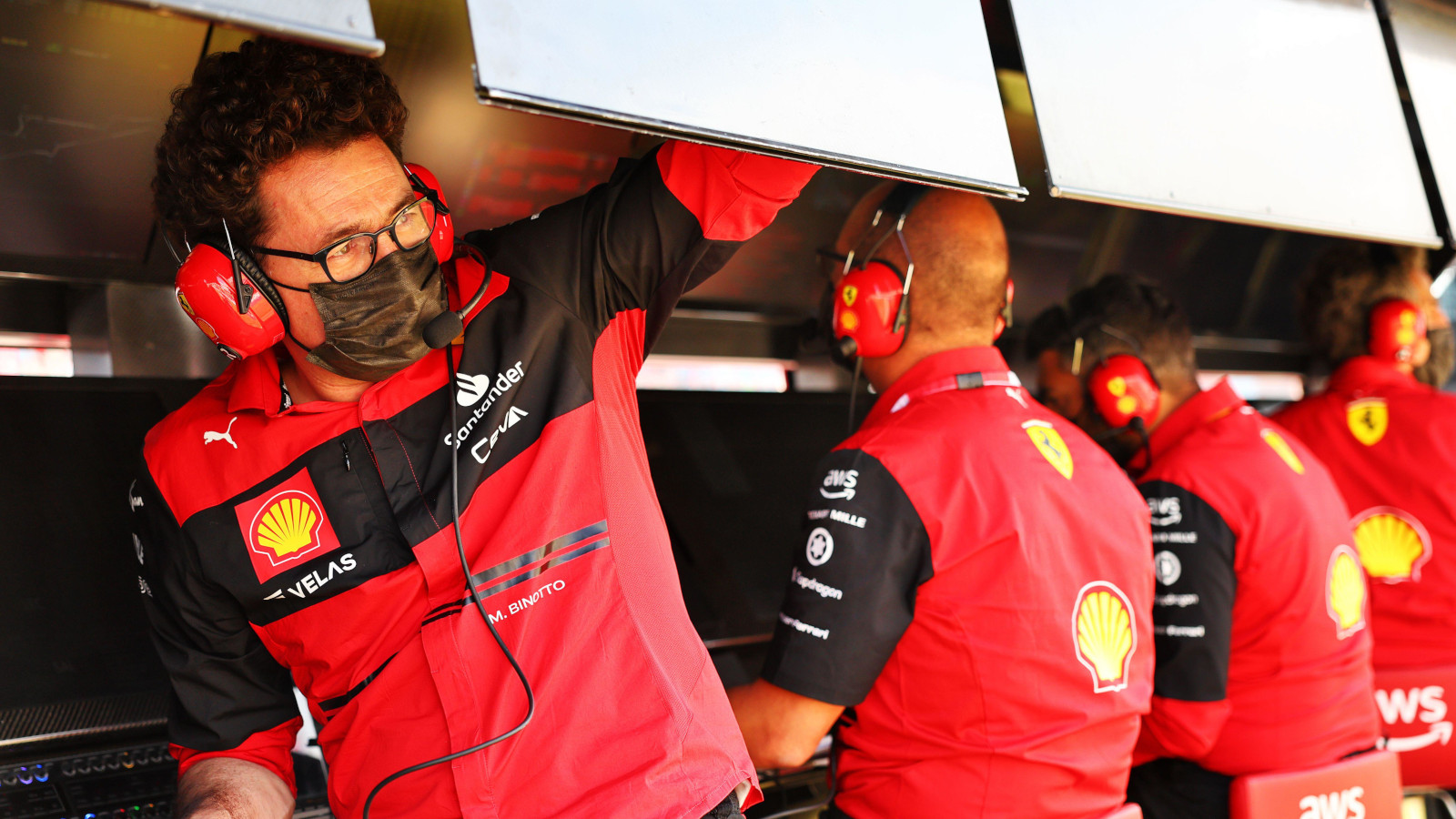 "I'm going to be honest, I don't think the break is going to do them any good over the course of this particular season," he said.
"If you look at what happened [in the Hungary race], it was one of the fastest cars at the Grand Prix weekend, all weekend they've been pretty quick, you have got to say faster than the Red Bulls on most cases.
"So yes, the temperatures are different and that might have affected them a tiny bit, but it was all about strategy.
"The drivers kind of did a decent job, I guess. But they were only doing as good a job as they could on the car and the tyres that they had, and it was all about tyre selection.
"We heard about how Max Verstappen changed his mind about what tyre to start the race on, they were going to start on that hard tyre, but because of the temperatures they realised that it just wasn't going to work.
"Ferrari chose to go onto that hard tyre later in the race. It was a disastrous decision. It ended any hope of Charles Leclerc finding his way to the front of this race at the chequered flag. And those decisions keep coming race after race.
"So for me, the summer break, that's not what Ferrari need here. They need a total reset, heads are going to have to roll here and there's no mistaking about that. I don't know who's going to take the fall, Mattia Binotto [team principal] clearly at the top of the tree, he's going to have the biggest questions to answer, but this feels like a cultural problem that's deep within Ferrari.
"I've got a lot of friends who've worked there in the past, they all say the same thing. People can't make decisions, they're not free to make decisions, they don't have the confidence to make decisions when it matters. And ultimately, that's exactly what you have to be able to do.
"When you're a Formula 1 team it's all about making decisions on the fly. Red Bull got it right, Ferrari got it horribly wrong."
Another day, another Ferrari disaster
Even Charles Leclerc labelled his strategy at Ferrari a "disaster" in Hungary.