Ferrari do not want 'anything to change' about Charles Leclerc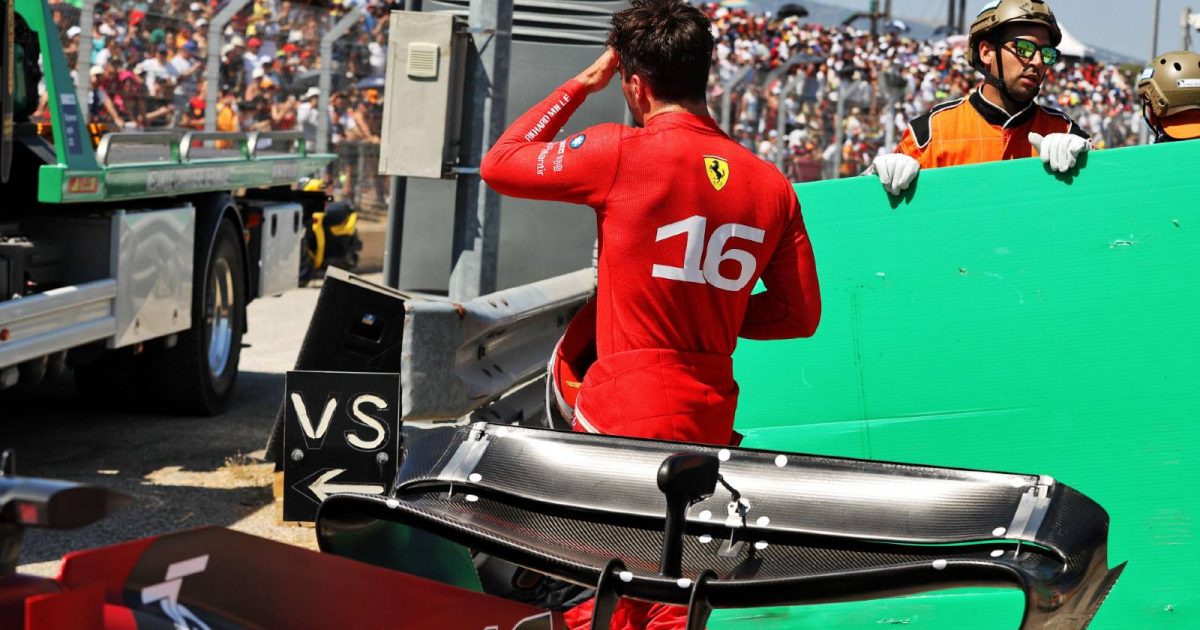 Ferrari sporting director Laurent Mekies has refuted suggestions that Charles Leclerc needs to change after two crashes this season cost him points in the championship.
After his runaway start to the season, Leclerc 34 points up in the Drivers' Championship after three races, the Ferrari driver's bid to win a first World title has taken hit after hit.
While the bulk of those belong to Ferrari, reliability issues and strategy blunders leaking points, he too has made mistakes – most notably at Imola and again in France.
Leclerc hit the barrier at the Emilia Romagna Grand Prix, admitting to pushing too hard as he tried to chase down second place, while in France he lost the race win when he lost the rear of his F1-75 into Le Beausset.
With his race ending in the barrier, Leclerc let out a scream of frustration as he held up his hand saying this too was his mistake.
But while other teams would be calling for the driver to pull it back just a little bit, Ferrari's Mekies says they want the 24-year-old to continue racing as he does even if it means mistakes "happen".
"This year Leclerc has shown that he has such exceptional speed that it is an aspect that should not be touched," Mekies told formulapassion.it.
"Charles does not need us to understand, as a great driver, how far he has to push in terms of proximity to the limit. He is a master at this and mistakes can happen just as we do too.
"Let's not look at the single mistake, but at the percentage of sensational performances by Charles, who was indeed exceptional on many more occasions than when he made a mistake.
"And we don't want anything to change."
Leclerc trails Max Verstappen by 80 points in the race for this year's World title.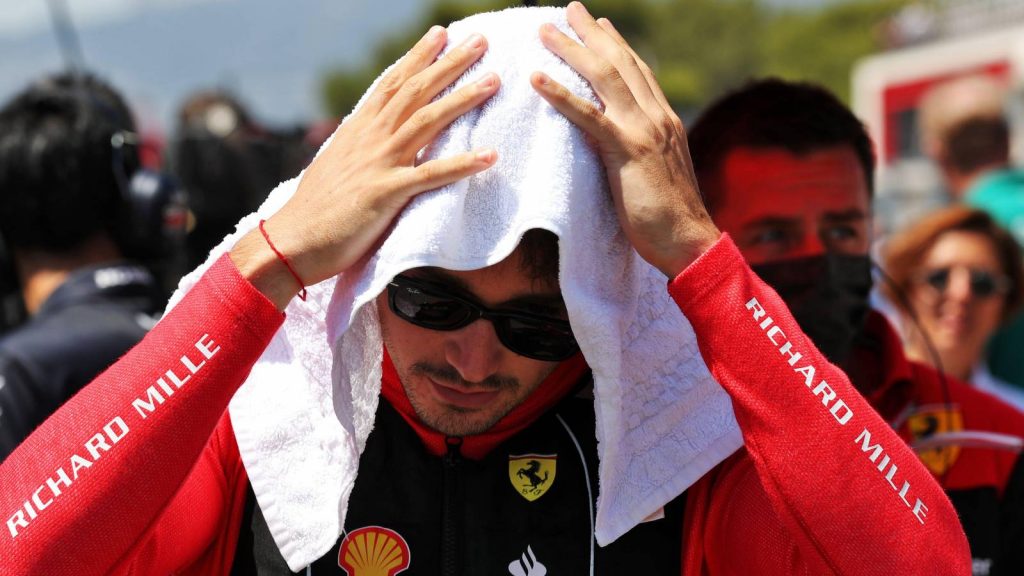 But does it need to change for Charles Leclerc?
Yes Charles Leclerc is a phenomenally fast driver, right up there with Max Verstappen and Lewis Hamilton. When the Monégasque driver is in the zone, he is – as he has shown this season now that he has a fast car – sublime.
But unlike Verstappen and Hamilton too, he makes mistakes and costly ones.
At Imola, leading the championship, he should have conceded on the day that the Red Bulls were just too quick and had a tyre advantage. Instead of taking the points that were on offer, 15, he pushed too hard for the extra three and put it in the wall. He lost seven.
In France he was the driver to beat, in a league of his own and romping towards a much-needed race win. And then he binned it, again pushing too hard.
In both instances he didn't have to push, he could have backed off and appreciated the moment for what it was – Imola, a loss to the much-faster Red Bulls, in France a P1 that is P1 whether it is by five seconds or 15.
He called the latter "unacceptable", and it was.
Leclerc does need to change. He needs to iron out those mistakes, mistakes you don't see Verstappen making. He has to be smart, not just fast. He needs to speak up for himself and say no when he believes the team is wrong in their strategy. He needs to evaluate the moment and weigh up the costs.
And then, and only then, does he maybe need to clear out a spot for a World Championship trophy.