Nothing 'wrong or illegal' with Mercedes' suspension
Ferrari team boss Mattia Binotto says there is nothing "wrong or illegal" with the rear suspension of Mercedes' W12.
Mercedes' suspension made headlines last month when Red Bull were said to have questioned it.
According to Auto Motor und Sport, Red Bull "made the FIA take a closer look at the rear suspension of the Silver Arrows" in regard to its legality.
The FIA investigation was "inconclusive" with AMuS adding that seven other teams have the same suspension, some "apparently even more radically than Mercedes". One of those teams being Ferrari.
As such it is no wonder that Binotto says there is nothing wrong with the Mercedes design.
"Honestly I'm not too interested in this discussion," the Italian said when asked about Red Bull's queries. "I'm not really following them, I heard about it.
"I do not see anything wrong or illegal in that. I mean I'm even not somehow surprised the way the car behaves."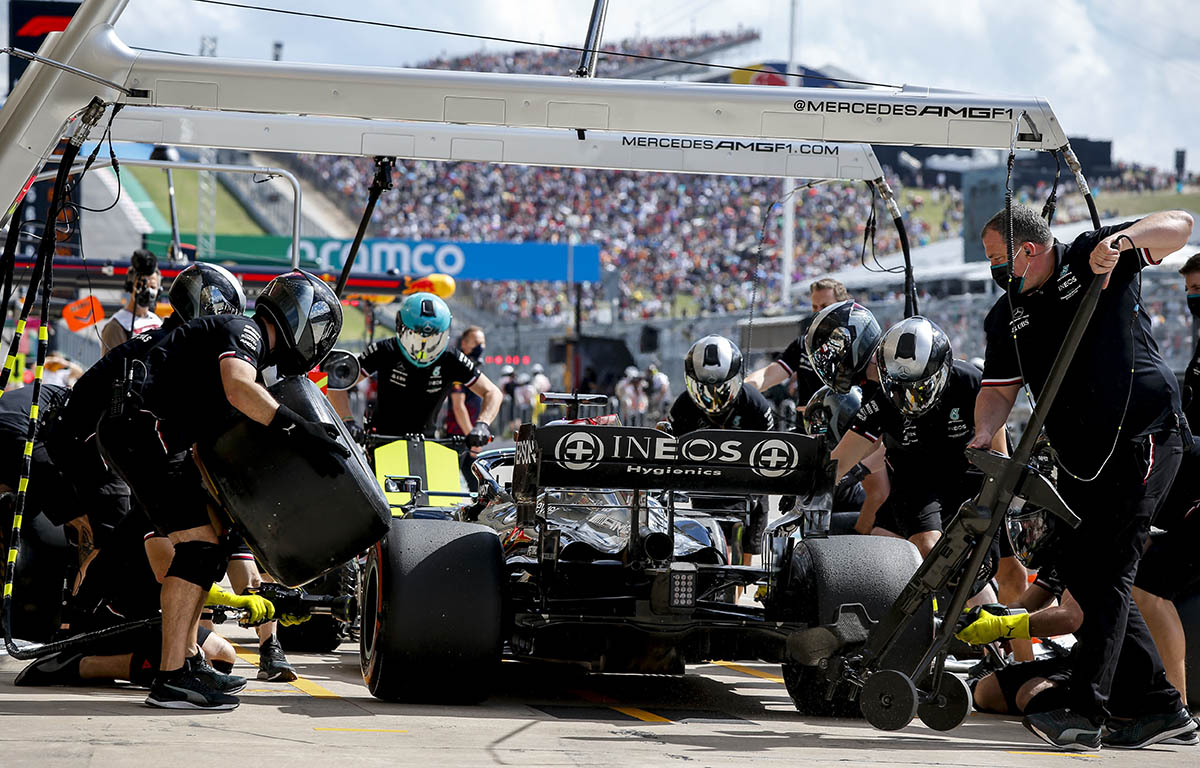 McLaren team boss Andreas Seidl also isn't concerned that Mercedes are running an illegal design.
"To be honest, I only saw, I think the Sky video when the analysis was done," he said as per Autosport, "but we didn't spend any energy yet on on this topic.
"We have enough to do just focusing on ourselves and executing a good race weekend.
"So let's chat a bit about it again in a week's time, once we have looked into this as a team. And if there's actually something behind it or it is just a ghost which is going through the paddock at the moment."
Speaking after the Turkish Grand Prix, Red Bull team boss Christian Horner voiced his suspicious about the Mercedes suspension.
But, he added, while he fears it will give Mercedes an advantage, he does not believe it is illegal.
"It will have more effect on one straight than the other," he told Sky Sports. "On a circuit like Jeddah, I think it will bring them a lot.
"Based on what we've seen now, I don't believe it's illegal and I see no reason to make a protest."
As for Mercedes, Toto Wolff called Red Bull's complaints "noise".
"I think we recognise absolutely this is a sport where competitors will always try to find out if there is some kind of silver bullet," said Wolff.
"My experience is there is no such thing, it's all the small gains, marginal gains that have been added and bring performance.
"We are trying to really comprehend our car better and add performance in lap time without listening too much to the noise."