Ferrari are beginning to soften their stance toward the idea of Formula 1 introducing a budget cap to the sport.
The Scuderia have been a staunch critic to Liberty's 2021 proposals and have threatened to quit Formula 1 on multiple occasions if the new regulations were not to their liking.
However, somewhat of a U-turn is beginning to take hold with new Ferrari CEO Louis Camilleri saying a budget cap would "eventually make sense".
"I think there's been progress on the technical specifications, but in terms of the budget cap and economics, there really hasn't been any progress," Camilleri when asked in a conference call with investors on the progress of Formula 1's future rules.
"Obviously the economics are also linked to the budget cap.
"I think that a budget cap eventually makes sense but the devil is in the detail and I think it'll eventually be in everyone's interests but we're not there yet."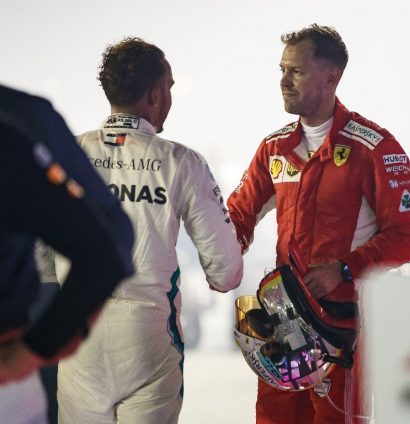 Attentions then turned to Ferrari's performance this season as they face up to prospect of losing both World titles in a campaign where they have arguably had the strongest car.
Camilleri rued Ferrari's misfortune, but is of the belief that this season has been the team's best campaign for a decade.
"Clearly winning for us is a priority, it's part of our heritage," he added.
"We were very close and the Constructors' is still open, mathematically anyway, two races left.
"Winning for Ferrari is very important. What do we need to win…a great car and two great drivers.
"This year was somewhat unfortunate, we came very, very close and hopefully next year we can get there.
Not much to add other than it's very important and we're doing everything we can to win.
"What I would say is in 2018 just based on the numbers it was probably our best season since 2008, we're making progress, we're not quite where we want to be and we'll see where we are next year."
Catch up on all the latest news with The F1 Word:
Follow us on Twitter @Planet_F1 and like our Facebook page.