Ferrari don't expect slower pitstops under new rules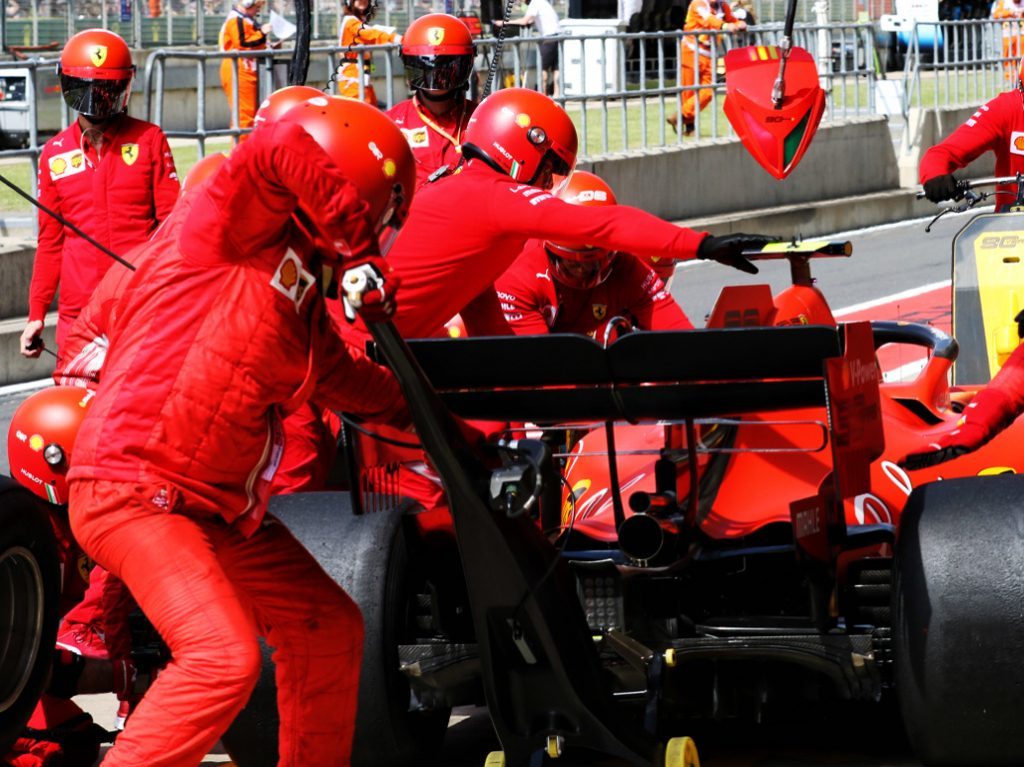 Although there is now a limit on the number of staff that teams can have at a race weekend, Ferrari don't expect it to slow down pitstops.
As of the season-opener in Austria, teams will only be allowed a maximum of 80 staff over a race weekend.
Ferrari are also going to set up their own groups within their bubble of isolation from the other teams, which in theory would stretch their resources even further.
But Ferrari sporting director Laurent Mekies says that will not translate into slower pitstops.
"We now have an overall [personnel] limit which was not there before, of 80 people in total," he told Autosport.
"So we had to cut mainly non-technical people. As a result, the pitstop operations and engineering operations are not so much affected.
"They are a little bit affected because through global responsibility we have tried to take as few people as possible to the race track regardless of the limit. But overall, you will not see a big change in the number of people involved in pitstop or in operations.
"We have reduced the numbers to do as many things as we could remotely. As you know, we have what we call the 'parallel box' here [at Ferrari], the remote garage, that supports our operations. So everything we can do, we are doing remotely. As I'm sure the other teams are doing, as are the FIA.
"But as far as the pitstops are concerned, you will see the same operation there."
The 2020 season gets underway with the Austrian Grand Prix next weekend.
It will mark the first of two race weekends in a row at the Red Bull Ring.
Follow us on Twitter @Planet_F1 and like our Facebook page.