Ferrari play down Baku straight-line speed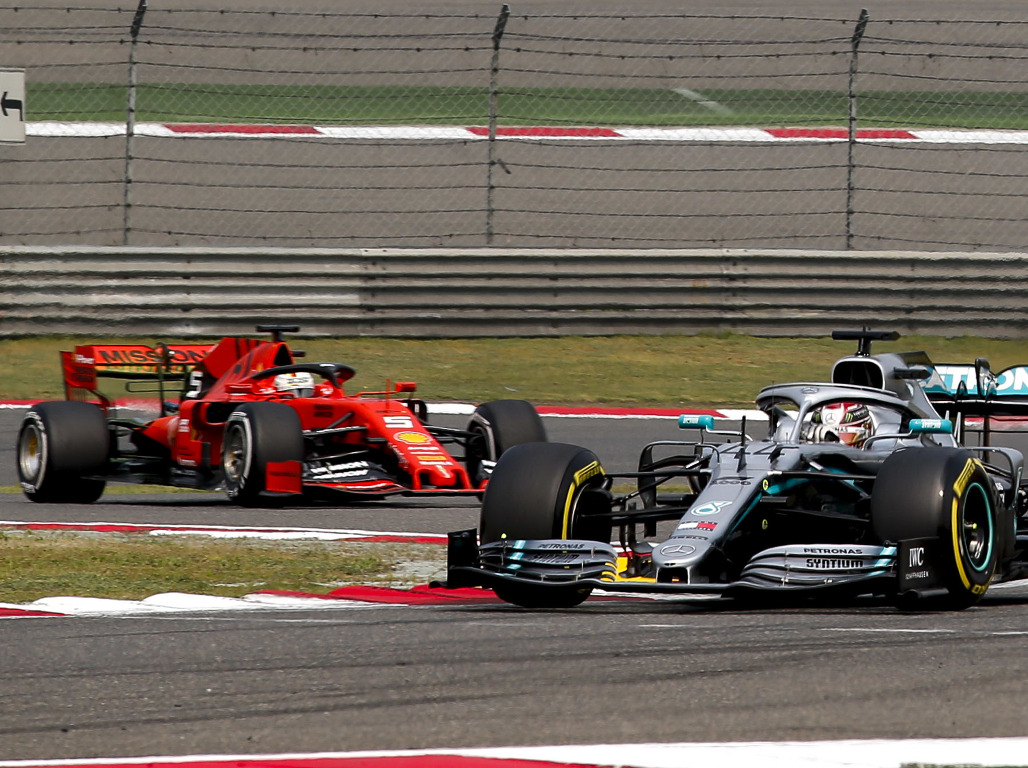 Ferrari principal Mattia Binotto has shrugged off suggestions of his team enjoying a performance advantage over Mercedes at the Azerbaijan GP.
The Scuderia delivered pace on the straights which both Mercedes and the remaining teams had no answer for in Bahrain and China, and Silver Arrows boss Toto Wolff predicted that it would put Ferrari on the front foot in Baku, like he had predicted for Formula 1's 1000th GP in Shanghai – though that never materialised with Mercedes taking a third-straight one-two finish in the race.
The Baku City Circuit is the second-longest track on the Formula 1 calendar and also features one of its fastest straights. However, these high-speed sections are disturbed by tight twisting corners, and this is what makes Binotto believe that aero performance will be far more important than that of the power unit.
"If you look at the speed of Mercedes [in China] I think they were very strong as well," he told RaceFans.net, "so maybe you should ask them how they are so good.
"I don't think there is much on the straights in [between] us and the others.
"Baku is a circuit where you've got a different aero configuration certainly so I think it's not only power units it could be aero configuration. It's not only the straights in Baku, it's a lot of corners. It's a circuit that's very difficult in that respect so let's see."
"I think the competition is very tough, there are races where you may be in front by a few hundredths."
Follow us on Twitter @Planet_F1 and like our Facebook page.