'Ferrari power unit saga is not complete'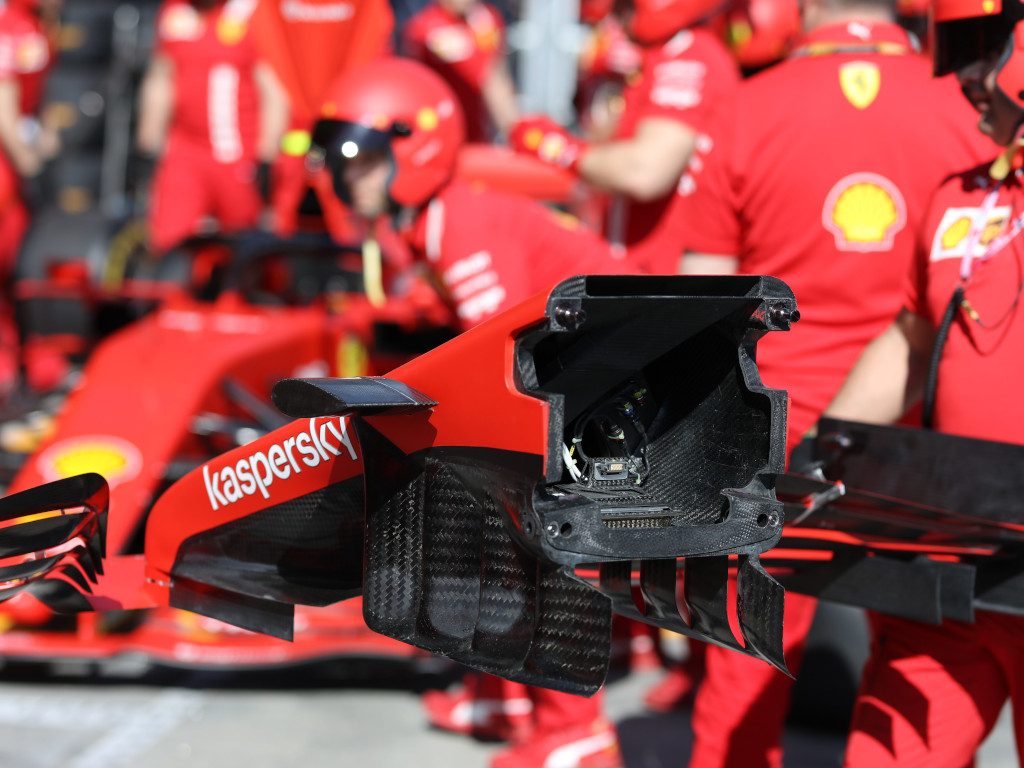 Ferrari's rivals have warned the Scuderia that its 2019 power unit saga has "not yet been completed" and they want answers.
Last season Ferrari's rivals raised suspicions about the Scuderia's power unit, which they believed contravened the laws.
The FIA handed down two Technical Directives, putting an end to Ferrari's straight line speed.
The Italians claimed that was because it was instead focusing on cornering speed, however, Max Verstappen made it clear that's what happens when one has been "cheating".
With the allegations continuing, motorsport's governing body investigated the Ferrari power unit but did not make a ruling one way or the other.
In fact it instead reached a secret agreement with Ferrari that the FIA hoped laid the matter to rest.
A statement in February read: 'The FIA announces that, after thorough technical investigations, it has concluded its analysis of the operation of the Scuderia Ferrari Formula 1 power unit and reached a settlement with the team.
'The specifics of the agreement will remain between the parties.'
Rival teams were not happy and demanded an explanation or else they would go down the legal route. The FIA said it couldn't give out details without Ferrari's consent and that was not forthcoming.
The saga has gone quiet in the past few months as Formula 1 has been on an extended hiatus.
Rivals, though, insists it is not yet done.
Renault team boss Cyril Abiteboul told F1-Insider: "This topic has not yet been completed."
That's a sentiment echoed by Red Bull advisor Helmut Marko, who is waiting for the season to begin before taking it up with Ferrari and the FIA.
Red Bull had previously threatened to protest the result of this year's opening grand prix.
"Because of corona we unfortunately had to deal with other things," Marko told the publication. "But that does not mean that we will not continue to work on the FIA and Ferrari matter when things go back to normal."
McLaren race director Andreas Seidl added: "Ferrari could have done itself a favour with more transparency."
Formula 1 will return to racing on 5 July with the Austrian GP at which time Ferrari may be forced to answer questions.
Check out the latest episode of our Torquing Point podcast as preparation ramps up for the start of the new season:
Follow us on Twitter @Planet_F1 and like our Facebook page.