Ferrari predict smooth contract talks with Sainz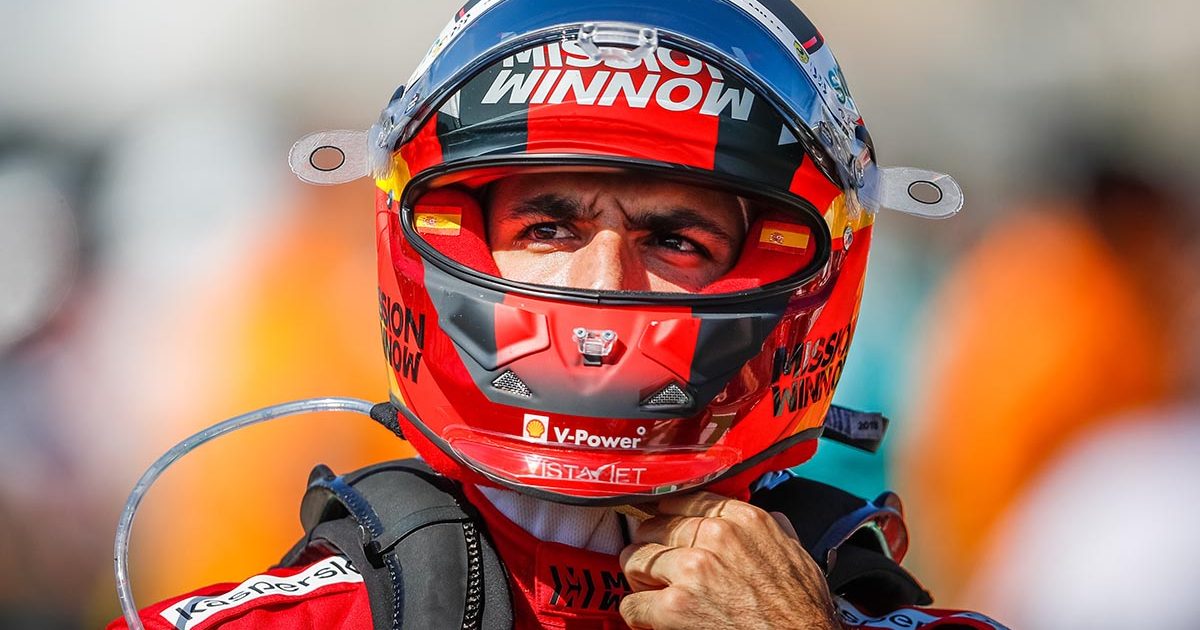 Ferrari are expecting to have some smooth negotiations with Carlos Sainz over a new contract extension during the off-season.
Many drivers struggled to initially adapt to their new cars and teams for the 2021 season but Sainz made it look relatively easy as he produced a stellar campaign during his first year in Ferrari red.
Sainz's current deal runs until the end of the 2022 season, but there is a strong likelihood that will be extended for another year at the very least given how well he has adapted to life as a Ferrari driver.
The Spaniard has already made it very clear that he only sees himself driving for Ferrari in future and Scuderia boss Mattia Binotto is expecting to hold some pretty straightforward discussions with him in order to extend his stay.
"It will be, I think, an easy discussion, no doubt," Binotto said in his end-of-season media call, as quoted by Motorsport.com.
"But so far we have not started.
"I would like to sit down with him, I've not started yet the discussion with him.
"I don't know what he's got in mind as well as him, Carlos, as a driver. So today, there is not an answer to that.
"First I would like to understand how he's pleased, have a review of him with the season and look together to the future."
Binotto, confirmed those discussions will take place over the winter break ahead of the 2022 season.
"As we said I think in the last race, we will discuss through the winter time the extension of his contract," Binotto revealed.
"We'll sit down with time and try to understand. Certainly I think he did very well during the season, [we are] very happy the way that he has integrated, the way that he has been performing on-track and during the race weekends.
"So no doubt that we'll sit down and try to find an agreement. That will be part of the winter period."
Sainz and team-mate Charles Leclerc helped Ferrari on the road to recovery as they combined excellently to propel the Scuderia back up to P3 in the Constructors' Championship – a reason to be cheerful following the dismal P6 finish of 2020.
Many are predicting Ferrari to make the gap to Mercedes and Red Bull even narrower in 2022, but Binotto is eager to keep a lid on expectations.
PlanetF1 Verdict
Positive contract update for Sainz
Mattia Binotto has revealed that he would like to talk to Carlos Sainz about a contract extension.