Ferrari president backs Mattia Binotto but 'there are still too many mistakes'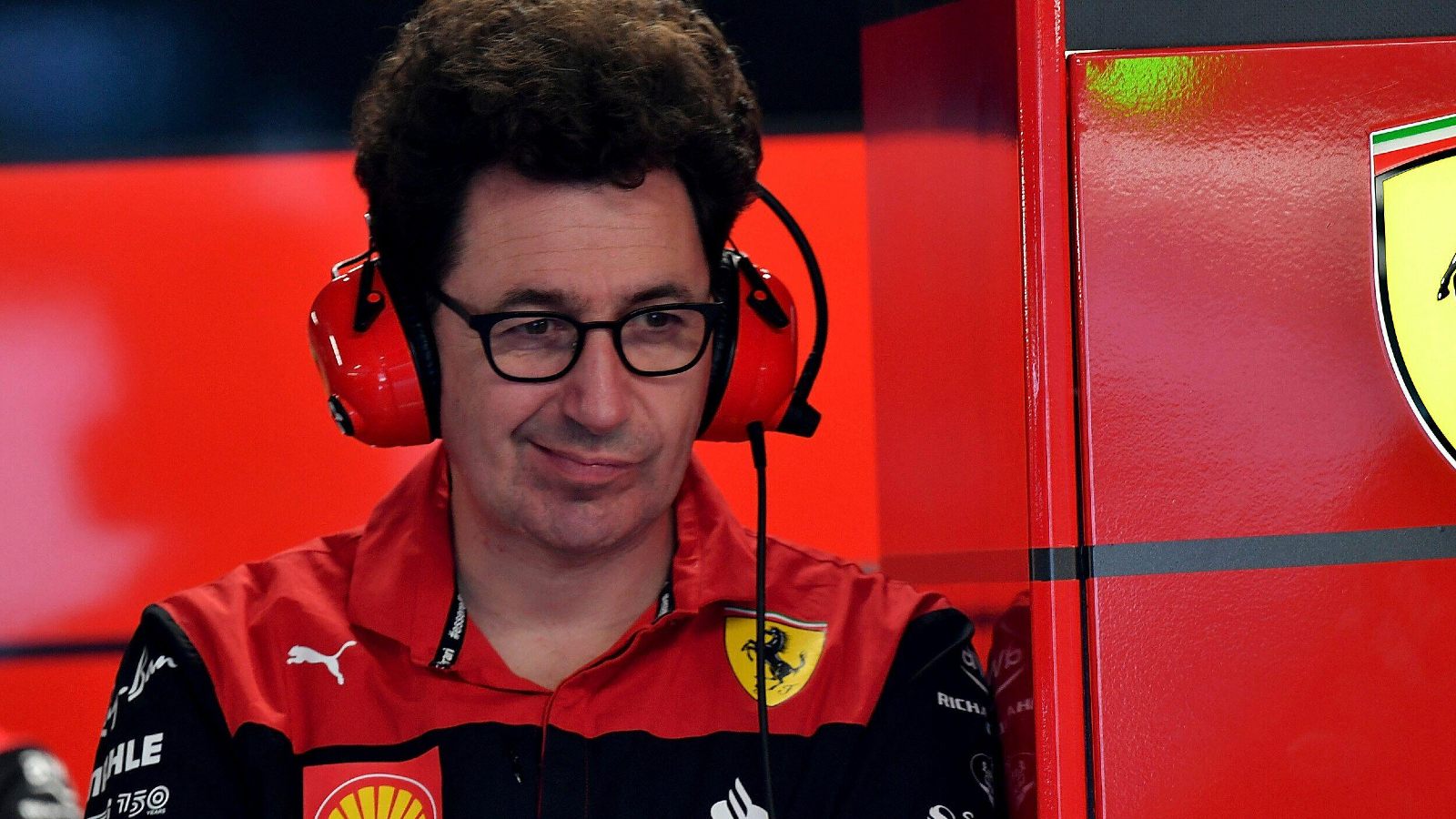 Ferrari president John Elkann insists he remains behind team boss Mattia Binotto, but concedes there are "still too many mistakes" from the Ferrari camp.
After a flying start to this year's championship, two wins in three races, Ferrari have managed only two more in the following 13, throwing away five race wins through either reliability, driver error or strategy mistakes.
It has seen the Scuderia's pit wall attract widespread condemnation, pundits calling for Binotto's head to be the first to roll.
He, however, has insisted several times Ferrari do not need to make changes, rather they need to grow as a team.

That seems to be the party line, Elkann agreeing with the Italian.
"Trust and gratitude for the work done by Mattia Binotto and our engineers," he said in an interview with Gazzetta dello Sport. "But there is no doubt the work at Maranello, in the pits, on the pit wall and at the wheel needs to mature.
"We must continue to grow and this applies to the mechanics, the engineers, the drivers and obviously for all the management, including the team principal."
He does, however, concede Ferrari have been making too many mistakes.
"We have seen it in reliability, in driving, in strategy," he said. "There are still too many mistakes."
Those mistakes all fall under Binotto's umbrella, the 52-year-old the boss when it comes to the Formula 1 team.
Nico Rosberg was the latest to criticise Binotto, saying "even Formula 2 teams or Formula 3 teams do a better job at their strategy and pit stops than Ferrari.
"Mattia Binotto keeps saying 'no, no, we don't need to make any changes, everything is going well'. I mean, when is the day coming? It's not possible [to carry on as it is]."
Pressed as to whether he was 'satisfied' with Binotto's performance amidst rumours his days could be numbered, Elkann replied: "Not satisfied, because I think we can always do better.
"But I believe trusting Binotto and his team was the right choice and it paid off. Thanks to them, we are competitive and winning again."
💚🤍❤️#essereFerrari🟡 #ItalianGP pic.twitter.com/9Z8JWoF9t6

— Scuderia Ferrari (@ScuderiaFerrari) September 9, 2022
Asked if, as a Ferrari fan, he was angry with the team's mistakes, he said: "When a fan is a fan, but has responsibilities, he must know how to convert that pain and sometimes anger into the will to do better.
"If there is no anger, it is a problem. If there is only anger, it is an even greater problem."
Charles Leclerc, who recently admitted his title hopes are not looking great after falling 109 points behind Max Verstappen, was asked about the Binotto rumours at Monza.
"There are always rumours around a Formula 1 team and especially with Ferrari, but I think what is important in those moments is not to get distracted with whatever is being said," he said.
"We are very united as a team and I think we need to keep going like this. We've shown we've been great from last year to this year with this kind of performance and we need to keep going in that direction.
"I didn't hear that rumour in particular, but obviously we have to focus on our own job."
Read more: Carlos Sainz admits Tifosi will have 'mixed feelings' after 2022 Ferrari shortcomings