Ferrari prioritising 'brand new' 2022 power unit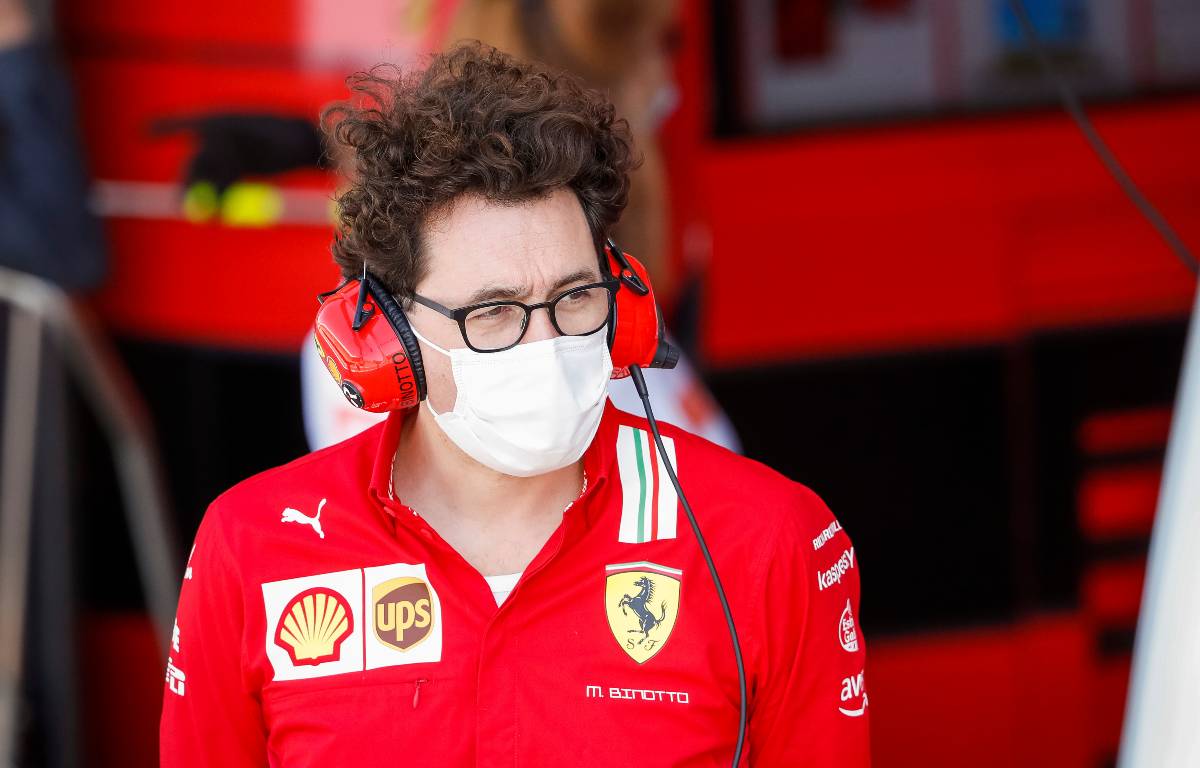 Ferrari team principal Mattia Binotto has said the team's "brand new" power unit concept and design is almost complete, but they are still looking to find extra power.
The teams have all been prioritising the development of their 2022 cars throughout this year, due to the sweeping regulation changes coming to Formula 1 – but the next power unit takes on an added importance.
Engine regulations will effectively freeze as of next year, until the new engine formula comes into place in 2025 or 2026, meaning any shortcomings exposed in the 2022 power units will likely hinder teams for several seasons to come.
Ferrari in particular are looking to overcome a performance gap which has been plaguing them for a couple of years, with Mercedes and Honda seemingly pulling away in the battle for power unit supremacy.
The Scuderia are bringing an upgrade to their 2021 unit which they hope will bring an extra 10-15bhp to their car before the end of the season, but the team principal stressed their main priority is to claw back the disadvantage to their competitors as quickly as possible.
Realising there's no race this weekend 😳#essereFerrari 🔴 @CarlosSainz55 pic.twitter.com/AsVkzQTaTR

— Scuderia Ferrari (@ScuderiaFerrari) September 17, 2021
F1 TV are offering PlanetF1 readers 10% off both monthly and annual subscriptions! In order to claim this fantastic discount, click the following link and use the promo code PLANETF10 at checkout!*
*The offer ends at midnight on September 26 and excludes Netherlands
"2022 is progressing," Binotto told reporters at Monza.
"It's progressing and now is the time you are normally freezing the chassis geometries and the entire concept of the car, suspension layouts, cooling layouts, so let's say the concept is certainly a lot advanced and while the concept is frozen, the chassis is already in production.
"It's time to continue working on the body shape, on the aerodynamics, bodywork, wings etc and no doubt we are working a lot as well on the power unit.
"The power unit next year will be brand new in terms of, let me say, concept and design. So, for us, it will be important for us to make the most important step we can, knowing that, as I said before, we've still a gap in terms of performance on the power unit.
"So the objective is really to try to catch that disadvantage, to close it. That's why I think, on the engine, we are working very hard and that key moment where you need to find still performance but to start fully homologating the reliability of the product for the next season."