Ferrari showed they 'can beat anyone' with 'perfect' all-round Abu Dhabi display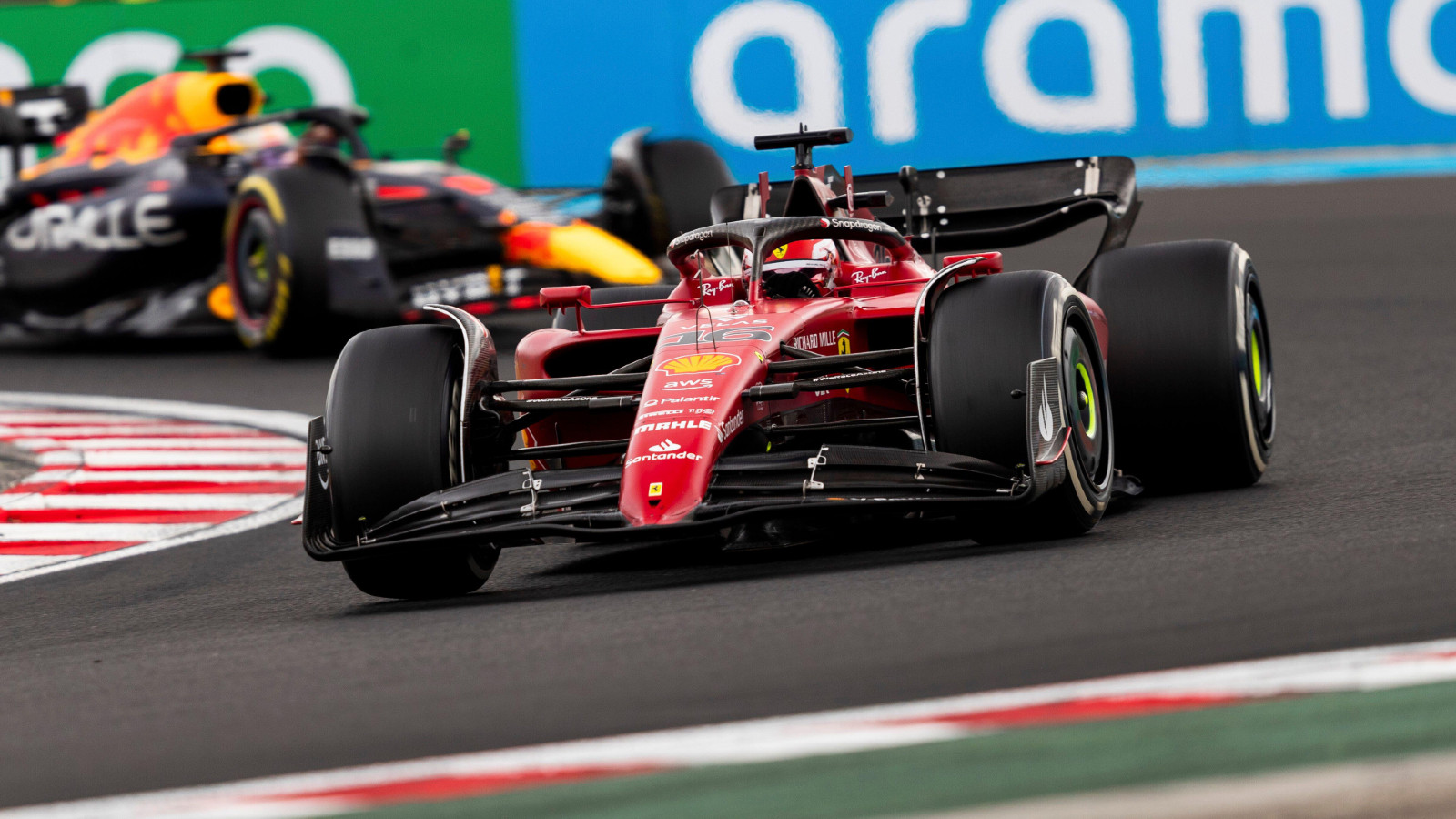 Ex-F1 driver and Ferrari ambassador Marc Gene believes the team showed in Abu Dhabi they can beat anyone if they learn from the mistakes of 2022.
Ferrari came flying out of the blocks in 2022, winning two of the opening three races through Charles Leclerc to establish early supremacy.
But as the season went on, a shift took place with Red Bull and Max Verstappen growing stronger as Ferrari increasingly were left trying to cling on. Ferrari had let themselves down on strategy multiple times, as well as through poor reliability, while errors such as Leclerc crashing out of the lead in France also provided a major hit.
Verstappen ultimately cruised to his second World Championship in as many seasons, confirming his achievement in Japan when four rounds still remained.
At the last race in Abu Dhabi, Ferrari still had two achievements to wrap up, that being P2 in the Drivers' standings for Leclerc and P2 in the Constructors' for the team.
They were successful in both missions, Leclerc keeping out of Sergio Perez's reach who was unable to make a two-stop strategy work, the pair crossing the line behind Verstappen who won for the 15th time in 2022.
Gene feels Leclerc's performance was "perfect", adding Ferrari were also reliable and sharper on strategy than Red Bull and Mercedes.
So he feels Ferrari proved that when they are on it in every department, there is no reason why they cannot lead the way.
Asked on the F1 Nation podcast for the areas where Ferrari need to take a step forward for 2023, Gene replied: "I mean, we made mistakes this year.
"First, reliability, but we knew that. We wanted four months, we knew we would get reliability with the engine later on and we've been more reliable later in the season.
"Strategy, of course, we've made some mistakes, even drivers, sometimes we've made some mistakes, but I think the last race shows we can also be perfect in reliability, drivers – Charles was perfect today – strategy was perfect, pit-stops the team was perfect, better than Mercedes and Red Bull.
"So we can do the job. If we really learn from where we have not been perfect, it shows this weekend we can beat anyone."
As for taking the runner-up spot in both championships, Gene believes this means more to Ferrari than people would expect, providing a morale-boost back at Maranello.
"It's a very good feeling," Gene reflected. "Constructors', we knew we had the upper hand but you still have to finish the job, and we did it in style.
"Charles' race was superb, I think he was the best driver out there – he did everything perfect, the team did everything perfect, great pit-stops, great strategy.
"So to finish like that, I know the [history] books nobody will remember who finished second, but that gives us great morale back at Maranello and human beings' memory is very short, but you always remember the last thing.
"So believe me, it is more important than you think, this second place, because we were fighting against Red Bull and we finished ahead of one of the Red Bulls – that is quite an achievement."
Read next: Mercedes, Ferrari among teams confirmed for extra Pirelli tyre tests