Report: Ferrari working on radical engine concept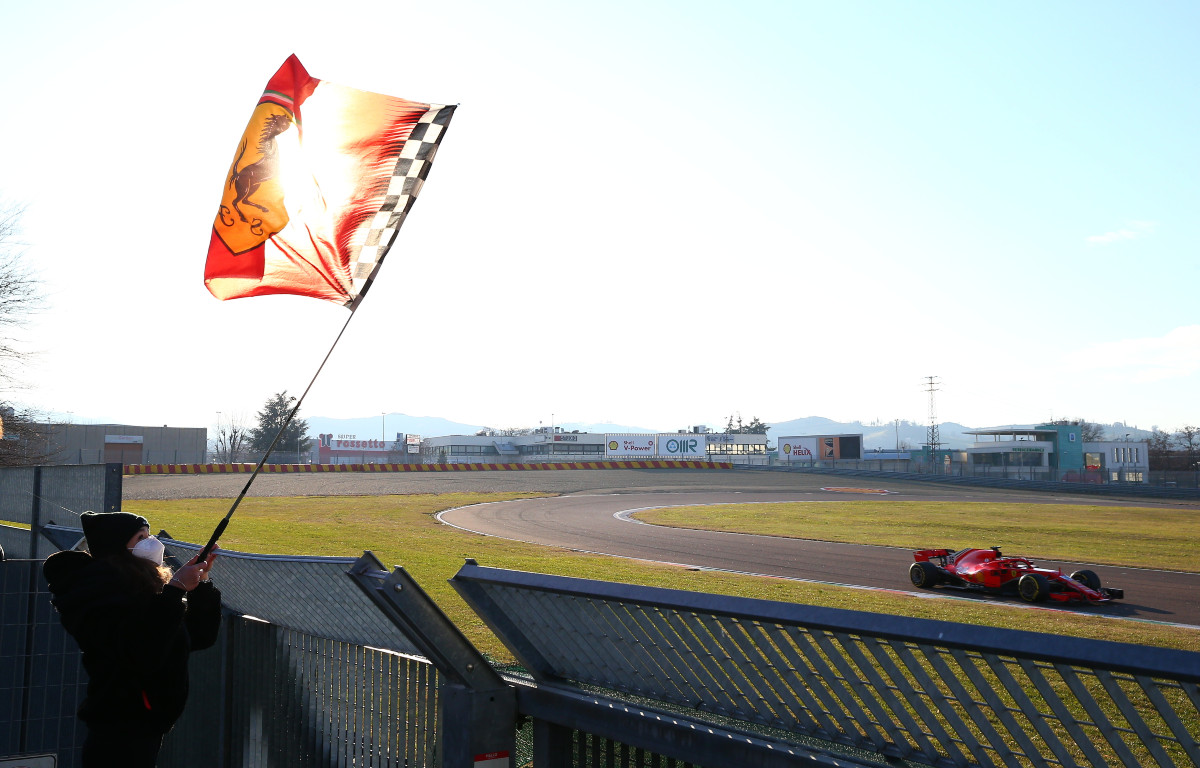 Ferrari are working on a brand new power unit for 2022, and it has taken inspiration from Mercedes' approach, according to a report.
The Italian arm of Motorsport.com are reporting that Ferrari are going to move forward with an engine that features a separate turbo and compressor for 2022, a style which was pioneered by the dominant Mercedes outfit at the start of the turbo-hybrid era.
"The novelty is that the supercharger could go into the intake box, resulting in the miniaturisation of the upper part of the engine," the report states.
But, Motorsport.com go on to explain how this new power unit will not just be a copy and paste of the Mercedes engine it will in fact be the first of its kind.
"Wolf Zimmermann, who is in charge of developing the power unit for the new technical regulations, intends to separate the supercharger from the turbo, going in the direction of what Mercedes has been pursuing since the start of the hybrid era in 2014, i.e. placing the former at the front of the six-cylinder, chassis side, and the latter located as always at the rear, while today both are grouped together in the gearbox direction," the report continues.
"Naturally, the two elements will be connected by a shaft according to the regulations.
"Ferrari, however, will not just copy an architecture, as it will try to push research in the direction of a new solution, namely to bring the supercharger inside the 6-cylinder intake box, and with a new arrangement of the intercooler.
"The Prancing Horse engineers are therefore experimenting with a truly unusual layout that could also lead to the abandonment of the variable geometry horn system, thanks to which it is possible to find the right power delivery at different engine speeds."
Vamos! Getting to work ahead of another intense week 💪#essereFerrari 🔴 pic.twitter.com/sx0GY3GQ8G

— Scuderia Ferrari (@ScuderiaFerrari) February 8, 2021
Get your hands on a Ferrari Checkered Flag T-Shirt made by Puma!
While such a radical approach would bring with it reliability risks, the weight-saving and aerodynamic favours which this design could deliver it is hoped will take the Scuderia back to the front of the grid in Formula 1.
And with a possible engine freeze looming from 2022, along with the budget cap that has been brought into Formula 1 as of the 2021 campaign, Ferrari team principal Mattia Binotto has reportedly given the order to pursue this project, rather than retaining the engine which will power the SF21 beyond this year.
So, if the risk pays off then Ferrari could be back in the title picture, while the consequences could be drastic if it goes wrong.
Follow us on Twitter @Planet_F1, like our Facebook page and join us on Instagram!