Ferrari readying new rear wing for Miami GP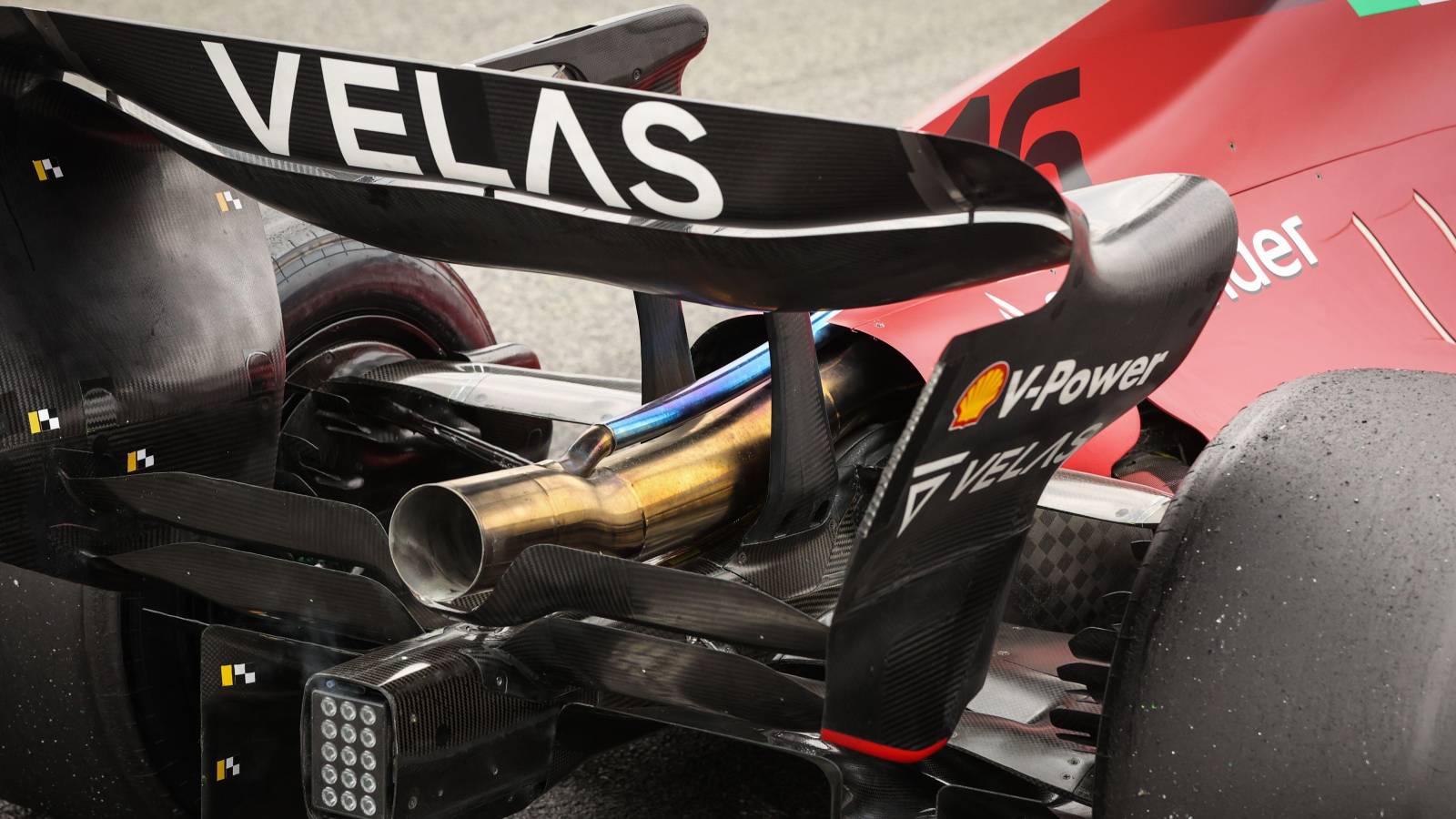 Ferrari will look to challenge Red Bull's straight-line speed by introducing a new rear wing at the first-ever Miami Grand Prix.
Four races have now passed in the 2022 season and just as it appeared that Ferrari were pulling away and out of Red Bull's sight, the Austrian outfit clawed them right back in on Ferrari's home turf.
The Emilia Romagna Grand Prix at Imola was a nightmare for Ferrari, Carlos Sainz eliminated on the first lap after being spun by Daniel Ricciardo, while Championship leader Charles Leclerc lost control and touched the wall as he pursued Red Bull's Sergio Perez, ultimately finishing P6.
Red Bull were in the clear then to complete their first one-two finish since Malaysia 2016, Max Verstappen taking the win with a buffer of 16.5 seconds over Perez.
It was clear that Red Bull's efforts to trim weight from the RB18 had paid off, the team having been left without an answer to Ferrari's pace at the previous round in Australia.
Now, Red Bull trail Ferrari by only 11 points in the Constructors' Championship, while Verstappen is up to P2 in the Drivers' standings with a deficit that has also lost some bulk, the Dutchman now only 27 points behind Leclerc.
Corriere della Sera report that the RB18's weight loss allowed Verstappen and Perez to be kinder on their tyres, which combined with "other small aerodynamic upgrades to the car's underbody", allowed for more aggressive set-ups.
Red Bull's upgrades reportedly will continue into Miami for what will be Formula 1's first visit to the newly-built Miami International Autodrome, but Ferrari are preparing a counter.
Corriere della Sera state that Ferrari will unveil a new rear wing in Miami, designed to reduce drag and thus "gain aerodynamic efficiency".
For much of the campaign, whenever Red Bull and Ferrari have been close together on the track, most notably in the battles between Verstappen and Leclerc, Red Bull has consistently looked like the team with a faster package in a straight line.
So, the new Ferrari rear wing will look to eat into that particular Red Bull advantage, while the report adds that Ferrari will also make adjustments to the underbody of the F1-75 in a bid to address the bouncing which it has been prone to.
"Because that's where we lose something in performance and we need to keep working on it," said Ferrari team principal Mattia Binotto.
It turns out though that Miami is only the start of the upgrade work, with Binotto revealing that a "more substantial package of innovations" is coming for the Spanish Grand Prix.
Leclerc's Self-Destructive Side Comes Out - Italian GP Conclusions
Charles Leclerc, and Ferrari as a whole, had a disappointing end to their first home Grand Prix of the year at the Emilia Romagna GP at Imola.