Ferrari not 'naive' about closing the gap in 2022
Ferrari say they are under no illusions about their chances of closing the gap to Mercedes and Red Bull in the 2022 season.
Suggestions have emerged that Ferrari could make the 'big two' a 'big three' again this year, with Red Bull team principal Christian Horner even getting in on the act.
Horner half-jokingly floated the prospect of Ferrari "smashing us out of the park" at the opening race in Bahrain because they may have been able to focus more development on their new 2022 car that complies with the revised F1 regulations.
That is feasible, says Horner, because Mercedes and Red Bull were still having to spend time working on their respective 2021 challengers while battling for the World Championship.
There was also progress from Ferrari as they overtook McLaren to finish third in the Constructors' standings, although their drivers Charles Leclerc and Carlos Sainz were only contenders for podiums rather than race wins throughout the year.
Therefore, Laurent Mekies, Ferrari's sporting director, is not getting carried away with his team's chances of suddenly joining the battle at the top, even though the regulation changes have been designed to level things out.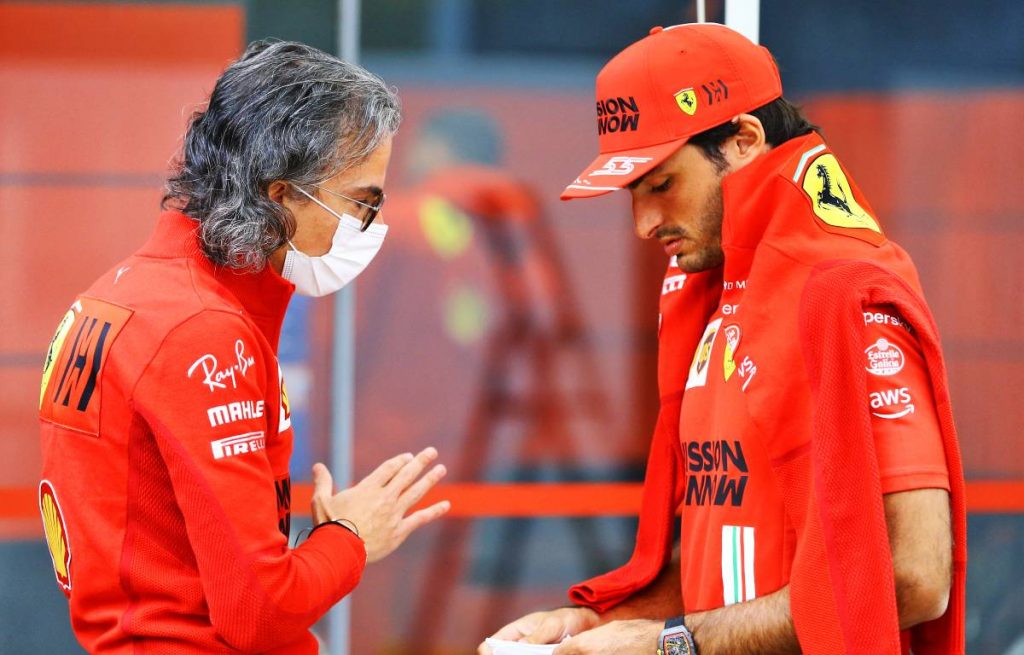 "I'm sure they had to develop last year," Mekies said of Mercedes and Red Bull, quoted by Motorsport.com.
"They are in both cases incredible organisations and it's enough to look at the results to see it.
"Therefore, I would not underestimate for one second their capability to produce a great 2022 car.
"Yes, they had to spend more on 2021, but if you look at the results they have produced in the last 10 years, one and the other, you would need to be very naive to think it will be easy to close the gap.
"Because ultimately, you still have to close the gap. Even us, we look at the 2022 car numbers compared to where we are, and if compared to where we are is X number of tenths slower to these guys, we need to get that gap plus the gap to them.
"So I would not be too worried for them."
Ferrari have already confirmed their new car will be presented to the world sometime around February 16-18, with team principal Mattia Binotto also saying it was hard to predict how competitive they would be next time around.
"We know we have no references to the others and the competitor. That's the most difficult one – we have no guide on what is going on with the others," said Binotto.
"But it's important for me to know we are reaching our objectives and it's progressing to plan. We know the change in the regulations is a big opportunity and for us as well, [it's] an opportunity.
"We've got a budget cap since 2021 which will be even more restrictive next year, again a big challenge. But on all of that, I have to say the team is well organised and, for me, working strong."
Red Bull: Title battle could mean Ferrari 'smash us'
Christian Horner says Ferrari "smashing" them next season would show too much focus on the 2021 title fight.