Ferrari have blamed dodgy wheel nuts for the sluggish pit-stops that have been another blight on their poor Formula 1 season.
As if being down on engine power and mid-race squabbles between their drivers was not enough, the Scuderia have also had to cope with slow tyre changes.
The latest example was during the Sakhir Grand Prix when Sebastian Vettel was again the victim, losing a combined five seconds in his two pit-stops when the mechanics struggled to change his tyres.
It has been a desperate campaign for the Italian giants, who are virtually certain to finish sixth in the Constructors' World Championship after the final race of the 2020 campaign in Abu Dhabi.
Pit-stops are not the main cause of that, but they are certainly another area in which Ferrari will want to improve for 2021 – and they have identified a specific issue.
Get your hands on the official Ferrari 2020 collection via the Formula 1 store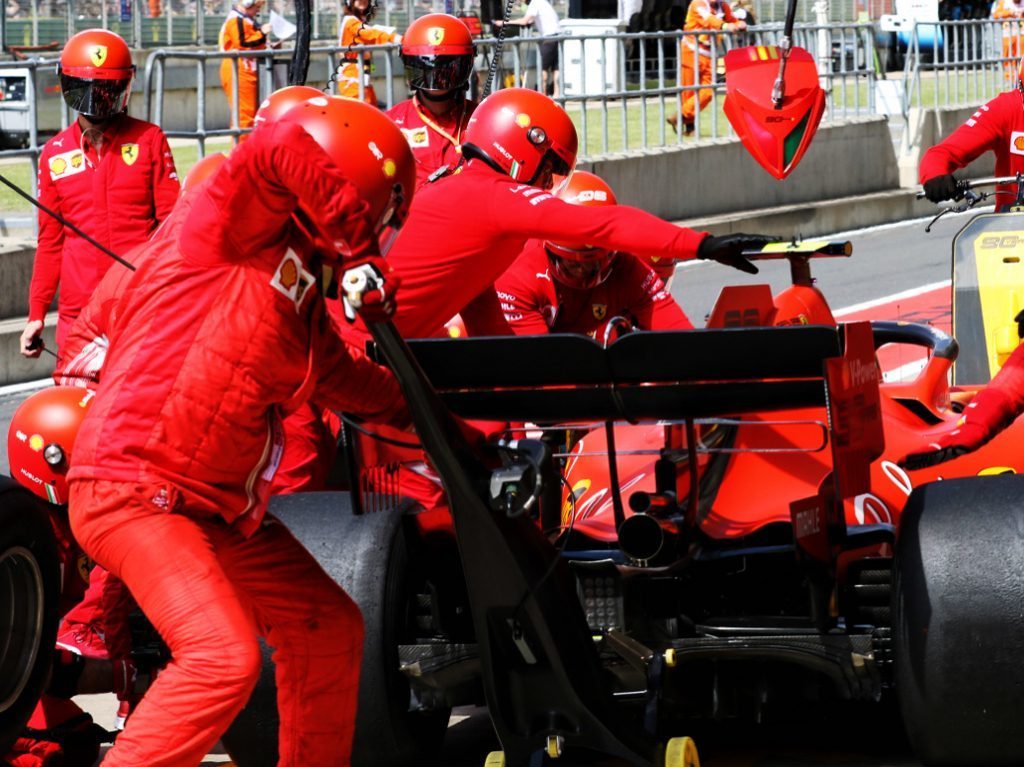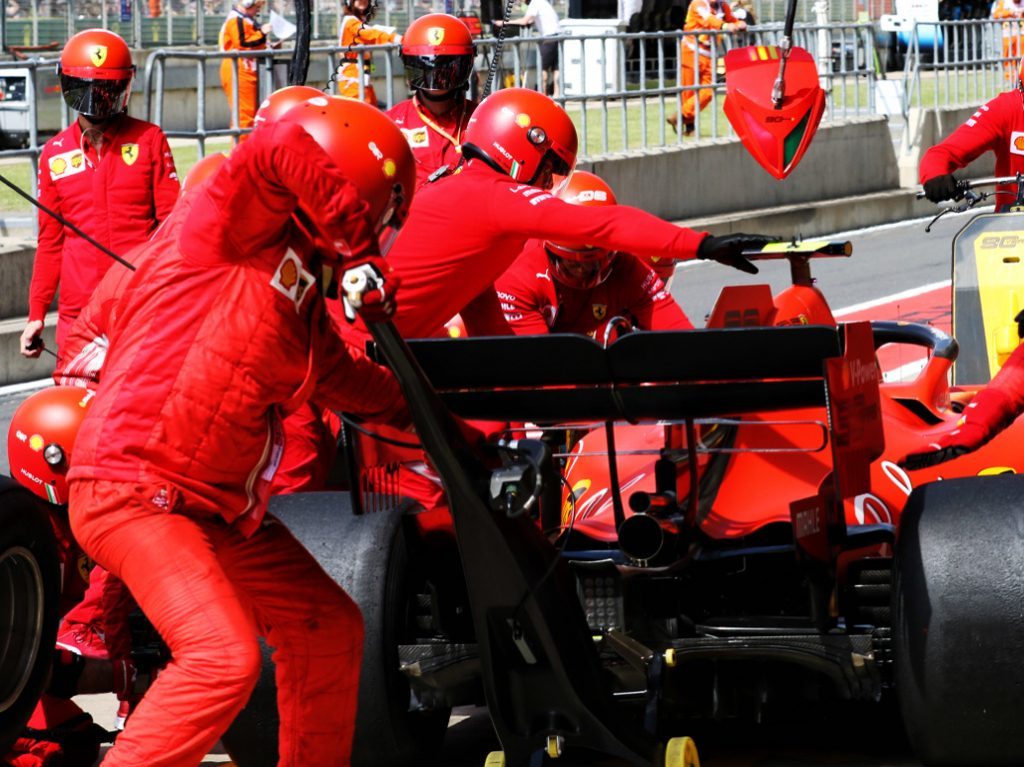 "It's true that the number of stops over 3.5 seconds is too high by the Scuderia's past standards," said Diego Ioverno, Ferrari's vehicle operation engineer, quoted by Autosport.
"But the vast majority of times there has been a less than optimal stop, it has been down to a specific problem linked to the wheel nut.
"The thread is not strong enough and so the nut has stripped several times. It's a reliability problem we are working hard on to fix for next year.
"When the guys feel, even unconsciously, that they are using a component that is more at risk, with a margin of error for engaging the wheel-gun that is much smaller, that has a negative effect on the whole procedure.
"That can be seen from the fact that for us, an average time for a good pitstop is 2.73 seconds, which means there is room for improvement there too."
Ioverno also explained the Ferrari pit crew is "relatively new" as part of the team's ongoing restructuring and rebuild, and would take time to gel together.
"It is clear, therefore, that it takes a little time for all those involved in the pit-stop to gel," he added.
"There is no other sport that calls on perfect synchronisation of over 20 people. That's why the best teams are the ones that have used the same crew for several years.
"So, apart from reliability, we also need to work on this area, both through specific training sessions and psychological and physical training, and that will be another priority over the winter in preparation for 2021."
Follow us on Twitter @Planet_F1, like our Facebook page and join us on Instagram!