Mattia Binotto on the two key reasons Ferrari would not swap the drivers in Brazil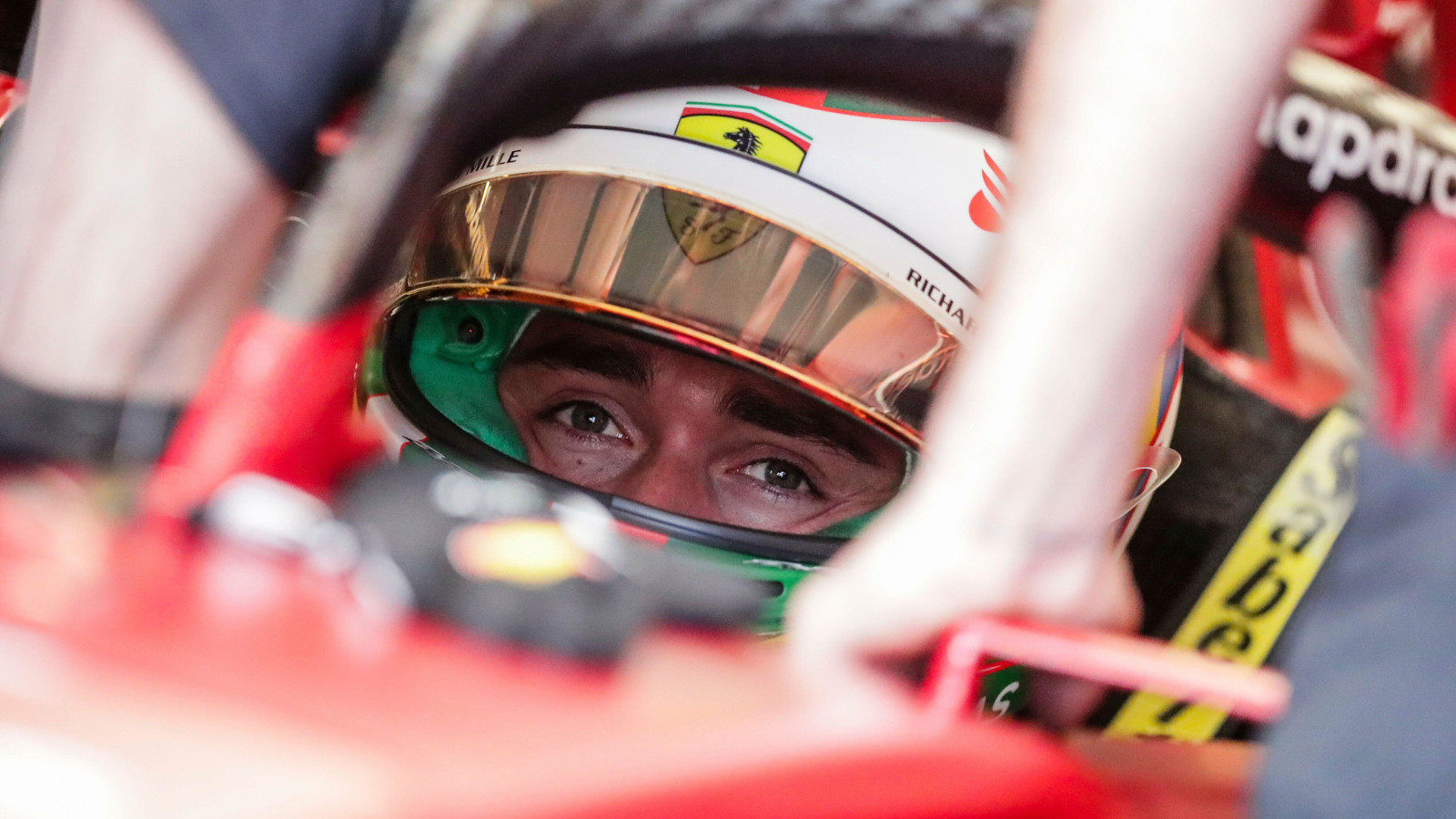 The looming presence of Fernando Alonso and confusion over Yuki Tsunoda being lapped or unlapped ultimately led to Ferrari refusing Charles Leclerc's plea to overtake Carlos Sainz.
Leclerc and Sainz were running fourth and third respectively in the Sao Paulo Grand Prix, the Monégasque driver keen on an extra three points towards his tally in the standings as he looks to beat Sergio Perez to second.
Leclerc urged Ferrari to have Sainz move over for him, saying "please think about the championship" on team radio, but he was told it was "too risky".
Crossing the line in fourth place, Ferrari sporting director Laurent Mekies told the driver: "Well done Charles, you did the best that was possible for us. There were other reasons why we couldn't make the swap in the end."
An irate Leclerc replied: "I have no idea what other reasons you're talking about, but whatever."
Binotto says there were actually two reasons, one being Alonso and the other a confusing Safety Car situation involving Tsunoda that could have seen Sainz slapped with a five-second penalty.
Heading into the final lap of the Interlagos race, Alonso was just seconds behind Leclerc with Max Verstappen trying to chase down the Alpine.
Binotto says if he had orchestrated a swap, Alonso, or even both drivers, could have pounced.
"Swapping the two cars on the last straight was certainly tricky because Charles had Fernando and Max just behind, so swapping them would have been tricky and somehow dangerous," the Ferrari team boss said, quoted by Motorsport.com.
Confusion over the lapped or unlapped Tsunoda
Added to that, Sainz was under investigation for a Safety Car incident with Tsunoda in which nobody was sure if the lapped AlphaTauri, sitting between Sergio Perez and Sainz on track, was allowed to unlap himself due to what the FIA called "idiosyncracies of the specific circuit and scenario".
In that moment, Sainz overtook the driver despite being behind the Safety Car, prompting an investigation that could have earned him a five-second penalty. It did not, the stewards conceding there was confusion.
"But more than that," Binotto continued, "we knew we were under investigation for what happened behind the Safety Car with Tsunoda.
"We were cleared by Race Control at the time so we were quite comfortable, but without having a conclusion on that matter it would have been tricky because a five-second penalty for example would mean Carlos would have been losing more than one position.
"So for the Constructors' Championship, it was better to stick with the positions and the gaps on track."
In hindsight, Leclerc understands Ferrari's view
Although Leclerc was angry in the immediate aftermath of the grand prix, having heard Ferrari's reasoning the 25-year-old says he understands it.
He also acknowledges that had Ferrari done it, he would have stolen a podium finisish away from his team-mate.
"I kind of understand that obviously Carlos is on the podium," said Leclerc.
"But I normally never ask these types of things. I did because we had a discussion before the start of the race mentioning this case and for some reason we changed our mind.
"In the heat of the moment, that was very frustrating. But it's like this."
On Sainz's part, his engineer had not even informed him of Leclerc's call to swap positions.
"I got to know this at the end of the race because to me on the radio, nothing came from my engineer or the team," he said.
"So I just got to know this half an hour ago when I jumped out of the car. So I have nothing to comment."
Leclerc heads into the final race of the season tied with Perez on 290 points, but holds down P2 ahead of the Red Bull driver by virtue of his three races wins to Perez's two.
Read more: Sao Paulo GP driver ratings: Russell in complete control, retirement beckons Ricciardo