Ferrari hoped they were wrong with Red Bull calculations, but Bahrain GP confirmed them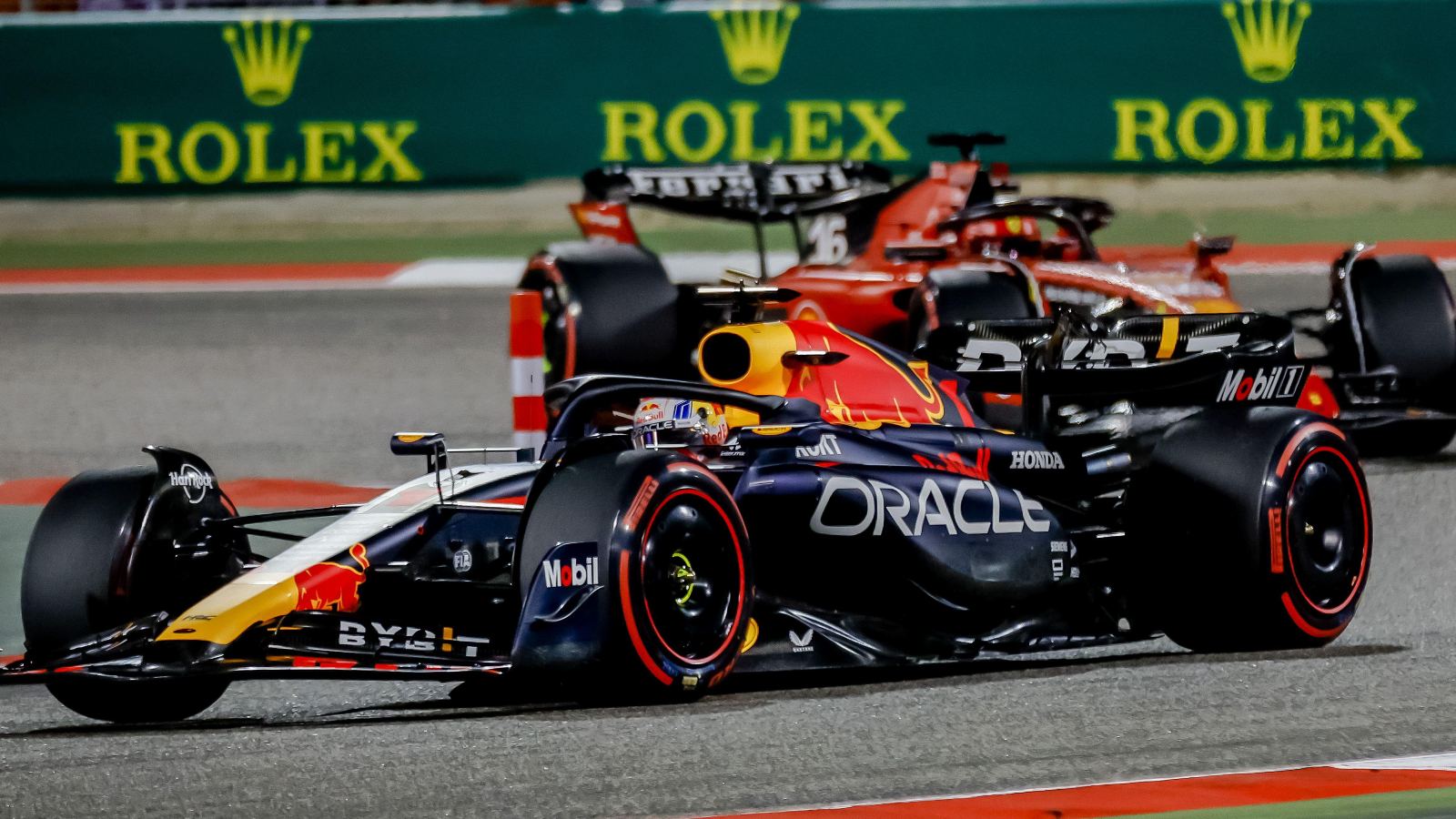 Charles Leclerc believes Ferrari were "exactly right" about their Red Bull predictions which is ominous news for their year ahead.
While Red Bull had a near perfect day, Ferrari had quite the opposite with Carlos Sainz losing out on a podium spot to Fernando Alonso while Leclerc once again saw his race end early due to an issue.
Leclerc pulled over to the side of the ride in lap 41 after his power unit failed, something new team principal Fred Vasseur described as a "first" with this Ferrari engine before confirming a full investigation would be undertaken to find the cause of the problem.
But that will come as little consolation to Leclerc who not only lost out on a podium but also spent much of the day chasing unsuccessfully behind both Red Bulls.
The Monégasque enjoyed the best start of those up the front, allowing him to overtake Sergio Perez but it was during the second stint that the RB19 showed its strengths.
At a time when the rest of the grid was managing the hards, Red Bull were able to stay out just as long on the softs and Leclerc could do little to defend from Perez.
After retiring for the 18th time of his career, Leclerc said that the Red Bull car had unfortunately matched all of Ferrari's pre-season predictions.
"Unfortunately not," Leclerc told media including PlanetF1.com when asked if Red Bull had a bigger advantage than he and the team had anticipated. "After the test I think we were hoping that we were wrong in predicting things but I think we were exactly right.
"We are very far from them in the race pace and that was unfortunately expected."
Leclerc also warned that Red Bull had found something "really big" with their race pace and said he was as confident as a man who is one second off the pace could be.
 PlanetF1 recommends
Bahrain Grand Prix driver ratings: Alonso and Gasly shine, Ocon has a nightmare
Bahrain GP conclusions: Believe Aston Martin hype, Wolff's biggest challenge?
Race: Max Verstappen untouchable but the Bahrain GP was the Fernando Alonso show
"[I am] as confident as I can be being a second of the pace, which is not really confident to be honest," Leclerc said. "Red Bull seems to have found something really big during the race pace.
"In terms of quali pace, they are actually pretty similar to us or at least we managed to extract the lap time yesterday but then we come to the race and we are second in every lap off the pace, which is huge."
A small consolation for Leclerc is that he was comfortable in P3 before his DNF and while Alonso was able to pass Sainz with ease, he would have found a tougher task when attempting to move by Leclerc.
The Ferrari man was in no mood for optimistic thinking though, commething that it was "impossible to look at the positives in a day like this when you don't end the race."
"The choice was good in qualifying yesterday," the 25-year-old said. "The start was good too but the performance is not there and unfortunately [neither is] the reliability. We had a problem in the first race and we need to look into it."