Ferrari-Red Bull difference in straight line now 'negligible'
Ferrari team boss Mattia Binotto is confident that the days of Red Bull having a major advantage down the straights are over.
In the early stages of the 2022 battle between these teams, it was clear that Red Bull held a pace advantage over Ferrari in a straight line.
Red Bull's advantage became even more apparent when DRS was used, but Binotto says that a new low-drag rear wing, which Charles Leclerc debuted in Canada, has slashed Red Bull's buffer.
So much so, that Binotto now believes the remaining difference to be insignificant.
"We had a disadvantage compared to the Red Bull, no doubt, in terms of straight line speed – especially in DRS zones," Binotto told Motorsport.com.
"In terms of power of their DRS, compared to ours, we worked a lot on it. So the new rear wing that we introduced first with Charles in Canada, we have had it on both cars since UK.
"And with that new rear wing, I think we have simply reduced the gap we had in terms of speed. I think they still have got a slight advantage, but it's very little or negligible."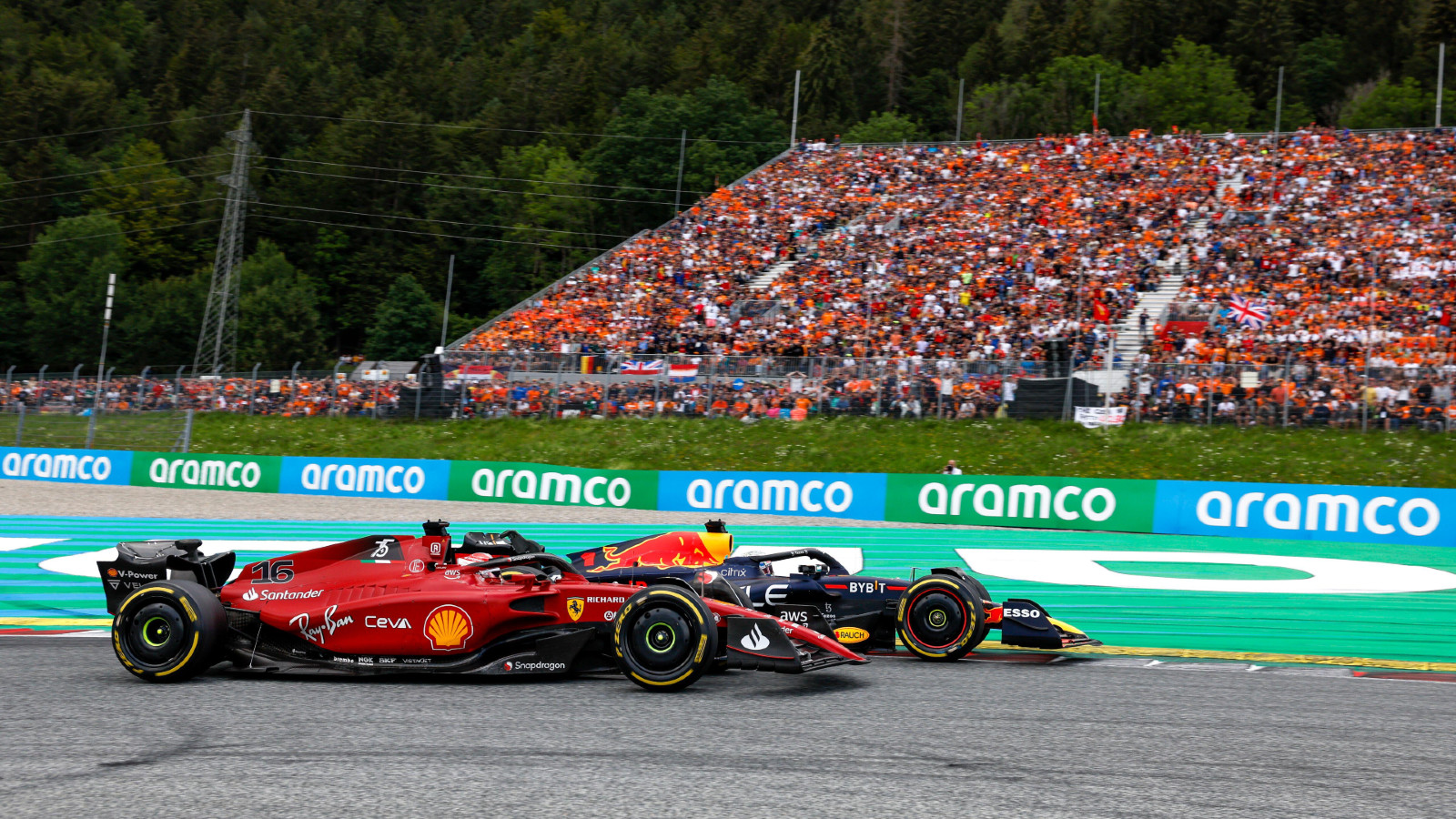 Another area where Red Bull had been stronger than Ferrari is in the high-speed corners, though Binotto believes his team are currently "very close" to Red Bull's level in that corner type.
And as for the slower-speed turns, regarded as a Ferrari strength, Binotto suggests it is his drivers, Leclerc and Carlos Sainz, who made the difference in Austria.
Leclerc overturned the advantage held by Red Bull's Max Verstappen in the Austria sprint, going on to pass him three times for the lead on race day, ultimately winning the Austrian Grand Prix.
"In the power limited [corners], we are very close," said Binotto. "Then it's only about the grip limited corners where we can make the difference.
"I think [in Austria] we have been fast, not only because of the car, but because I think the two drivers made a fantastic weekend in terms of car balance, car setup, understanding the tyres, managing the tyres and driving on track."
Claudio Albertini, Ferrari's race operations manager, was asked whether Ferrari sought to reduce drag via their own initiative, or if it had been prompted by Red Bull's straight-line strength.
He confirmed that Ferrari had seen that relative to rivals, this was an area where they had room for improvement, so set about finding it.
"With developments, sometimes you realise [things] when you are racing," said Albertini. "You can see how you compare to other teams and where you can improve.
"We could see that, for example in top speed, it was an area which there was some room to improve and we improved the efficiency for this reason."
Regarding this low-drag rear wing, aimed at getting the best out of medium-downforce circuits, Albertini says the plan is now to stick with it and further improve the efficiency.
"It is for the average level of downforce, similar to what we used for example in Miami or Australia, that kind of track," Albertini stated.
"So [we are] keeping that level of downforce, and we'll work on the efficiencies to have a more efficient rear wing."
A much-needed Ferrari victory
Ferrari, and Charles Leclerc, really needed that win - even if the path was not a smooth one.