Ferrari keen to re-arrange Schumi, Ilott outings
Mick Schumacher and Callum Ilott will most likely have to wait until the season-ending Abu Dhabi weekend to make the Formula 1 debuts.
The Ferrari juniors were scheduled to drive for Alfa Romeo and Haas in Friday's first practice at the Eifel Grand Prix but adverse weather conditions meant the pit lane remained closed.
Heavy fog and rain prevented the medical helicopter from being able to take off or reach the designated hospital.
As such Schumacher and Ilott stayed in their respective garages watching the clock count down on their debuts.
Ferrari is hoping that's not the end of it for the youngsters with Binotto says an Abu Dhabi appearance is likely.
"It's obviously a shame for them, it would have been a great opportunity here to make their debuts in F1," he told Autosport.
"Obviously we may try to re-arrange in the next races, but it will be very difficult.
"I think the next one, Portimao, a new circuit for everyone, for F1, so I think our top drivers will need to practice as well.
"We've got Imola, which is only a Saturday and Sunday, and then to Turkey again, new circuit.
"And then it's Bahrain, where they've got their F2 races, and to conclude the championship, so they need to be focused.
"Very likely the next opportunity now will be Abu Dhabi and not earlier.
"Obviously it's a missed opportunity, but again, we have no choice."
Get your hands on the official Ferrari 2020 collection via the Formula 1 store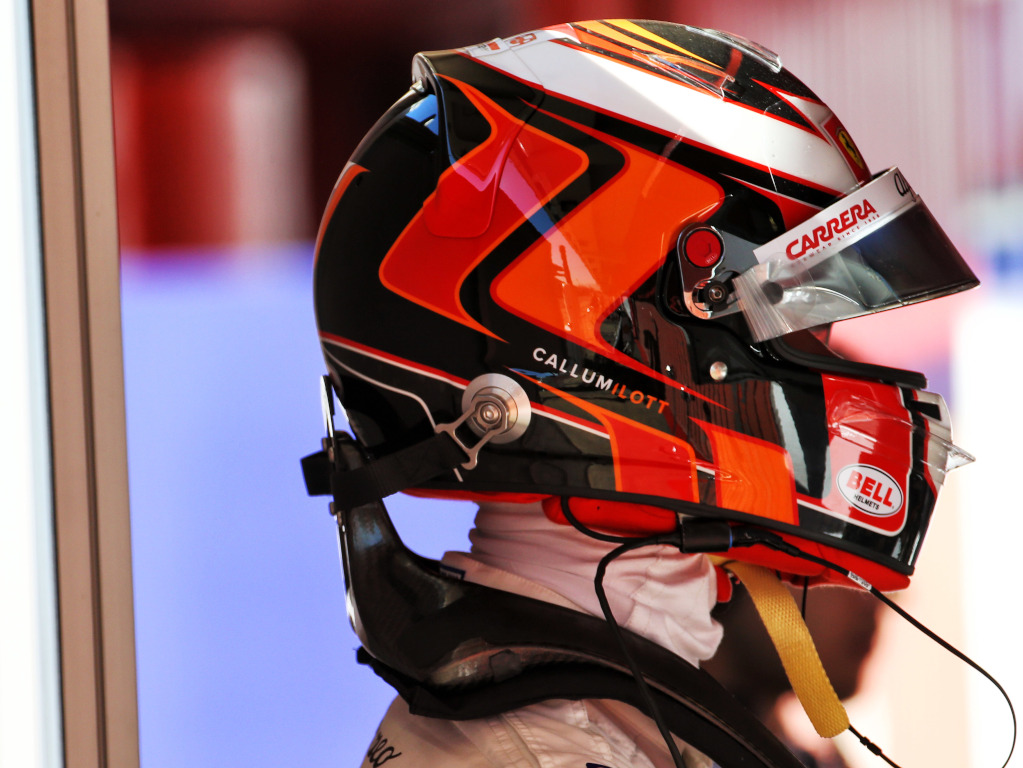 Ilott, second in the Formula 2 standings behind Schumacher, was happy to hear that Binotto is open to rescheduling.
"It's got to be arranged and talked about," he said. "I think Mattia was quoted as saying possibly Abu Dhabi but we'll have to see.
"But it's great to be here and get the experience and the learning curve on a weekend like this. It's not been ideal – the biggest learning point would be to get in the car and drive, but I can't complain being in this environment.
"It was a bit of a shame to not actually get out, but this is life sometimes and you can't control what's going on with the weather.
"It's been all right and hopefully the rest of the weekend I'll get to see a bit more stuff."
Follow us on Twitter @Planet_F1 and like our Facebook page.