Ferrari's Saudi Arabian GP branded a 'complete disaster' raising questions about Leclerc's future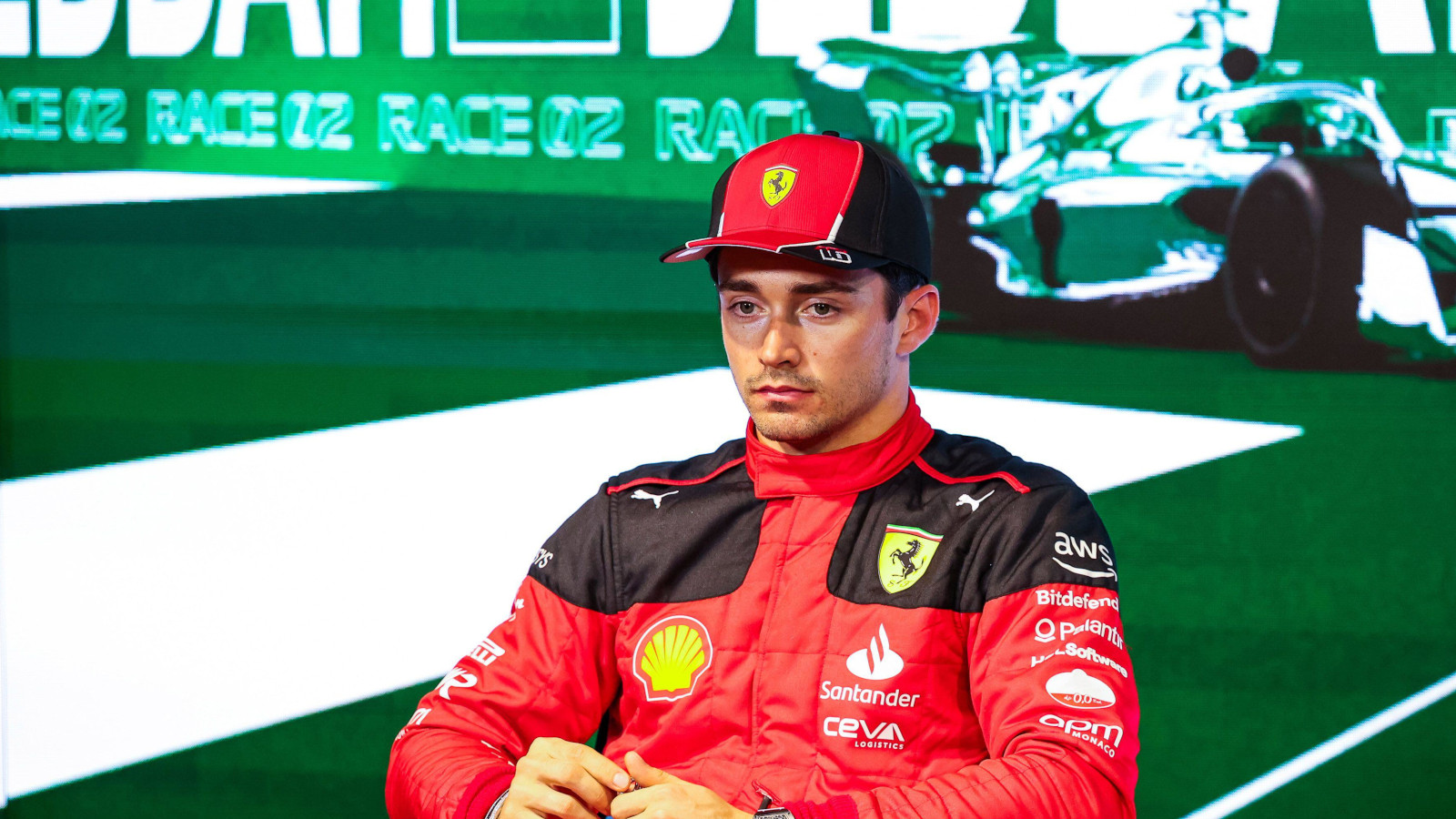 P7 in Jeddah at a race where Ferrari "promised so much", Christian Danner believes Charles Leclerc is wondering whether his decision to sign with Ferrari until the end of 2024 was the right one.
Back in December 2019, having spent one season with Ferrari, Leclerc signed a long-term agreement with the Scuderia that runs through to the end of 2024.
Although two winless campaigns followed the signing of that contract, Ferrari said to have been hamstrung by the FIA having used an illegal engine, the Monégasque driver was back on the top step of the podium last year and dreaming of a title fight only for that to peter out.
But with this year's SF-23 billed as one "unprecedented in terms of speed" the dream was back. But now, only two races into the season, it's already dented.
Leclerc, despite Ferrari saying they'd resolved all of last year's engine problems, retired from the Bahrain Grand Prix when his Control Electronics failed and didn't have the speed to fight for the podium at the Saudi Arabian Grand Prix.
That race around the Jeddah street circuit was meant to be Ferrari's redemption, the SF-23's strength being high speeds, but instead Leclerc finished down in seventh place with his team-mate Carlos Sainz P6.
Former F1 driver Danner believes the five-time grand prix winner has to be considering his future.
"Leclerc is a young man who wants to be World Champion," Speedweek quotes Danner as having told ServusTV program 'Sport and Talk from Hangar-7'.
"And don't forget – he's committed to the end of 2024. I am convinced that Monegasse has long wondered whether that was the right decision."
He believes the the radio communications between Leclerc and Xavi on Sunday night were particularly "significant".
PlanetF1.com recommends
Radio messages highlight Charles Leclerc's growing discontent with Ferrari's form
Lewis Hamilton told to leave Mercedes and make rival move to Ferrari
Ferrari pace concerns arise as engines were not turned down at Saudi Arabian GP
Having labelled his Ferrari "quite slow" after qualifying, Leclerc's frustrations began to boil over during the grand prix as he vented to his race engineer Xavier Marcos Padros.
Unhappy with Xavi not having told him that Lewis Hamilton had already pitted, the Mercedes driver getting the jump on Leclerc when the Safety Car came out, Leclerc later said: "Being behind like this is really s**t."
That was followed by a dejected: "I'm not going to push anymore."
"For me," says Danner, "these are indications. Having to have such discussions in a race is unbelievable.
"Ferrari sixth and seventh in a race that the Italians had promised so much, that's a total disaster."
Ferrari may regret not having already extended Leclerc's deal
But while Leclerc may be pondering why he signed a deal that means he still has to endure another full season at Ferrari, for the Scuderia it could be the other way around.
Fred Vasseur insisted in the build-up to this season that there are no alarm bells ringing at Ferrari to renew Leclerc's contract, the new team boss saying "it's not the priority today".
However, given Ferrari's below par form in the opening two races of this season, the Frenchman may yet regret that.
Leclerc has to be weighing up his options for the 2025 season with seats possibly open at Red Bull, the reigning champions, Aston Martin, the most improved team of 2023, and, depending on what Lewis Hamilton decides to do, Mercedes too.
All three could offer Leclerc a better opportunity to win a first World title because even taking on Max Verstappen to be the number one man at Red Bull has to be better than the growing list of promises – followed by excuses – coming out of Ferrari.