Mattia Binotto has attributed Ferrari's strong tyre management in recent races to the drivers rather than the car – which means rare praise from him for Sebastian Vettel.
With the Ferrari proving kinder to its tyres than some of its rivals, the Italian giants have made one-stop strategies work well at the last two grands prix.
At Silverstone in the 70th Anniversary Grand Prix, Charles Leclerc finished fourth after pitting only once. Then in the Spanish Grand Prix at Barcelona, Vettel jumped from a P11 grid slot to finish P7 with a one-stop, leapfrogging rivals who took on two new sets of rubber.
Tyre wear is proving to be one of the few positives in a poor season for the Scuderia, who have plummeted from being World Championship hopefuls to a distinct midfield team competing with the likes of McLaren, Renault and even AlphaTauri.
Plus, the credit for Vettel, who was told before this season's action got under way that he was being dropped by Ferrari for next year, is also unusual given the apparent deterioration in his relationship with the team.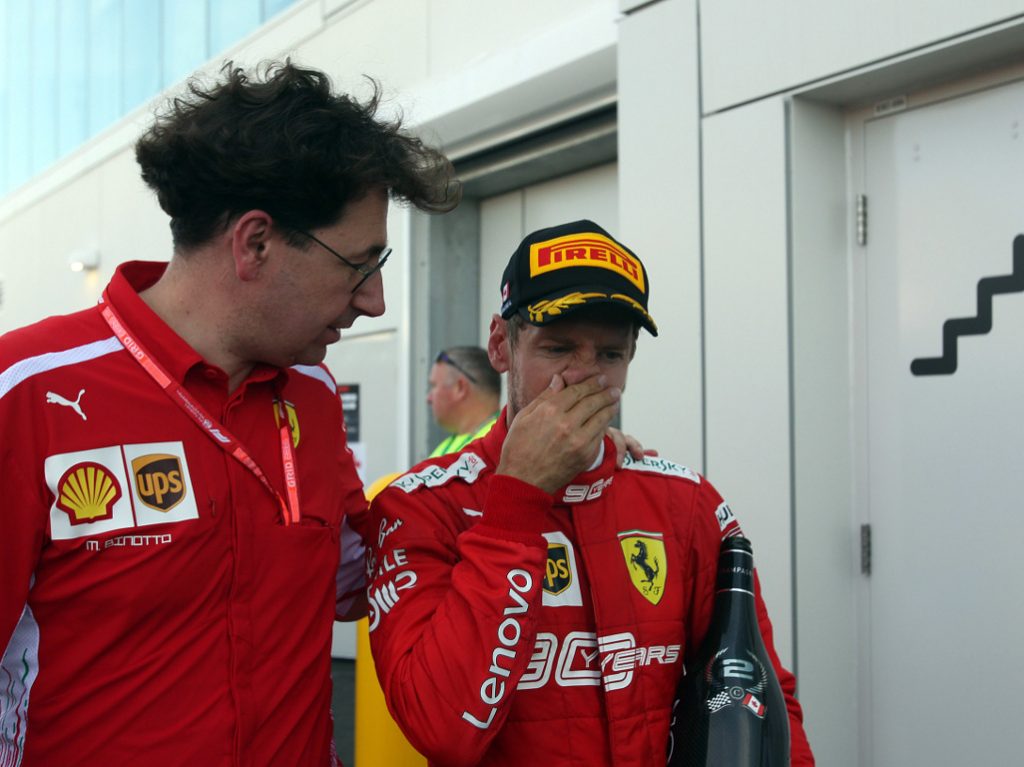 Asked about the impressive tyre management, Binotto said, quoted by Motorsport: "I don't think it is a strength of the car. If it's any strength, it's a strength of the drivers first, managing all the tyres, and the engineering group managing all the data. I think that's it."
Vettel, meanwhile, suggested it was more a case of good fortune that the tyre strategy had worked in Barcelona, having got involved in a dispute over the team radio about whether or not he should make a second stop.
"We decided to come in on lap 29 because we didn't think it was possible to go that long on a used set of soft tyres," said the German.
"I don't think we could have extended the first stint because I was struggling a lot with the medium tyres. I had, at the beginning of the race, pressure from behind.
"We didn't look after the tyres and I had a worse feeling on the mediums than I had on the softs. Probably starting on the softs would have been the nicer or the easier way to get further.
"With hindsight, we did quite a big amount of laps (36) on the softs simply because I felt better on the soft than I did on the medium."
Follow us on Twitter @Planet_F1 and like our Facebook page