Ferrari set sights on Mercedes 'benchmark'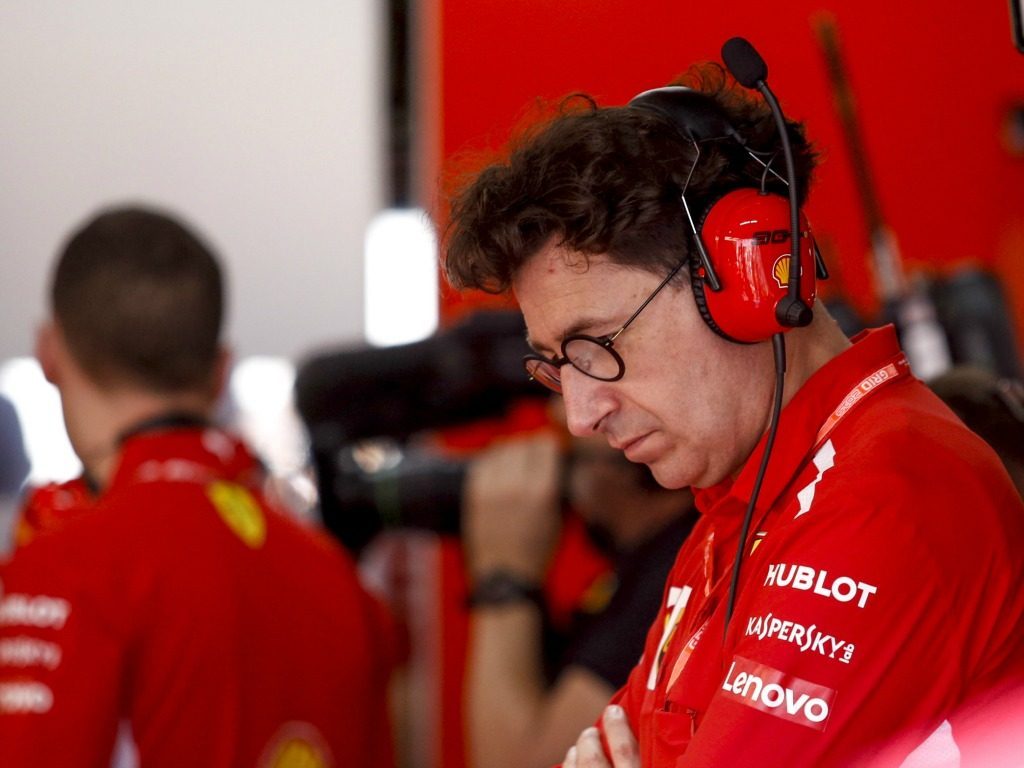 Performance, reliability, mentality and strategy are just some of the things Ferrari need to improve next season if they are to beat F1's current standard bearers Mercedes, according to Mattia Binotto.
The Scuderia once again had high hopes of challenging Merc for the titles this year, but they have ultimately fallen short and it means they have now gone 11 seasons without a title.
Merc, on the other hand, have dominated Formula 1 since 2013 as they have won six consecutive Drivers' and Constructors' Championships.
Ferrari team boss Binotto admits they need to catch up to their great rivals on several aspects.
"They are a very, very strong team and they have proved it in the last years," he told Sky Sports F1. "The level of competition is very high.
"Well done to them, to beat them is difficult. It's not only pure performance, it's reliability, it's mentality, it's strategy, it's pit stops, it's all what you may have for an entire race weekend.
"So we know exactly what our tasks [are]. We've got a benchmark. We are improving ourselves, we have improved all through the season, but we're not yet where we should be."
Ferrari were the team to beat after the summer break as they won three races and claimed six consecutive pole positions, but that their good run of form came to an end at the United States GP.
Both Charles Leclerc and Sebastian Vettel failed to make it onto the podium in Austin and there were suggestions the team's poor form was due to fuel flow breaches after the FIA issued a Technical Directive ahead of the race.
However, the Ferrari boss played down reports that their drop off in pace was due to the Directive.
"It's true that we were not gaining on the straight as much as past races but it's true as well that I think we matched our competitors on cornering, at least at times in qualy," Binotto said.
"The trade off between grip-limited and power-limited has been moved this weekend as a test on our side. As simple as that.
"First, we were competitive in qualifying, and now there is something in the race to understand, and we need to understand what's best for the next races in terms of the trade-off."
Follow us on Twitter @Planet_F1 and like our Facebook page.