Ferrari reveal overtaking vulnerability with SF21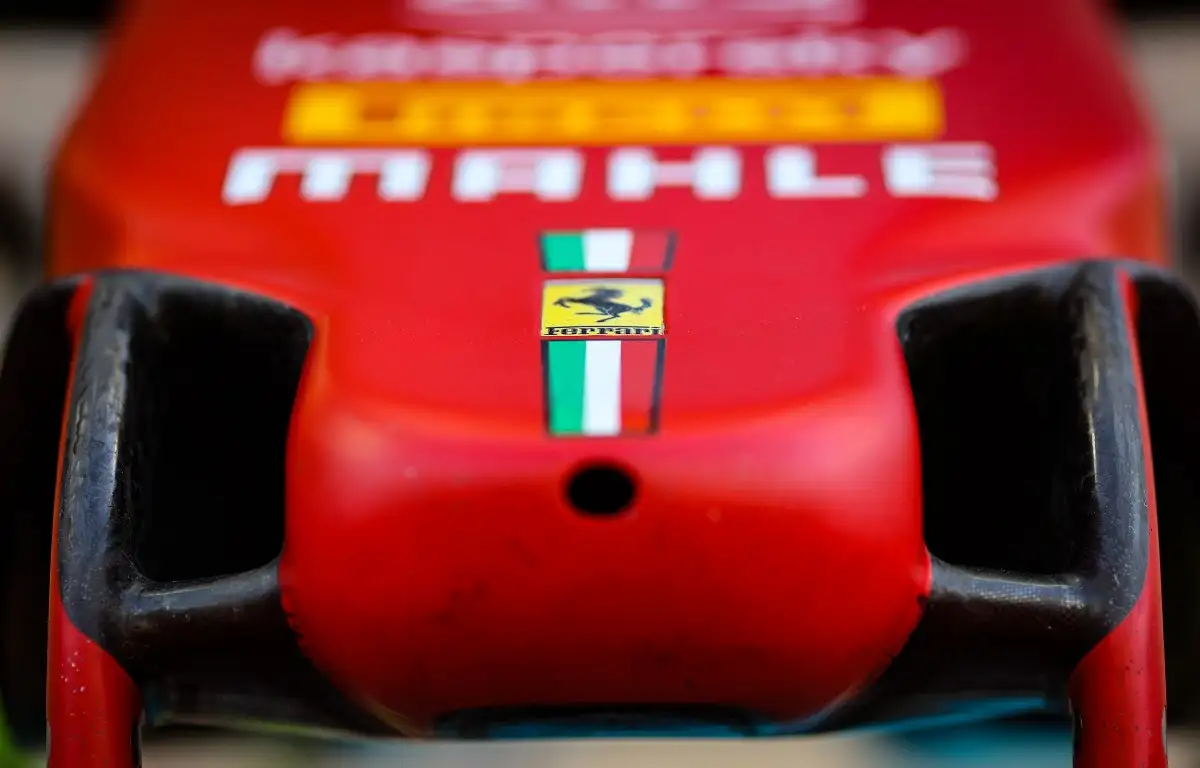 Ferrari racing director Laurent Mekies says their car's vulnerability when being passed "killed the overall performance" at times this season.
Ferrari showed a significant improvement in their performance this year compared to 2020, with some of their power-unit deficit having been recovered this time around.
While the racing director admitted the changes that improved the engine were small and effective rather than a massive overhaul, he reflected upon and was grateful for the benefits it gave.
This came with the caveat of not being able to re-pass cars once they had been overtaken though, and he felt once that happened there was not much chance for either Carlos Sainz or Charles Leclerc to be able to react.
"In absolute terms, there is nothing about the new hybrid system where you could say it was a 'game changer'," said Mekies, quoted by Motorsport-Total.com.
There's just something about these photos which we just love 😍#essereFerrari 🔴 pic.twitter.com/lhjHFih2Uj

— Scuderia Ferrari (@ScuderiaFerrari) December 24, 2021
"But when you reflect on it again, you think 'what if we hadn't had those tenths and hundredths of a second?' It would have moved us back X positions.
"Because the field is so tight, we think it [updated power unit] has been very significant in the second and especially the third part of the season.
"In some situations we were vulnerable to overtaking, which killed the overall performance of the car. Once we were behind, that was it.
"So that little extra helped us to use the car's potential better because we were less vulnerable and could drive freely more often."
Mekies added the team made a "significant step" with their power unit this year and with an engine freeze coming into Formula 1 next season, their 2022 construction will be crucial for how the team will perform in years to come.
Team principal Mattia Binotto admitted there is no "magic wand" that can take the team back to the front over the course of a season, but their racing director is optimistic the goal of matching their competitors in terms of raw power can be achieved.
"The numbers from the dyno already showed us a decent progress," said Mekies. "We knew we weren't going to catch up with the competition, but if you look at how far away we were in 2020 we've significantly reduced the regression.
"That it was not enough was no surprise," Mekies added when discussing how they did not entirely bridge the gap.
"But we saw the steps taken by the competition were perhaps not as big as ours. They were still significant, especially for Mercedes.
"It was important for us to bring the hybrid update before the 2021 season because we knew we had to close the gap. We were able to reduce the gap again with the new hybrid. Is it at zero? No. That will be the goal now."