Ferrari have provided details of the 'soft landing' Formula 1 teams can offer to staff affected by the budget cap being introduced into the sport next year.
With the larger constructors having to reduce costs to a maximum of $145million in 2021, some employees are having to be retrenched to other areas of the respective companies.
But scope has been given to the 'big three' – Mercedes, Ferrari and Red Bull – to redeploy staff over a six-month period from January, thus creating what has been described as a 'soft landing'.
Ferrari team principal Mattia Binotto considers this to be particularly pertinent at a time when the global health pandemic has created financial uncertainty across the world.
Get your hands on the official Ferrari 2020 collection via the Formula 1 store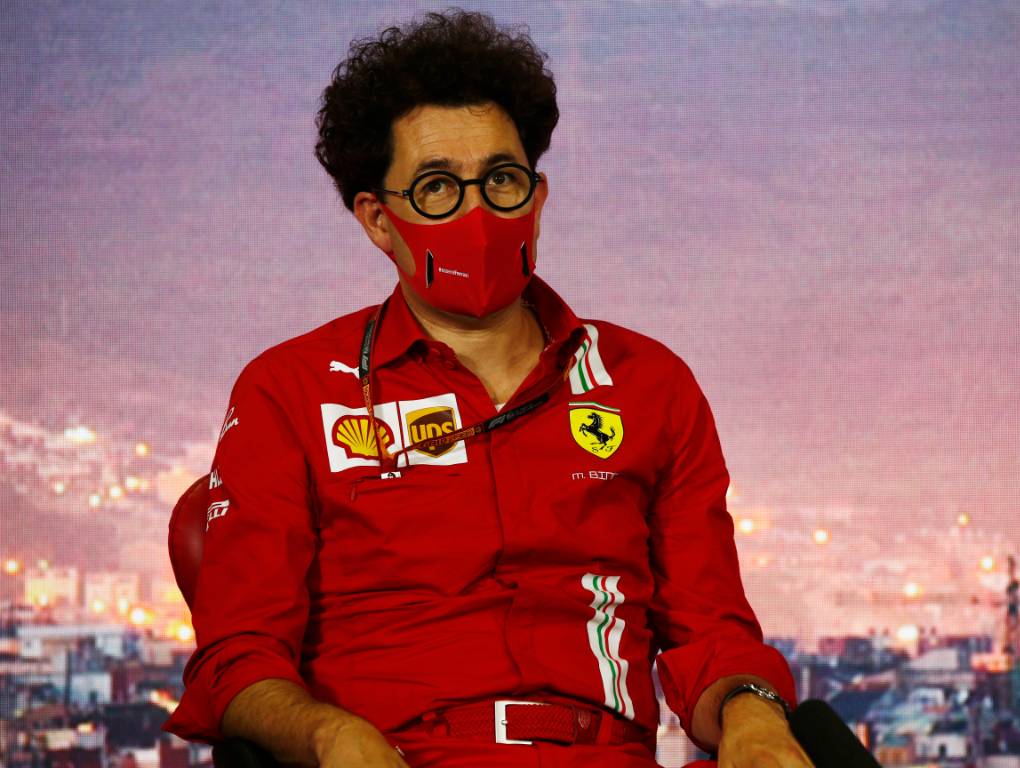 "Obviously as Ferrari, when we have been discussing the reduction on the budget cap, we have been very vocal on the fact that the new number, the new budget cap, would have meant a lot of reduction in terms of team organisations and members," explained Binotto.
"We said we felt a social responsibility very strongly and we felt it was somehow a wrong move towards the people, because it being such a period – pandemic, COVID – people losing their jobs was wrong.
"So what we simply asked was a soft landing – it has been ourselves to ask it and to obtain it – a mechanism where we had time as a company to reallocate people in other jobs within our company.
"Simply, that gave us six months' time – I have to be honest, we asked for a bit more but that was the compromise. We've got six months' time from the end of the year to reallocate people in different jobs."
The budget cap has been brought in to try and pull the teams closer together in terms of performance, although it will not make as big a difference to the pecking order as the new technical regulations are expected to in 2022.
Alfa Romeo team boss Frederic Vasseur said: "Budget reduction will be a big task for the big teams rather than for the small ones.
"With a stable set of rules, we will experience an approximation of performance. But I don't expect us to be ahead of Mercedes or Ferrari from 2022, although it will certainly be easier for us than for the large teams to deal with it."
Follow us on Twitter @Planet_F1 and like our Facebook page