'Ferrari staff are terrified of reprisals for risky decisions'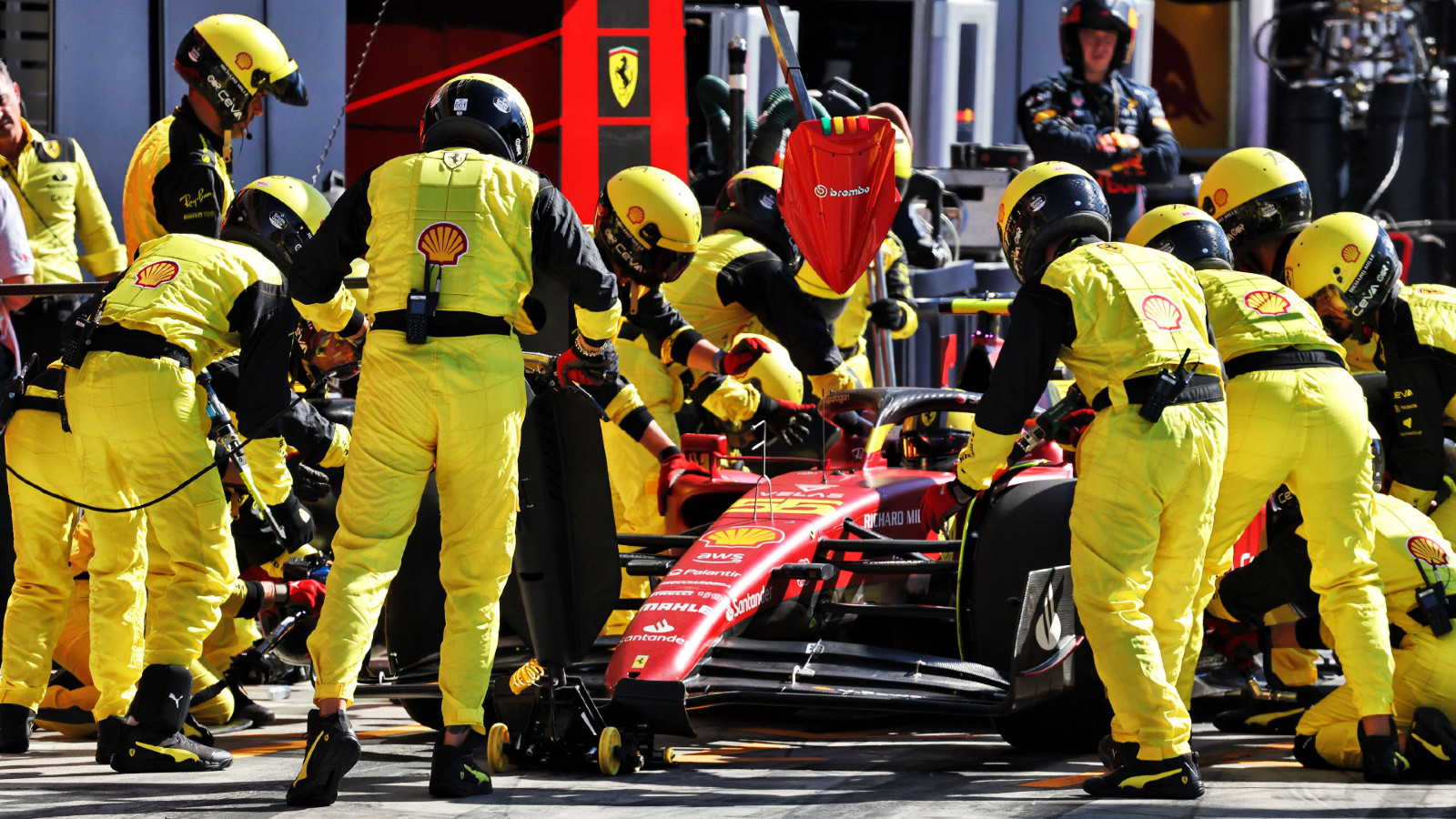 Former McLaren mechanic turned media personality Marc Priestley believes Ferrari staff are paralysed by fear when it comes to decision-making.
With Ferrari's title challenge fading badly during the middle part of the 2022 season after a very strong start to the year, Priestley believes the ingredients are not quite ready for the team to clinch championships.
Ferrari trail Red Bull by 139 points in the Constructors' Championship with six races remaining this year and are looking over their shoulders at the pursuing Mercedes squad – an unthinkable scenario early in the season.
With unreliability, driver mistakes and strategy errors all contributing to Ferrari's decline, Priestley suspects the environment within the squad is not conducive to making bold and risky moves needed to beat teams like Red Bull.
Appearing on the Pit Stop podcast, Priestley, now a seasoned veteran of broadcasting in F1 and Formula E after ending his career as a mechanic, was asked for his opinion on where things have gone so wrong for the Scuderia this season.
"I don't want to say Ferrari have stumbled across a great car because they haven't," Priestley offered.
"They have built a fantastic car, the best car on many occasions this year, but they don't have all the ingredients. They don't have…I suspect and I know this to some extent, a lot of people I know work or have worked at Ferrari, and it feels like the culture isn't right.
"It feels like the team environment isn't conducive to people making decisions on the fly and taking risks. You have to have all of those things.
"You see it in races, you see it when they are a little bit hesitant on the [team] radio. A team like Red Bull or Mercedes, it feels like the people in that team have the freedom to make a decision that might be a little bit out there, a little bit outside the box, might be a risk.
"But everybody's trusted to just make that and if it goes wrong, that's fine, you took the risk. You pay the price, but you learn from the mistake and all that.
"I think at Ferrari, if they take a risk, if anyone's going to take a risky decision, they are terrified of the reprisals that are going to come from that."
Ferrari need to 'learn how to win again'
Despite their longevity and history, Ferrari have not won a title since 2007 when Kimi Raikkonen clinched the championship in Brazil – despite several near misses with Fernando Alonso and Sebastian Vettel over the past decade.
Apparently set to repeat that pattern of missing out this season, Priestley said he now believes in the hypothesis that teams need to 'learn how to win'.
"It just all feels that there's a lack of confidence," he said.
"Ferrari are a big great team with a massive history and they haven't won for a long time. Kimi [Raikkonen] was the last championship winner in 2007 – that's a long time.
"You have to sort of almost learn again to win. I used to think when people said 'your team's got to learn how to win', I always used to think 'what are you talking about? You've just got to do everything right and you'll win!' But it's not that easy.
"You have to learn to get back to winning ways and I think McLaren have suffered the same thing. You need a win or a great result to give you the confidence to then take the next step and to start being a little bit more confident in your decision-making. It's those little incrementals boosting confidence that breed winning, and I think they have been missing that for a long time."
Ferrari sporting director Laurent Mekies recently spoke about the atmosphere within the Scuderia, revealing the team are "completely united" as they are accepting the setbacks of 2022 "with a smile".
Discuss and share all things Ferrari with PlanetF1's official Facebook group chat. Join here!