Ferrari '99% sure' they will be struggling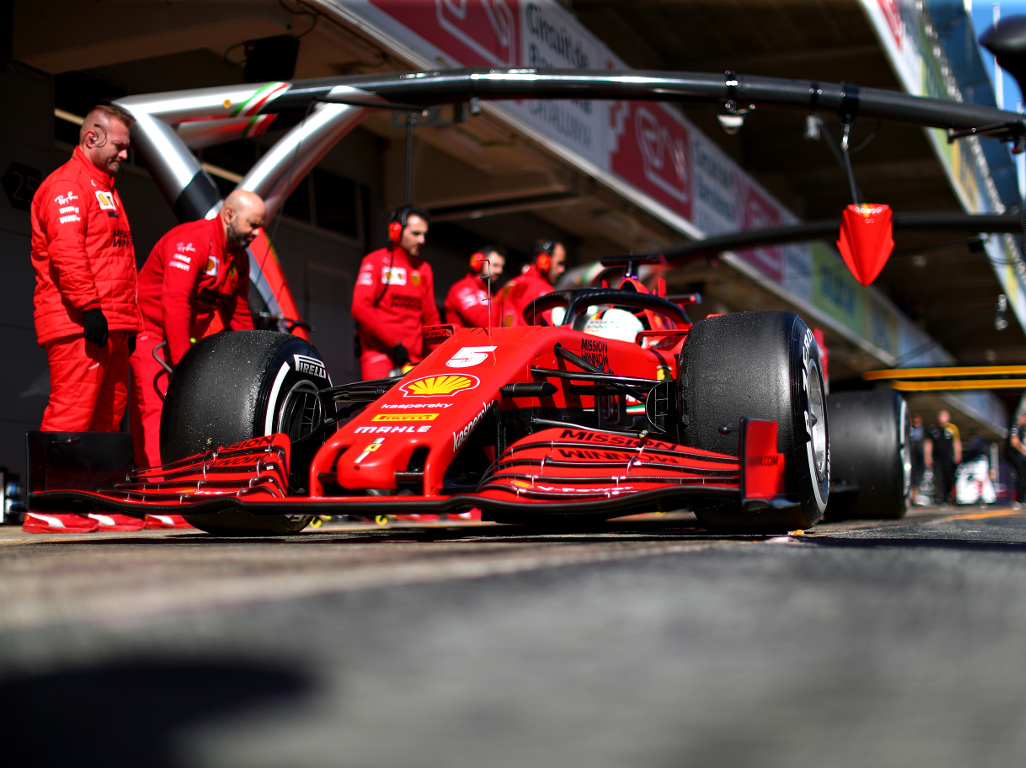 Charles Leclerc says Ferrari are "99% sure" that their performance will be down on the start of last season due to various factors.
Although Mercedes secured a record sixth consecutive Drivers' and Constructors' Championship double last year, Ferrari were able to score three race wins and could have done even better with sharper race management.
But this year the Scuderia by their own admission are struggling and looked off the pace during pre-season testing.
And Ferrari have told The Race that the same SF1000 spec that they used in testing will be also used at the season-opening Austrian Grand Prix because of the need for a "significant change of direction in terms of development, especially on the aerodynamic front".
And Leclerc says that has left the team "99% sure" that they will be struggling.
"I think it's going to be a very challenging season for us, it's definitely not going to be easy," he said.
"We still have this question mark and we still need to wait for qualifying to be absolutely sure of what we say, even though we are 99% sure that we'll be struggling more than last year."
Celebrate the return of F1 with 25% off annual F1 TV subscriptions! Click here to subscribe
Vettel feels it's important that Ferrari get answers now with an upgrade planned for the Hungarian Grand Prix later this month, and he also said that Ferrari have been running on a "tight schedule" back at the factory.
"The last couple of months have been quite disruptive for everyone in terms of how much time they had probably to prepare," he said.
"Everyone in the factory is flat out trying to get everything that we can to the track as soon as possible.
"At the moment it looks like we get an upgrade for Hungary and not for here.
"So it will be interesting to see where we are, to get an answer on that and then we have to take it from there.
"At this stage also it's unknown how long this season will be, I think we have eight races scheduled. Whether we will have these eight races, whether there will be more, how many more.
"So a lot of things that are unknown. No matter, we try to do our best and get everything on the car as soon as we can, which has always been the case.
"We didn't make it in time for here but Hungary is only two weeks away.
"We have been on a very tight schedule since the factory was able to restart again."
Follow us on Twitter @Planet_F1 and like our Facebook page.