Ferrari 'sure' Mercedes still in the Bahrain GP hunt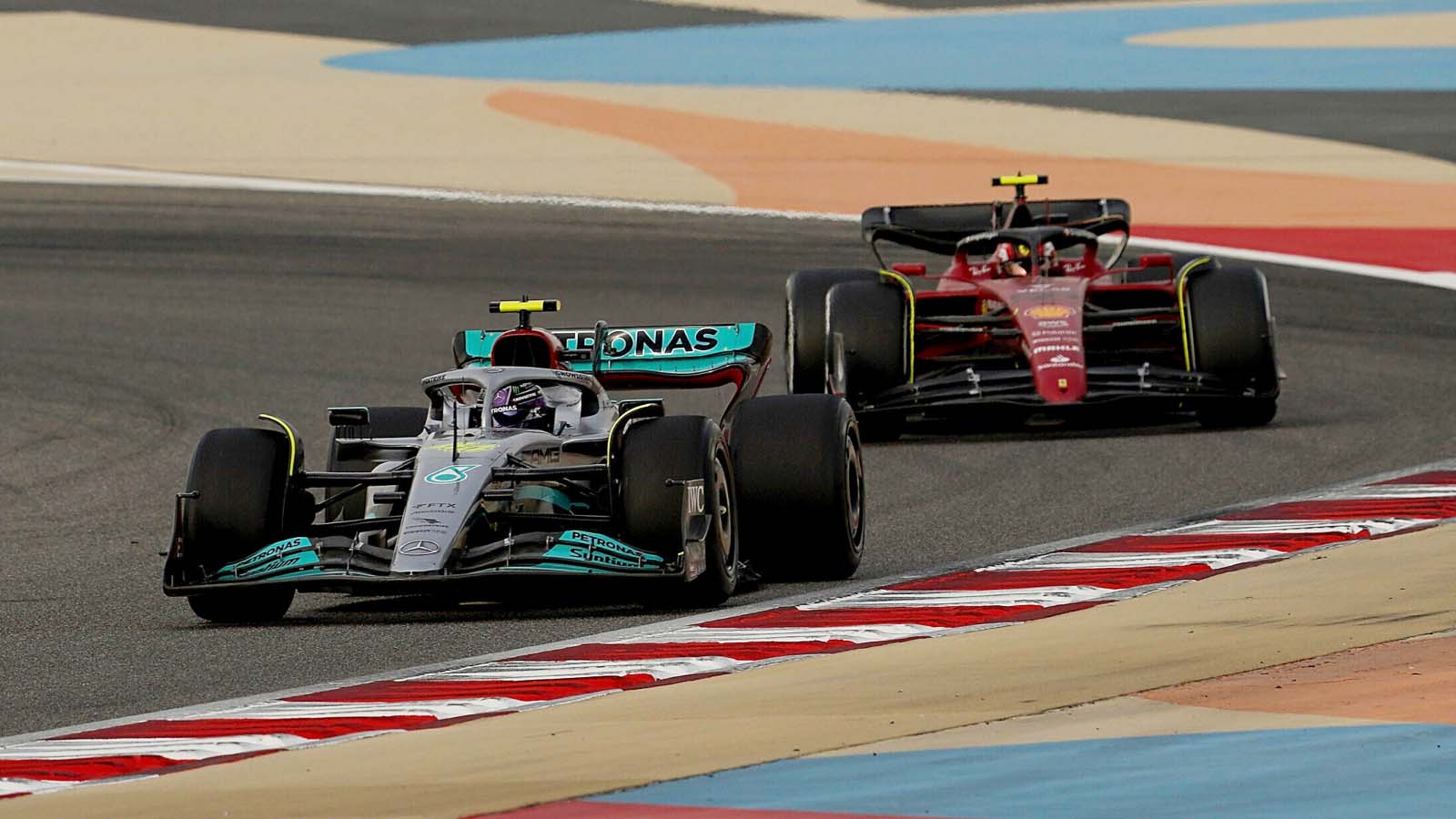 Ferrari team principal Mattia Binotto feels Mercedes are "very close" to front-running pace, despite their troubles in Friday practice in Bahrain.
Both George Russell and Lewis Hamilton admit the W13 is presenting issues that may not be fixable overnight heading into qualifying, with Hamilton adding the team are facing "much bigger problems" to overcome than in previous years.
But even with the worries about their pace – Russell going as far as to say Alfa Romeo and AlphaTauri could match Mercedes this weekend – the Ferrari boss is not writing them off.
"I'm sure about that," Binotto told Sky Italia when asked if Mercedes can still challenge. "I believe Red Bull today did not push at the maximum, as us and Mercedes.
It's time for @carlossainz55's feelings after #FP2 👊#essereFerrari🔴 #BahrainGP pic.twitter.com/dPxTqlwWIG

— Scuderia Ferrari (@ScuderiaFerrari) March 18, 2022
"It's right to preserve the engine on Friday. It's a reliability matter, the season is long and the engine must be managed for more races. So today we pushed, but not at the maximum."
Ferrari have made it clear their power unit was a priority for them heading into the new season, with an engine freeze taking hold this year until the end of the current engine formula in 2025 – making their current creation even more important than usual.
Binotto said the F1-75's power unit still has more power to come on Saturday and Sunday, and is pleased with what his team has managed to build.
"For sure it made a step forward compared to last year," he said. "We have to wait for qualifying tomorrow when everyone will push at the limit.
"So today's indications are not a final result yet. But it's a good sign, then in qualifying we will all unleash full power and we will see where we will be.
"The testing showed we could be fast, as well as they showed Red Bull were fast too, maybe even more than us.
"They also showed Mercedes were very close and I believe these first sessions confirmed this trend."
Optimism has been growing around the Scuderia in pre-season, having looked on the pace and consistent from the outset, prompting drivers Charles Leclerc and Carlos Sainz to admit they would not be happy with a second-place finish at the weekend.
This was backed up by their team principal, who feels the high hopes are not unfounded at the team.
"We always have to aim for the top, victory included," Binotto said. "Then I believe we have to stay with our foot on the ground because the competition is very strong.
"It will be so for all the season and this weekend too. From the drivers' side it's right to be excited, to believe we can win, but we don't have to commit the sin of too much desire to do and get disillusioned."
Additional reporting by Luca Brambilla
Ferrari duo downplay hype but are 'ready' to win
Carlos Sainz and Charles Leclerc are trying to downplay the hype surrounding Ferrari.