Ferrari 'sure' their Monza pain won't be repeated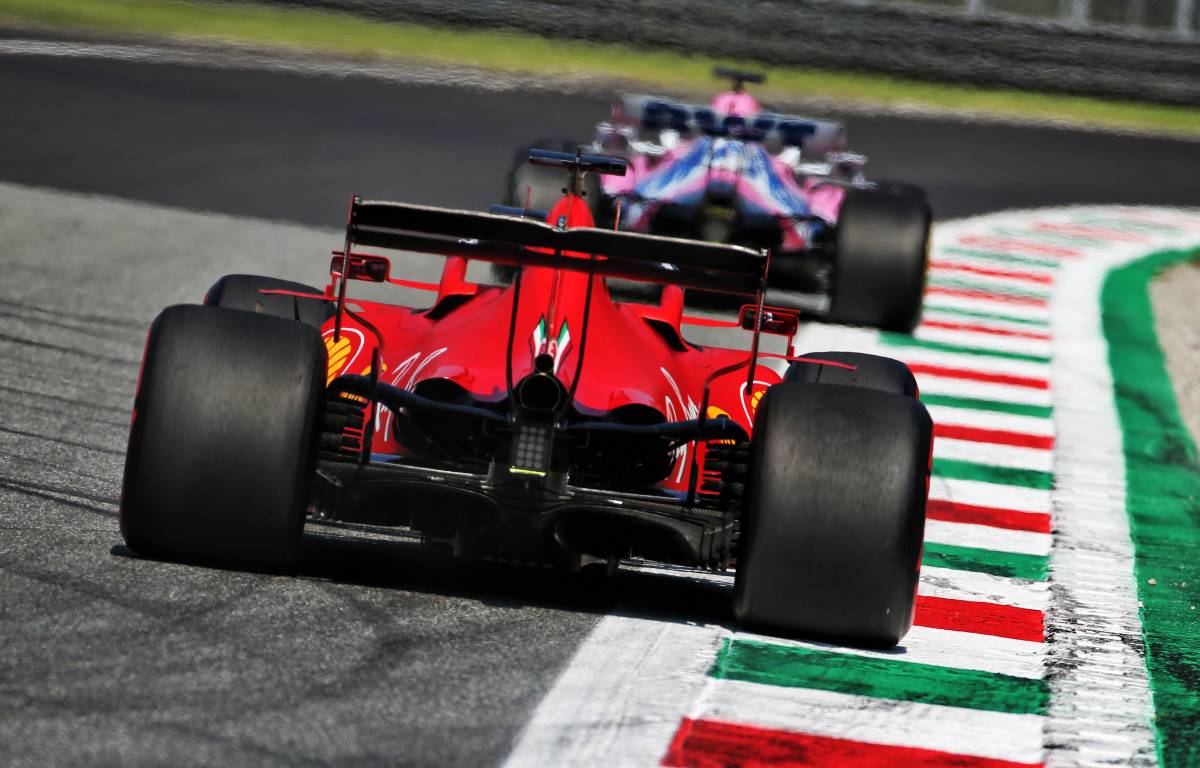 Ferrari are aware that, unfortunately for them, Monza is less than ideal for their car – but they are confident of faring better than last year.
Frankly, the Scuderia could hardly do any worse than in last year's Italian Grand Prix, which saw them hit the lowest point of a dismal 2020 campaign.
With their engine struggling compared to the Mercedes and Honda, Charles Leclerc and Sebastian Vettel started the race 13th and 17th respectively.
Then things got even worse as Vettel's brakes overheated on lap seven and he was forced to retire, smashing through the polystyrene marker boards at the first chicane, while Leclerc also made a spectacular exit as he crashed out at the Parabolica just before the halfway mark.
The only positive was that no Tifosi were there to see it, the race having been staged behind closed doors due to the pandemic.
Leclerc has already said Monza will be "quite difficult" for Ferrari because they have been more effective this season on circuits where a power advantage is less critical, saying: "With those long straights I don't expect to be so strong there."
Kit yourself out in Ferrari colours via the official Formula 1 store
Racing at home, but make it ✨ retro ✨#essereFerrari 🔴 #ItalianGP pic.twitter.com/ONmyvBpWvJ

— Scuderia Ferrari (@ScuderiaFerrari) September 8, 2021
His team boss, Mattia Binotto, agrees – but is hoping the 50% capacity crowd permitted to attend the 'Temple of Speed' will witness a much better outcome than 12 months ago.
"We know Monza will not be easy for us, there's always an engine disadvantage we will pay on the straights," Binotto told Sky Italia.
"But I think we can get ready well, [with] the aerodynamic package we have, also with efficiency on the straights, we will do for sure better than last year.
"Then it's a track where you have to know how to attack the kerbs, there are important braking zones. I wouldn't take it for granted. So now we go to Monza absolutely with the desire to do well."
Binotto also provided an update on Ferrari's progress with their all-new car for next season, when F1's big regulation changes are introduced.
"For 2022, at Maranello they are working day and night," said Binotto. "I have to say they are working well, so the progress I see makes me, I don't say confident, but for sure the team right now has a good development and integration dynamic between the departments. So there is positivity on the project.
"Then we know it's a relative competition, we don't know what the others are doing. There are cars today that are stronger than us, which means they have a better basis, at least as a team, to count on.
"But we said more than once that 2022 represents an opportunity – we are trying to take it as much as possible."
Additional reporting by Luca Brambilla
Planet F1 verdict
Monza GP Preview
A quick preview for this weekend's Monza GP.