Ferrari found themselves trailing Red Bull in the "very slow" corners of Miami, so the search for answers is underway.
During the early rounds of the 2022 campaign, Red Bull has enjoyed an advantage over Ferrari in terms of straight-line performance, with Ferrari choosing a higher-downforce approach to perform in the medium and slow-speed corners.
The Miami track then gave teams a "very slow" corner category around the criticised Turn 14/15 chicane.
However, Ferrari found that Red Bull's Max Verstappen was actually excelling through that chicane and upon exit, yet Red Bull had not sacrificed their straight-line speed advantage.
So, Ferrari principal Mattia Binotto said his team are now investigating why that was the case.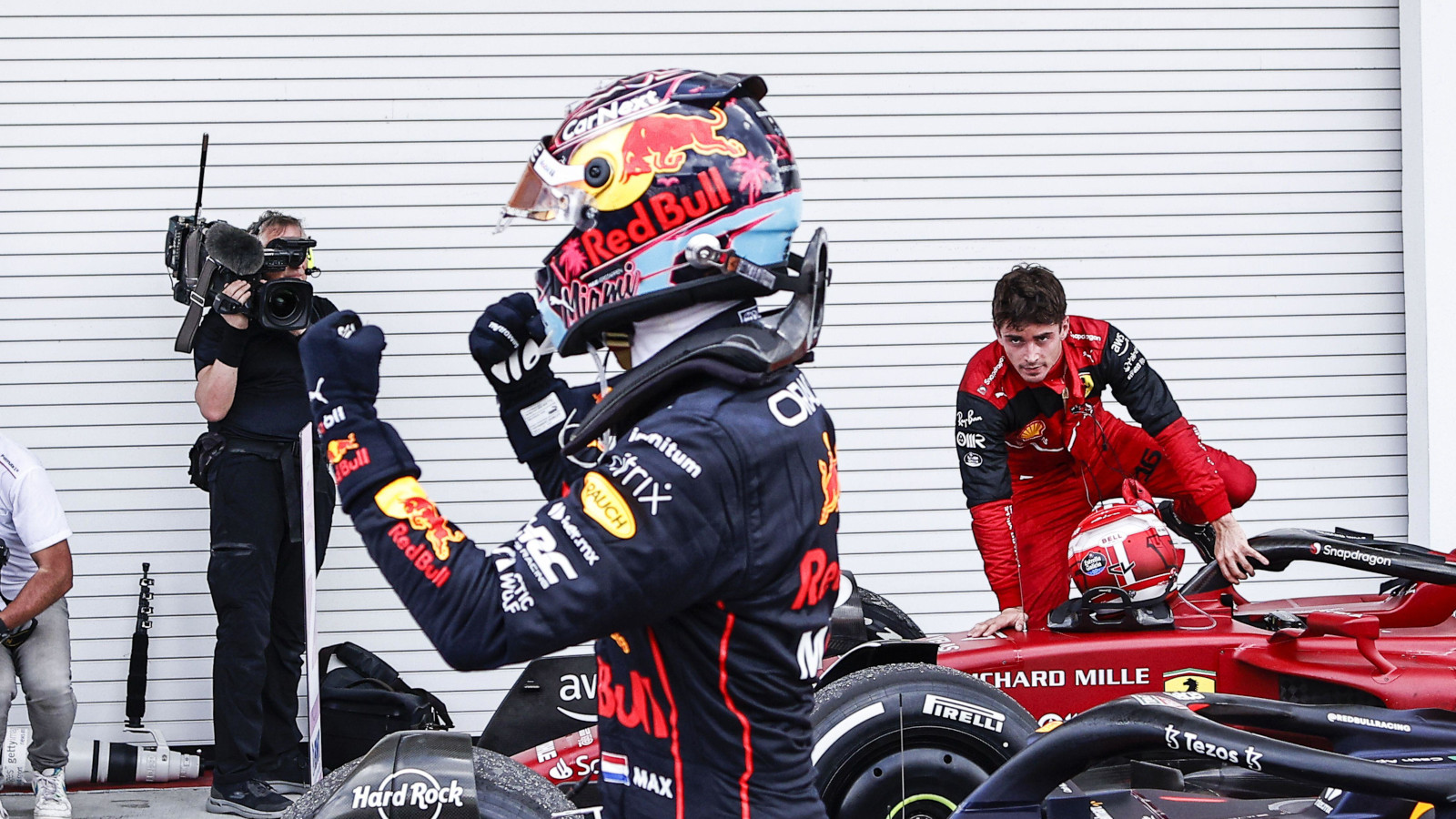 "We are running a bit more downforce in terms of wing configurations: lacking speed on the straights but normally gaining a bit more on the corners," said Binotto, quoted by Motorsport.com.
"I think [in Miami] it has been the case [of being faster] in the corners 5/6/7, but maybe it has not been the case in the very slow ones – after 11/12/13.
"I think Red Bull has been very good in that respect. They are very good on the medium tyres, to be as fast as us at least in the very slow speed corners. And the reason why, it's something that we need to assess and understand."
On the subject of those medium tyres, Leclerc post-race urged Ferrari to investigate why they are struggling to preserve the softer compounds compared to Red Bull in race trim.
Leclerc claimed pole for the inaugural Miami Grand Prix, retaining the lead at the start, but soon began suffering with graining on his front-right medium tyre, allowing Verstappen to close in and overtake on Lap 9, the Dutchman ultimately going on to claim victory.
This is not the first time that Ferrari has encountered such issues, with a similar situation occurring at Imola during sprint qualifying.
"Especially on the softer compounds, on the medium and soft, it seems that it's been already two races that in terms of race pace, they seem to be a bit stronger and managing those tyres better," Leclerc told reporters in Miami.
"In qualifying, we always managed to put those tyres in the right window, which helps us. But on the on the long runs, we struggle a bit more compared to them."