Verstappen admits he underestimated Ferrari in Austria
Max Verstappen always expected Ferrari to offer stern competition during the Austrian Grand Prix – but not quite to the level they produced.
Verstappen had comfortably taken sprint qualifying victory at the Red Bull Ring, which meant he was favourite to reach the chequered flag first once more in the grand prix.
His quest started well as he kept the lead at the start, but his early advantage was soon whittled away as the Ferrari F1-75 was established as superior to the Red Bull RB18 on the day.
Verstappen was powerless to stop eventual winner Charles Leclerc and was increasingly coming under pressure from Carlos Sainz, a latest Ferrari power unit failure then relieving Verstappen of that pressure.
By virtue of his P2 finish, Verstappen's lead in the Drivers' Championship remains a healthy one, the Dutchman 38 points ahead of Leclerc.
However, Leclerc is seemingly now right back in the conversation given the pace he displayed in the Ferrari, with even Verstappen a little taken aback.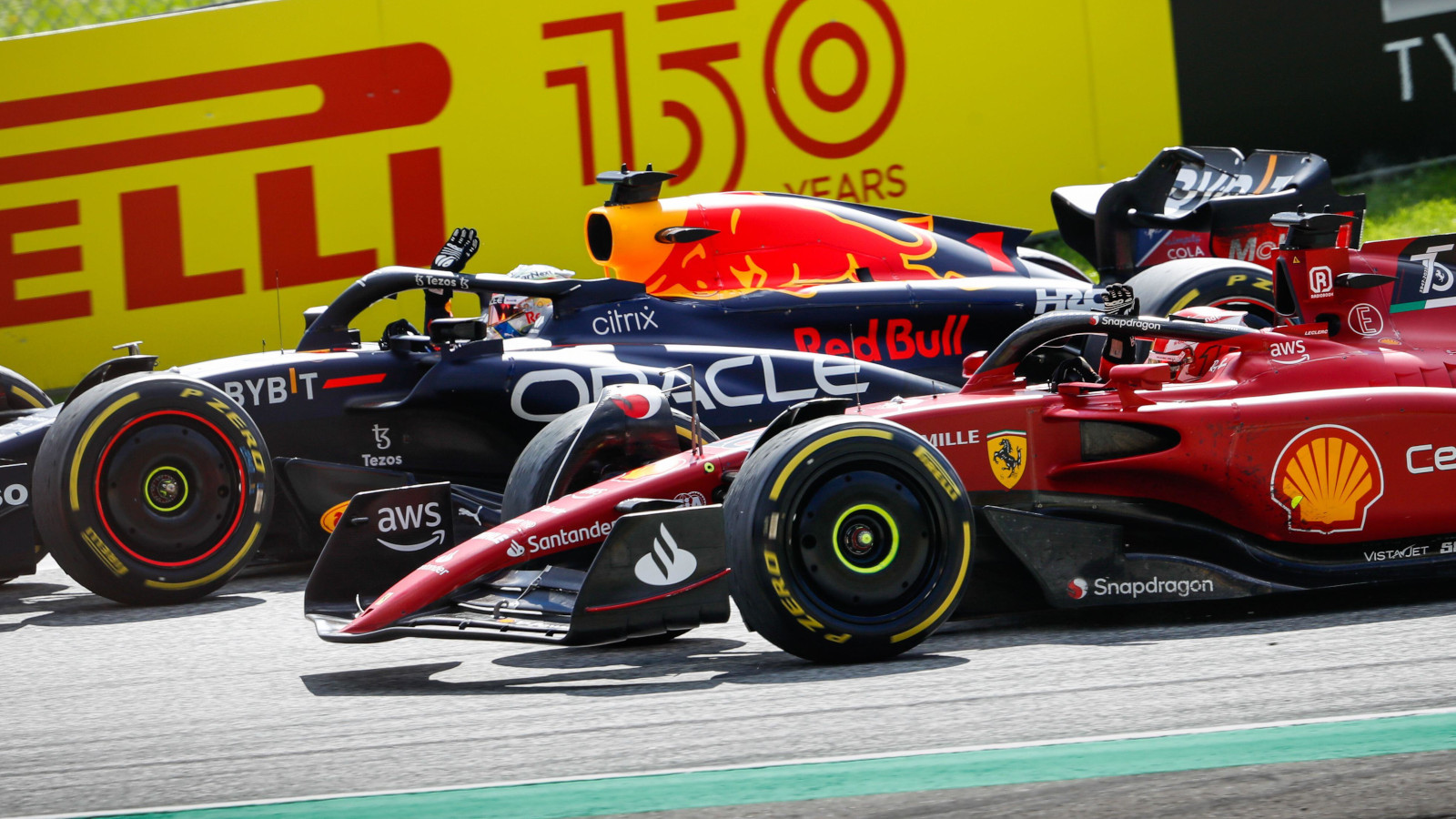 "I expected them to be strong, I just didn't expect them to be this good," Verstappen admitted to reporters post-race. "And I think we were just a bit down on what we expected."
Tyre wear proved a major handicap for Verstappen during the race, with Red Bull's motorsport advisor Helmut Marko at a loss as to what had been the cause of that.
A report has suggested the RB18 is now around 10kgs overweight, which would hold an obvious link to the increased tyre wear.
Verstappen admitted the race had proved to be more difficult than he anticipated, pointing in particular to these tyre troubles.
"It was a bit more difficult than I expected it to be," he said. "Basically, on any tyre I was just struggling a lot for pace after a few laps, just a lot of deg.
"It's something I can't really explain right now, why it was so high, because I think normally we are quite okay on the tyres. I expected it to be tough but I didn't expect it to be like this.
"So it's just something we need to analyse and understand why this happened."
Still, to lose only five points across the weekend to Leclerc in what could be considered an "off day" for Red Bull, Verstappen felt that was far from the worst-case scenario.
"Even on a bad day, let's say an off day, to only lose five points over the whole weekend is I think still good," he claimed.
Highlights from the Austrian Grand Prix
Charles Leclerc took his first win in eight races, and Ferrari definitely needed it.