'Ferrari team orders humiliated Leclerc'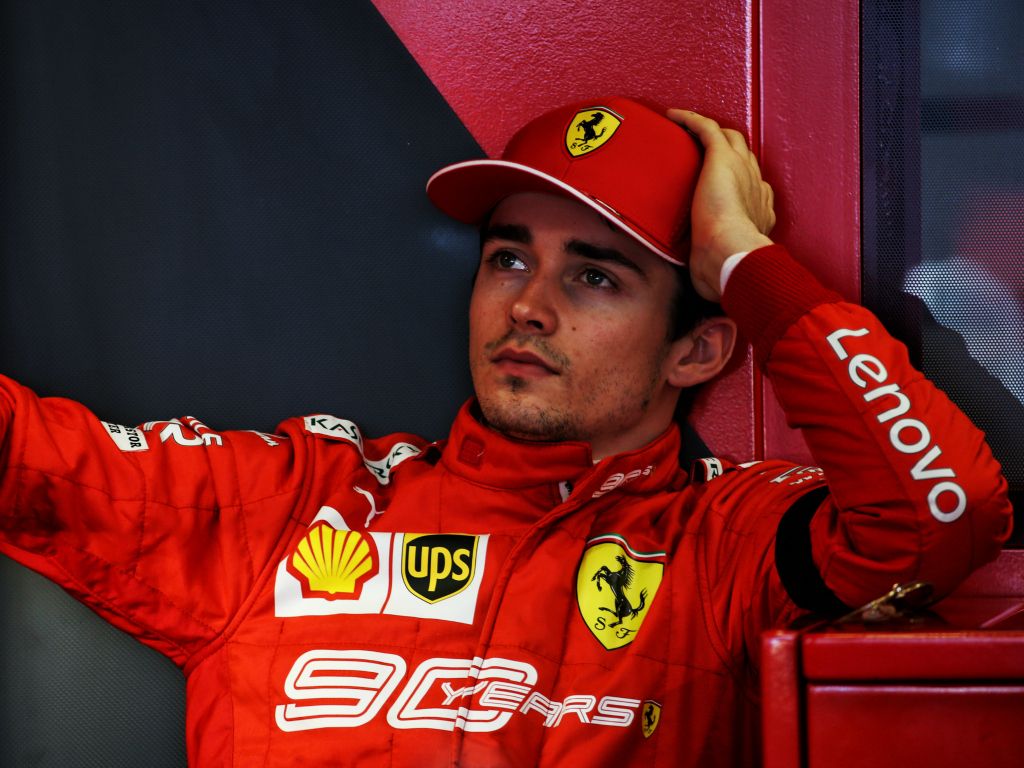 Former F1 driver turned commentator Martin Brundle has warned Ferrari they risk harming Charles Leclerc's "credibility" if they continue to consign him to a number two role.
Ferrari once again courted controversy when, in China, they used team orders to put Sebastian Vettel ahead of Charles Leclerc out on track.
While the Scuderia's bosses insist they made the right call, those looking in from the outside reckon they lost a 3-4 result on the day.
Although Vettel was given free air by the swap, he was not able to chase down the Mercedes drivers while Leclerc fell to fifth, undercut by Max Verstappen.
Giving his thoughts on the matter, Brundle wrote in his Sky Sports column: "A general perception was that Vettel and his set up was the faster Ferrari in Shanghai, and so when he ended up in the slipstream of Leclerc in the sister car, with the Mercs pulling away up front, the team had to do something about it.
"They ordered Leclerc to let him through which of course is humiliating and frustrating for the young Monegasque, and especially galling after car reliability robbed him of a glorious victory two weeks earlier.
"They mustn't harm his credibility and paint him as a support act, that's damaging psychologically and reputation wise, and isn't easy to reverse.
"If you were tuned into my commentary you'd know that I'd already suggested this may happen and I'd have done the same thing from how it all appeared. But, once past, Vettel didn't have any more pace and proceeded to regularly lock his tyres up under braking.
"That's when it became clear that the Ferraris were staying in touch with each other only through the DRS rear wing available to the following car, and the switch only served to put Leclerc towards the clutches of the watching Max Verstappen."
Shanghai wasn't the first time this season that Ferrari have turned to team orders, using them in Australia and again in Bahrain.
On all three occasions they favoured Vettel.
However, Brundle says it won't solve Ferrari's problems as Leclerc is on a par with his championship-winning team-mate.
He added: "Ferrari have been remarkably open and frank about how they will handle team orders this season, with a bias towards the more experienced Vettel if required.
"This was presumably to avoid some of the mistakes and dramas in recent years which created significant criticism and pressure.
"But it won't defuse or solve the problem because Leclerc is every bit the match for Vettel and he's his own man despite his tender years."