Ferrari to address qualy procedures in Canada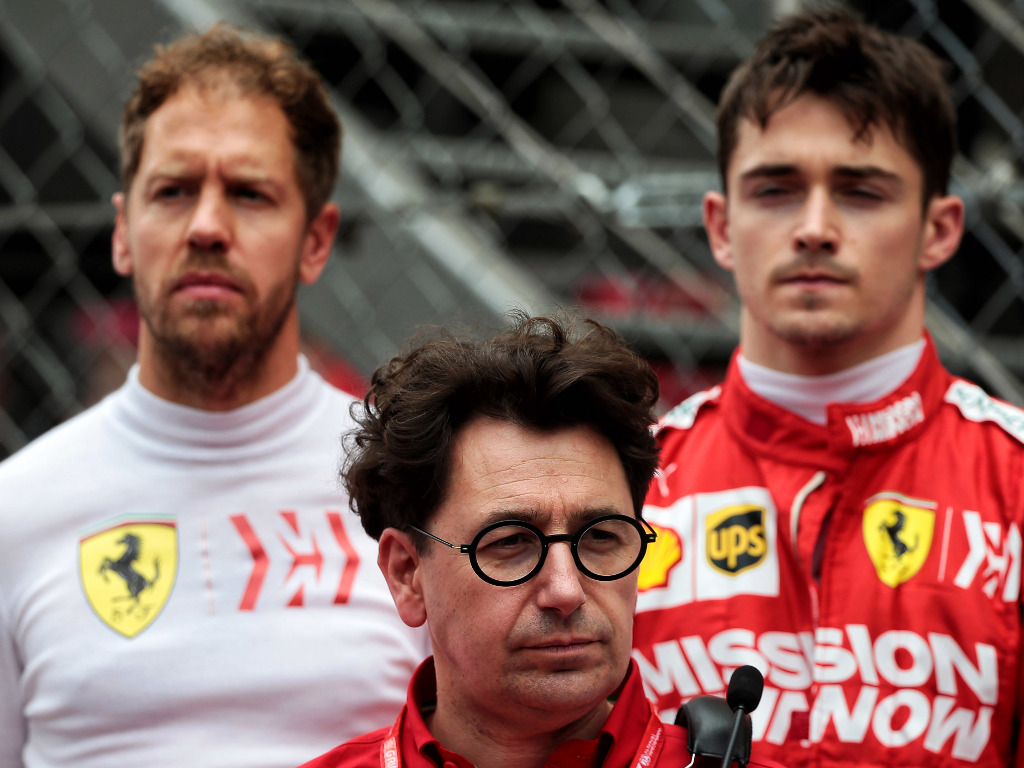 Ferrari "will address" their qualifying procedures at the next race, the Canadian GP, after Charles Leclerc sat in the pits while he dropped down the timesheet and out in Q1 in Monaco.
The Monégasque driver had a wretched weekend at his home grand prix as he qualified down in 16th place.
Although Leclerc showed great pace in FP3, topping the final practice session, he was sitting in the pits for the final few minutes in Q1 despite being outside the top ten.
And with other drivers still on track, including his own team-mate Sebastian Vettel, Leclerc began to fall down the order.
He was eventually pushed out of qualifying by Vettel going P1.
Team boss Mattia Binotto acknowledged that the blame belonged with Ferrari's strategists as they miscalculated the cut-off time.
He says procedures will be improved before the next race, the Canadian GP.
"I think we've got the right people and the right procedures but we need to improve let me say our tools," said Binotto.
"We are open to new opportunities of looking at what we did and how we may do it differently in the future.
"It is something we will address from the next race onwards, no doubt."
Binotto acknowledge that in future Monaco races, Ferrari will also need to adjust what they believe should be the cut-off time.
"Certainly what happened was the margin we applied was not sufficient.
"There are two reasons – the first is the track improvement has been very significant by the end of Q1.
"The second is that probably our margin did not considering enough variability due to drivers' maybe confidence by driving through Monaco.
"Certainly in Monaco, that margin needs to be increased in future."
Follow us on Twitter @Planet_F1 and like our Facebook page.