Ferrari to clarify 'internal rules' after driver clash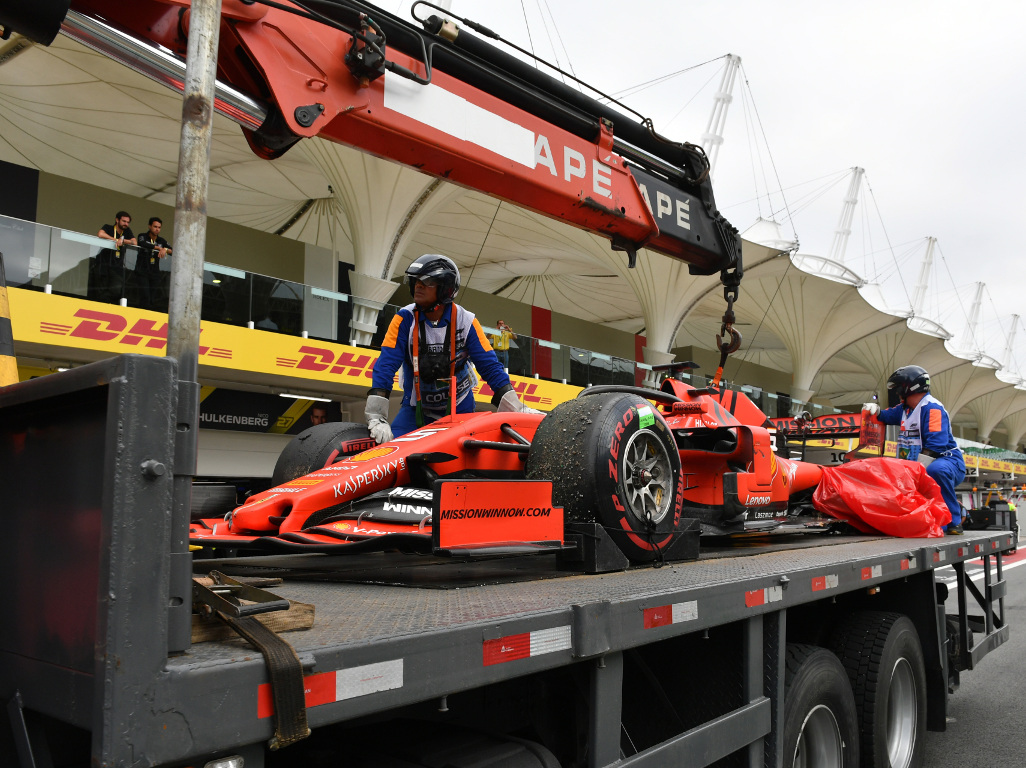 Conceding that his drivers' crash in Brazil won't "help" their relationship, Mattia Binotto says it at least gives Ferrari grounds to clarify "internal rules" ahead of 2020.
With just two races remaining on the 2019 calendar and second place in the Constructors' Championship wrapped up, Ferrari gave Sebastian Vettel and Charles Leclerc permission to race freely at the Brazilian Grand Prix.
That didn't go to plan.
Leclerc attacked Vettel for fourth place in the closing stages of the grand prix with the German fighting back, leading to contact between the team-mates.
Both suffered race-ending punctures.
"We let them fight freely because we had already secured second place in the Constructors' Championship so they could fight for their own position in the Drivers'," Binotto explained to Auto Motor und Sport.
"But to fight freely does not mean do stupid things.
"It's not about putting the blame on one of the drivers.
"But it is important that everyone admits when they have made a mistake. Only then you can develop further.
"Now we have to find out exactly what happened. That's what we do calmly."
This is not the first time this season that the Ferrari team-mates have clashed with neither willing to play second fiddle.
Binotto says Ferrari will now lay down the rules with an eye to keeping things clean in 2020.
"After Monza, we had a talk," Binotto said. "From my point of view, the drivers had a good relationship lately. But the race now certainly didn't help in this respect."
"At least this gives us the opportunity to clarify the internal rules again before the upcoming season so that this doesn't happen again in the future. This can not happen again."
Follow us on Twitter @Planet_F1 and like our Facebook page.