'Transparency' urged after Ferrari tyre test controversy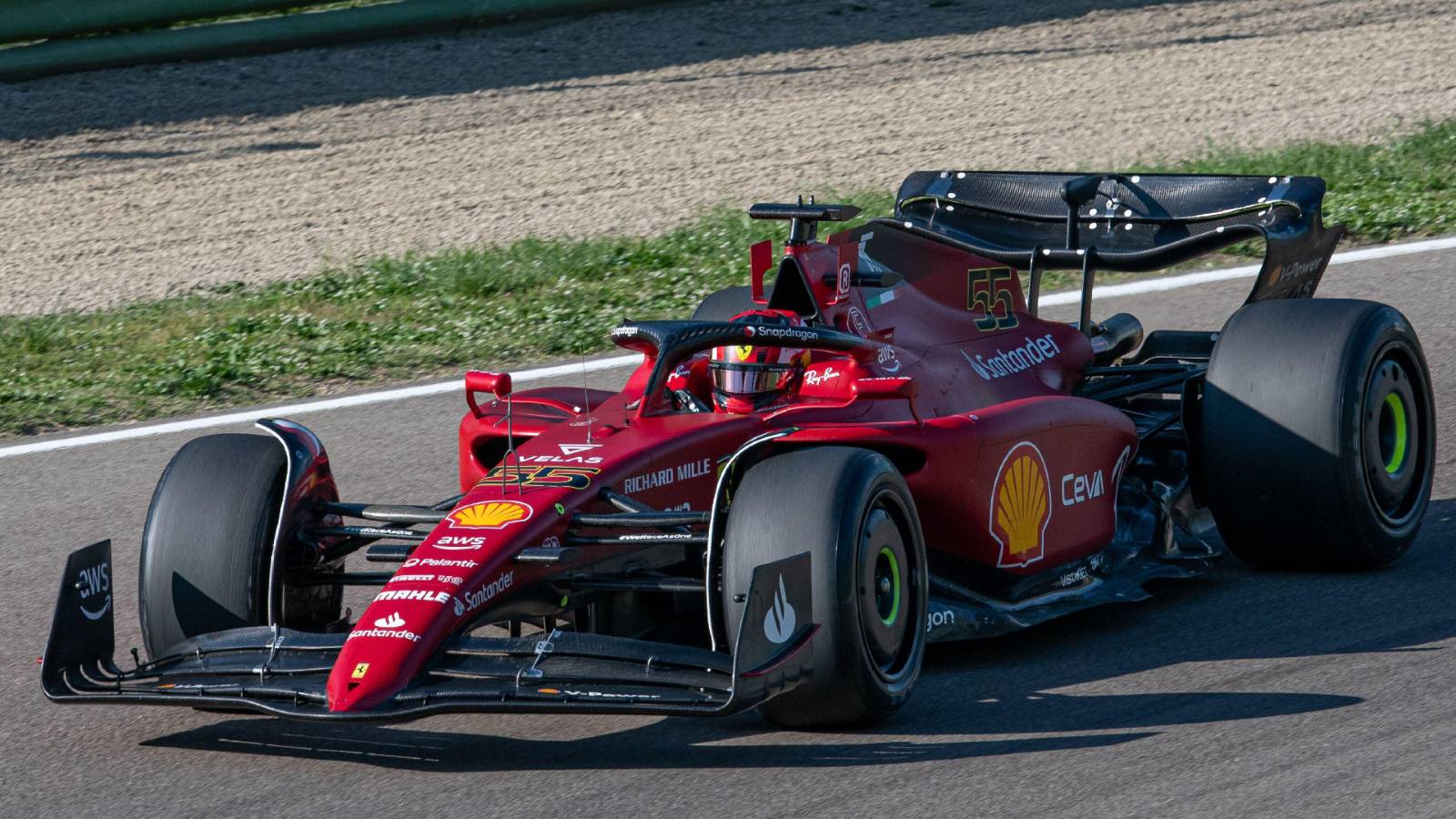 McLaren and Alpine have both urged "transparency" from the FIA over rulings such as the Ferrari floor controversy at their Pirelli tyre test.
It emerged on the opening day of the Miami Grand Prix weekend that Ferrari had been cleared of any breach of the regulations during their part in the recent tyre test at Imola.
Joining Alpine, AlphaTauri and Alfa Romeo in testing prototypes of the tyres Pirelli have created for use in the 2023 season, Ferrari changed the floor of the car, driven by Charles Leclerc and Carlos Sainz respectively, in between the morning and afternoon sessions.
Doing that without any good reason would have been a breach of the rule that states: "Cars at these tests must only use components of a specification that have been used in at least one race or TCC [testing of current cars] during the current championship year. These cars must fully comply with the provisions of the Technical Regulations.
"No test parts, component changes or set-up changes will be permitted which give any sort of information to the competitor that is unrelated to the tyre test.
"Mechanical set-up changes, driver control changes and component changes are permitted if agreed in advance with the tyre supplier that they are necessary for the correct evaluation of the tyres or to complete the tyre test."
Reports suggested Ferrari had changed the floor of the car, but only because it had been damaged and therefore they were cleared of any wrongdoing.
No explanation has been forthcoming from the FIA – and McLaren CEO Zak Brown wants more clarity regarding such matters.
"I think what's important is having total trust in the FIA to police the sport, whether it's at a test or a race weekend," said Brown, quoted by Motorsport.com. "But then we also need total transparency.
"It's been suggested, or so I've heard, that maybe it was an older floor. Maybe that was the case. But I think what's important is if that's the case, demonstrate that to the teams – just give us confidence it's been policed appropriately in total transparency.
"We've had in the past, not long ago, an engine violation a few years back, and then there was a significant fine. We don't know how much and we also don't know exactly what was done.
"I think in today's day and age, total transparency will help the sport understand what happened, why it happened and what's been done about it."
Brown's opposite number at Alpine, Laurent Rossi, concurred and said: "I wouldn't point a finger because I don't know the details, so that wouldn't be fair. But at the end of the day, what we need is transparency.
"We need to know if there was something wrong or not and if there is, what is the outcome? The most important is that we don't need a veil."
Mercedes team principal Toto Wolff added: "The FIA just need to be on top of these things. It can't be that any team runs a component in an environment it shouldn't be doing. And I guess if the FIA was not 100% on it, I'm sure they will be now."
Red Bull's Christian Horner said: "What we certainly want to avoid is because these cars are so immature – it's still very early in their development stage – that tyre tests don't turn into aerodynamic or performance development tests. That's not the purpose of those tests."
Red Bull and Ferrari continue the battle in Miami
Ferrari and Red Bull will be going to battle once again this weekend in Miami.