Ferrari hope to have updates a week early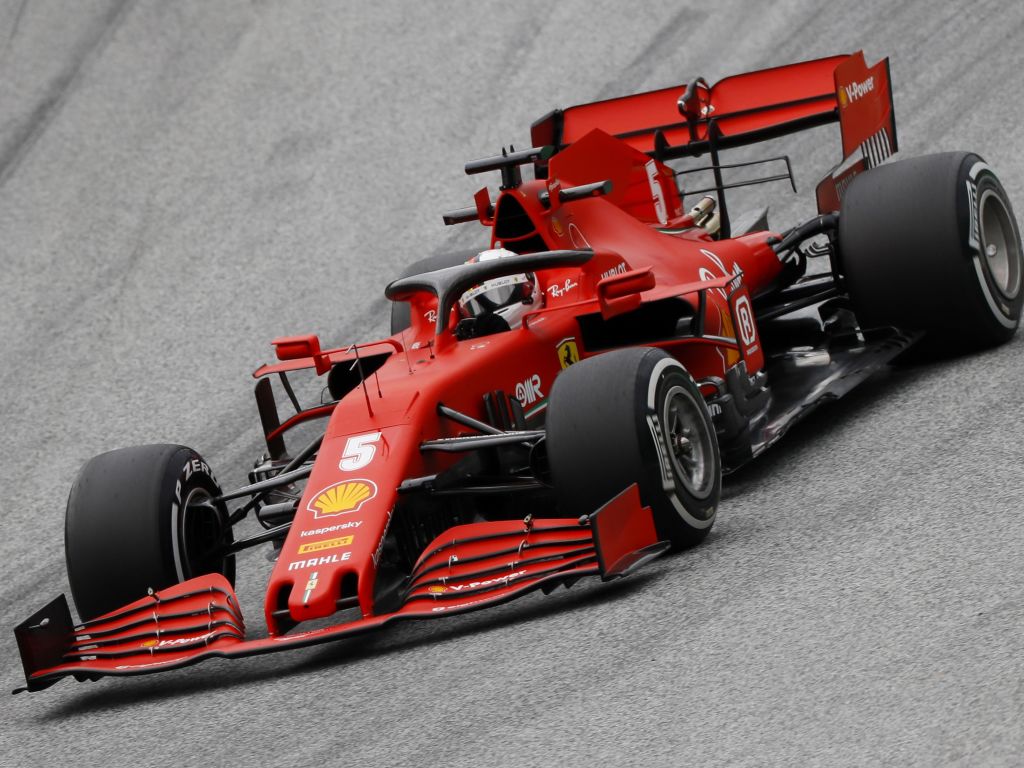 Ferrari are aiming to bring forward some of their aerodynamic upgrades by a week to the Styrian Grand Prix after struggling for pace in Austria's F1 season-opener.
After qualifying seventh and 11th for the Austrian Grand Prix, Charles Leclerc and Sebastian Vettel finished second and 10th respectively but for much of the race they were unable to produce anything like the pace of their Mercedes and Red Bull rivals.
Aero updates were planned for the Hungarian Grand Prix on July 19. However, as reported by Autosport, the Ferrari team have now revealed those changes could be on the cars for race two of the 2020 season which also takes place at the Red Bull Ring in Spielberg.
A statement from Ferrari on Monday said development work at Maranello was taking place "in the hope of bringing forward to next weekend the introduction of the aerodynamic package scheduled for the Hungarian Grand Prix – or, at least, some of its components."
Although Ferrari admitted the upgrades are unlikely to erase all of their deficit to Mercedes, who won the Austrian Grand Prix via Valtteri Bottas, they said it was hoped the modifications "could allow the team to move up the order".
In addition, bringing new parts for the Styrian Grand Prix would have added value as it would allow a direct comparison with the performance of the cars the previous weekend.
For what proved to be the 2020 curtain-raiser, Ferrari dialled their cars back to the same specification as was used for pre-season testing in Barcelona. During those tests, aerodynamic flaws emerged that required a major overhaul – one which was originally intended to be unleashed in Hungary.
Ferrari CEO Louis Camilleri also reiterated his faith in the team and its boss Mattia Binotto, despite the problems the famous Italian constructor are experiencing.
"We know there is lots of work to do," said Camilleri. "This is certainly not the grid position a team like Ferrari should have and we have to respond immediately.
"It's clear we have to improve on all fronts. The only solution is to react and I am pleased by the immediate reaction and the work that Mattia and all his team are putting in at every level.
"This is not just to bring to the track today what was scheduled to be ready tomorrow, but also to speed up the programme of development for the coming races.
"This is the response of a united team which is rolling up its sleeves and facing the problems head on, without crying about it. We are at the start of a new cycle with a long-term plan.
"Any setbacks will certainly not change our chosen course and I have confidence in Mattia and the team in addressing our shortcomings."
Follow us on Twitter @Planet_F1 and like our Facebook page.