The rumoured date for Ferrari's 'Red Bull's style' upgrades to hit the track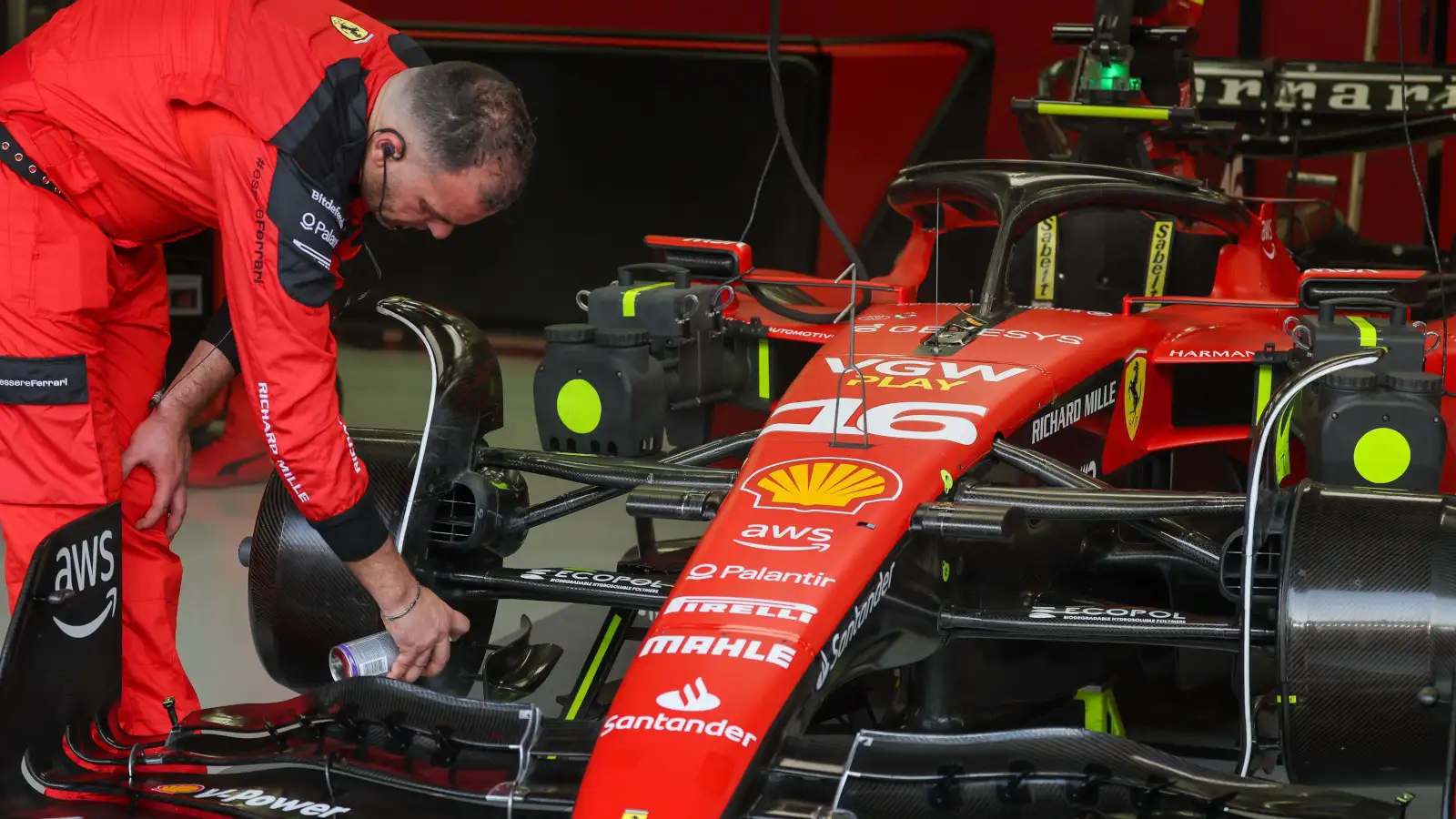 Although Ferrari will upgrade the SF-23 at Imola, the Scuderia's fans may have to wait until Spain for big inroads when it comes to race pace as that's when they'll "go in another direction" of development.
That's according to Ferrari driver Carlos Sainz, who lost two positions at the Miami Grand Prix.
Ferrari have long been rumoured to be bringing a massive update for the SF-23 to round six of the championship, the Emilia Romagna Grand Prix. Such is the expected scope that team boss Fred Vasseur was forced to deny talk of a B-spec car.
"I don't know if you can speak about it," he said after the Australian Grand Prix. "It's not a B-car if it's what you want to say.
"We won't come up with something completely different; we'll continue to update this one and try to update massively."
But with the Scuderia's unpredictable SF-23 letting them down in grands prix, Charles Leclerc unable to win either race in Baku despite starting from pole position and Sainz losing places in Miami, Ferrari could be set for a big step at the Spanish Grand Prix. A step specifically aimed at improving the car's race pace.
Speaking about the Miami race, Sainz said as per formu1auno: "Right now we are in a position where we have to try a lot, to be able to understand why we struggle so much in the race.
"Other updates are also arriving at Imola which should help, and we will try some more set-up things, but in Barcelona we will also try to change the car a little and go in another direction [of development] to try and improve the race pace as well."
According to the Italian publication 'it is very probable that the concept of the sidepods will be revised' to improve aerodynamic efficiency' while Ferrari try to 'maximise the flow further back, towards the diffuser, in short, a little more in Red Bull's style.'
PlanetF1.com recommends
Ferrari suffering 'huge consequences' when SF-23 in rare sweet spot
The updated Drivers' and Constructors' Championship standings
Team boss Fred Vasseur admitted after the Miami race that something needs to be done as Ferrari are losing too much time in races with their unbalanced car.
"Once again today, the significant difference between the SF-23's performance level in qualifying and the race was clear to see," said the Frenchman.
With his drivers complaining about the car's inconsistency, he said: "We really need to focus attention on this because that is key for us. And where we have to do a step.
"With Charles we were more performant on the hards, with Carlos we were much more performant on the mediums. And even with the same tyres from one lap to the other one we are a bit inconsistent."
He added: "The first stint went pretty well for Carlos, he lost a couple of seconds in the first third of the race, and he lost 25 seconds in the last two-thirds.
"We were far too inconsistent from one car and from one lap to the other. We have to understand why.
"For Charles it was the opposite, he was in a good shape at some stages of the second stint with hards, because he was struggling much more on the first part of the race."
Ferrari remained P4 in the Constructors' standings after the Miami GP, but another Red Bull one-two means they are already 146 points clear of Ferrari in the table.