Budget cap delaying Ferrari upgrades until British GP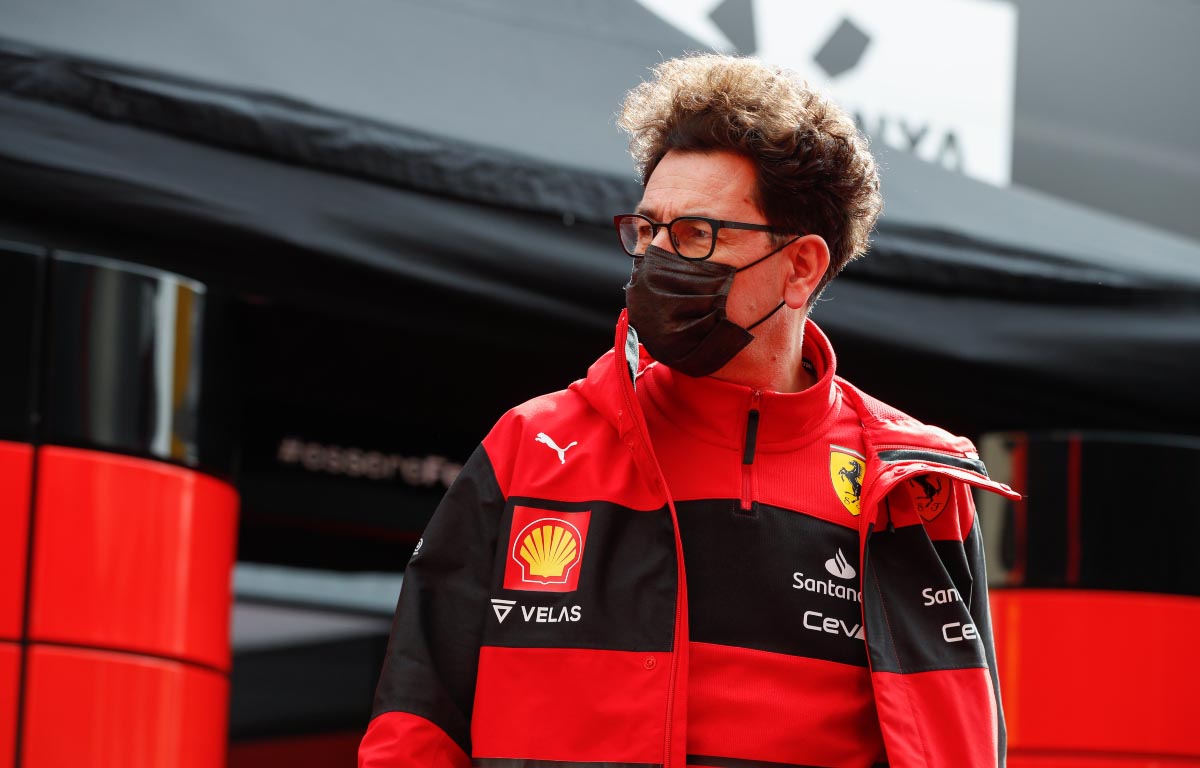 Ferrari team principal Mattia Binotto has said the team will bring their next big upgrade package to Silverstone, admitting that the budget cap implications are holding them back from bringing improvements to every single race.
Formula 1 teams have to operate under a $140million budget restriction for the season, and the deduction of $5million compared to 2021 combined with high global inflation means that they are feeling the pinch in comparison to their previous spending levels.
Binotto admitted that this is having an effect on the plans for Ferrari to develop their car over the course of the season, meaning they will have to pick and choose their moments to upgrade.
As a result, he said Ferrari will likely bring their next big planned improvements to Silverstone in July, running in Azerbaijan and Canada with largely the same package.
"I think the budget cap is dictating somehow what we can do," Binotto said in Monaco, quoted by Motorsport.com.
One week to go, #Tifosi 😉#essereFerrari 🔴 #AzerbaijanGP pic.twitter.com/G784Pyrw9e

— Scuderia Ferrari (@ScuderiaFerrari) June 5, 2022
"We need to certainly have a close look at it and not wasting our money, because we cannot simply do that.
"I think we'll bring upgrades when we have got a significant one. It will not come every single race that we will be bringing pieces.
"On top of that, I think you can look at the next races. We've got Monaco where maybe you're bringing a new front suspension for steering angle, and then later on, we've got Baku which is a city circuit.
"So I think it will be around the UK where maybe some developments will arrive."
Binotto is one of several team bosses who have proposed an increase in the cap to account for the current rate of inflation, but Haas' Guenther Steiner believes that any budgetary increase will serve to help the bigger teams improve their cars, and "widen the gap" to the rest of the field.
But Binotto reasoned that there is still a lack of clarity on what can and cannot be done, which could lead to uncertainty around what will happen if and when teams exceed their current budget.
"I think that there will be no way for us simply to, to stay below," he admitted. "So, I'm pretty sure that at some stage we will go over. In the regulations, there is a threshold, which is a 5%.
"If you do not exceed the 5%, on the top of what's the budget cap threshold, it will be considered a minor breach. And what's a minor breach in case of force majeure? What will the stewards and the FIA decide on that, in terms of penalties?
"No idea – but I don't think there is any way for us – and for many teams – simply to stay within, and even laying off people, I don't think that's a good and right choice."
Binotto calls for strict policing of F1's budget cap
Ferrari's Mattia Binotto has called for strict policing on the budget cap to make sure no team gains huge advantages with frequent upgrades.