Ferrari urge strict policing of cap in 2022's development war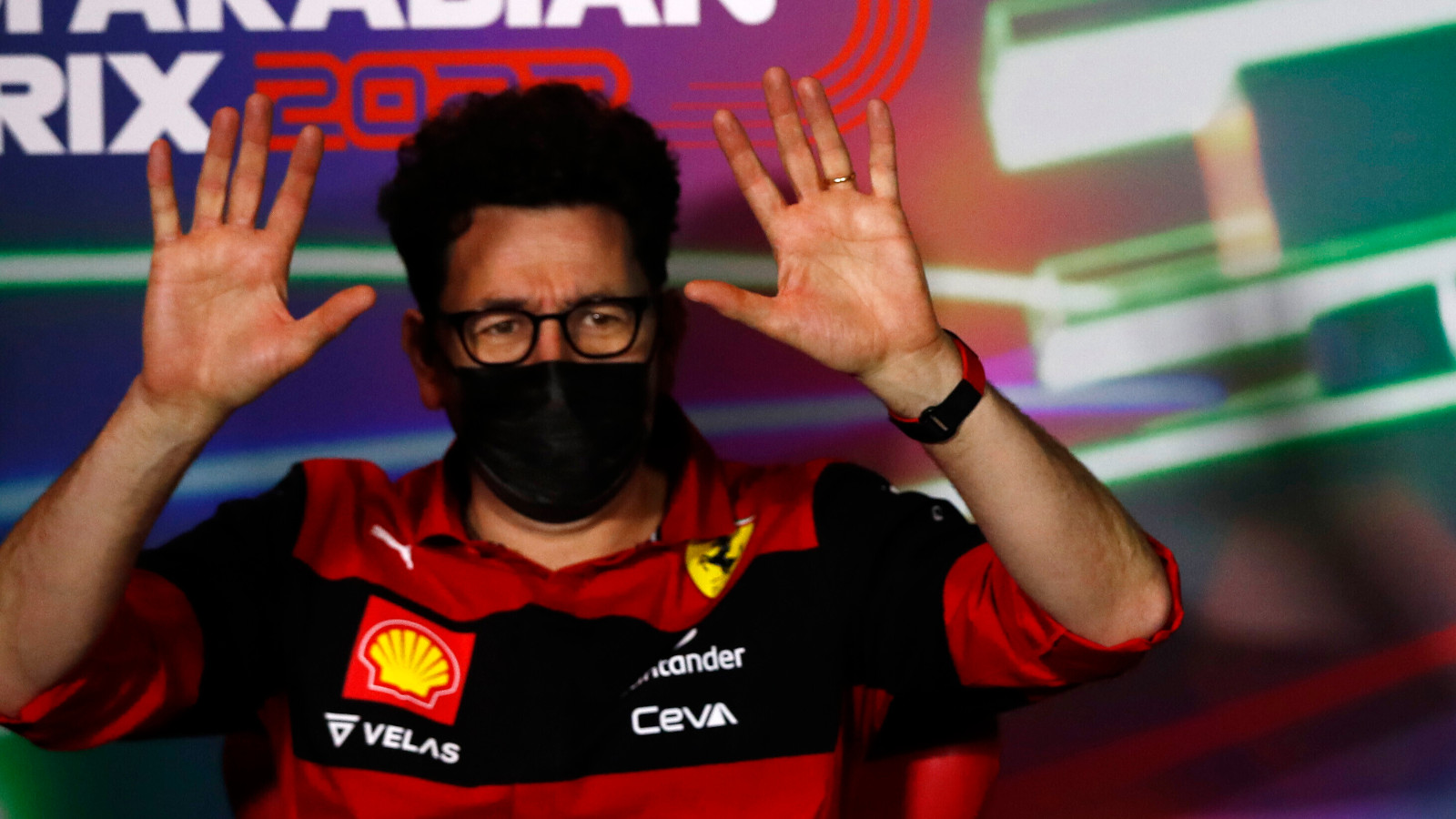 Mattia Binotto has called for strict policing of Formula 1's budget cap as that could be a "game-changer" in the title fight.
This season Formula 1 has all-new cars on the track, the sport adopting ground effect aerodynamics to create the cars' downforce.
Just two races into this season the cars are still in their infancy and there is a huge scope for development awaiting the teams.
But that costs money, money that the teams have less of this season with the budget cap reduced to $140 million.
"[The budget cap] will influence the rate of development," the Ferrari team boss conceded to Motorsport.com.
"I think that is a key element and my concern is that we need to make sure that we've got the right policing on that because it can be, let me say, a game-changer in the fight for developments."
Ferrari are currently leading both championships, Charles Leclerc ahead of Carlos Sainz in the Drivers' standings while Ferrari are 40 points up on Mercedes in the Constructors' log.
Speaking ahead of the 2022 season, Ferrari's racing director Laurent Mekies said he believes the budget cap has brought an end to teams piling on upgrades throughout a season.
Instead they will have to decide in advance what they feel is going to give them the biggest performance increases for the least amount of money.
"If you look at 2019 or 2018, I think we will see less. In those seasons, the big teams had something new every race, or every two," said Mekies.
"It seems difficult from our point of view to have a large number of updates with the limits that exist.
"You need to keep a few marks to develop during the season because you will learn more and more, and you have to find ways to adjust it. That's been the biggest challenge.
"Once you've defined it that's what you have to develop, the aerodynamics and the mechanics, so every department will say 'okay, with that I can do these two or three updates' and then you will schedule all your plans to make it happen.
"That's what we do now. The difficulty is it depends on how competitive you are with the others.
"If you have a big hiccup at the start of the season and it doesn't correlate with the rest, you can spend some of your money on two or three upgrades.
"You need to fix it any way you can, so you take the parts, throw it away and that's how you will fix it."
PlanetF1 verdict
Binotto calls for strict policing of F1's budget cap
Ferrari's Mattia Binotto has called for strict policing on the budget cap to make sure no team gains huge advantages with frequent upgrades.