Ferrari VC: Leclerc/Sainz 'best pair' in Formula 1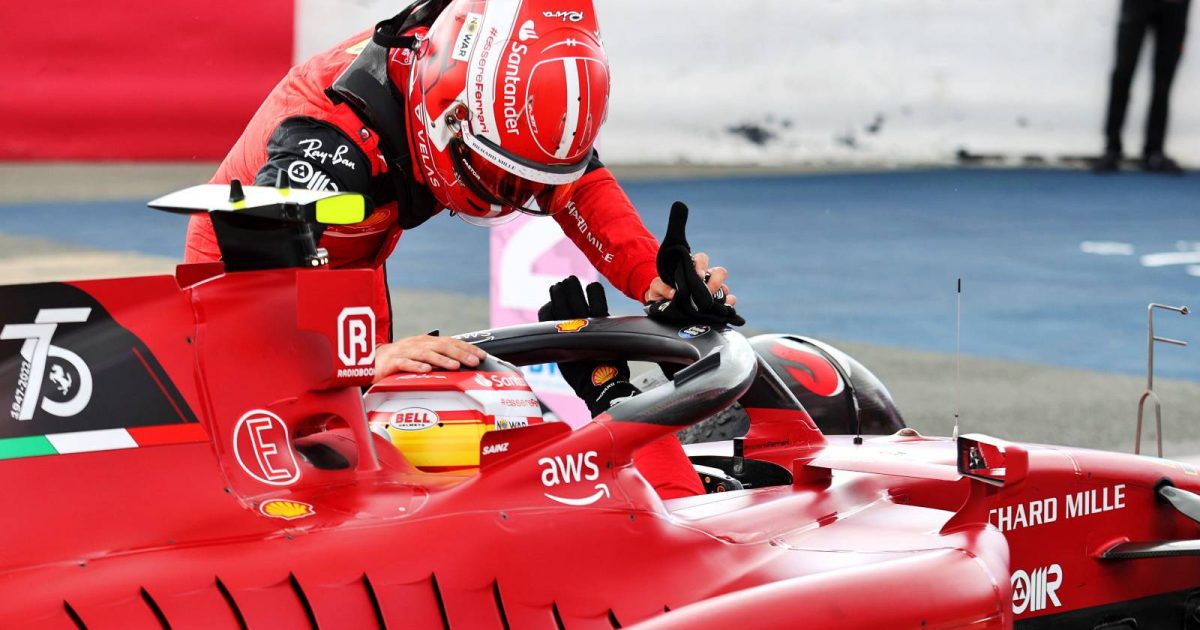 Ferrari vice chairman Piero Ferrari declared the team's driver combination of Charles Leclerc and Carlos Sainz as F1's best.
Leclerc made his breakthrough into the Ferrari team back in 2019, with Sainz joining the scene in 2021 after a two-season stint at McLaren.
The performance of the pair during that campaign, which helped Ferrari to secure P3 in the Constructors' Championship, led team principal Mattia Binotto to declare that he was working with the best driver pairing in Formula 1.
And with Ferrari having now produced a challenger capable of pushing for the 2022 title, Leclerc is out to undo the damage of reliability problems and chase down Max Verstappen and retake the lead of the Championship.
Sainz currently sits P4 in the standings, 37 points behind Leclerc, while Ferrari hold P2 in the Constructors' with a deficit of 56 points to make up on Red Bull.
And speaking to Maxim, Piero Ferrari echoed the sentiments of Binotto by calling Leclerc and Sainz the top Formula 1 duo.
Put to Piero that Ferrari has boasted some of Formula 1's greatest names in its line-ups of the past, with Leclerc and Sainz now combining youth with talent, he replied: "It's always difficult to draw comparisons between past and present drivers.
"Charles Leclerc is a smart driver, an extremely gifted guy in all respects, with extraordinary reflexes and great focus. Carlos Sainz has also proven to be a fast and reliable young man.
"They are superb, and they make the perfect match. Today, they are the best pair in the Championship."
Despite the odds now being very much in Verstappen's favour to secure the 2022 title and become a two-time champ, Leclerc retains hope, as does Piero.
The Ferrari vice chairman explained that while the team has seen "lean" periods in its history, Ferrari has always entered a "new winning cycle" and he has "faith" that the next one is now on the horizon.
2008 was the last time that Ferrari tasted title glory when they secured the Constructors' Championship that year.
"We must seize the opportunity presented by the most significant rules-change in over 40 years," Pierro urged.
"The Scuderia Ferrari team has really pulled together and responded to the many difficulties that have come up. We want to get back to fighting for first place — that's our goal this season.
"I've overseen various aspects of the motorsports area since 1970. Fingers crossed, it seems to me that Scuderia Ferrari is on the right track, and the Bahrain GP was the best way to start the 2022 season.
"I'm confident because I know how much work has gone into the new F1-75 car. In the history of Ferrari (we are the oldest team running, having competed in every world championship since 1950), there have certainly been lean periods, but we have always got moving again with new winning cycles.
"I have faith and am looking forward to it, also because Charles Leclerc and Carlos Sainz are excellent drivers."
A much-needed Ferrari victory
Ferrari, and Charles Leclerc, really needed that win - even if the path was not a smooth one.