Ferrari: Vettel-Leclerc rivalry a 'luxury'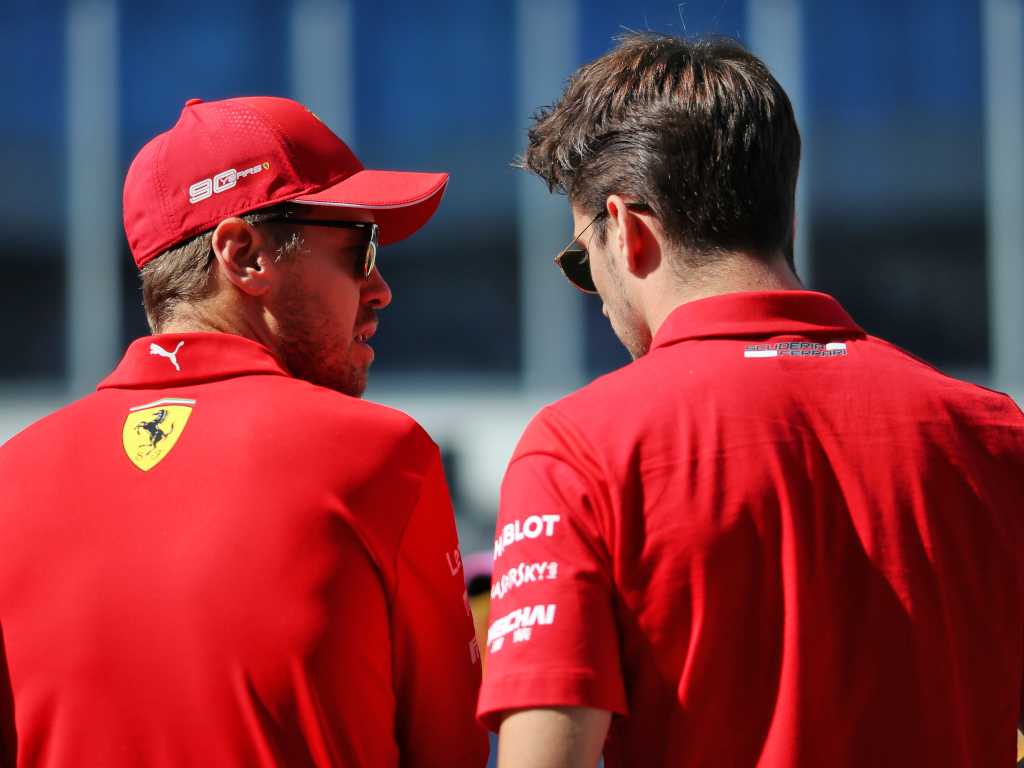 Ferrari team boss Mattia Binotto has played down the latest friction between Sebastian Vettel and Charles Leclerc, saying he still considers it a "luxury".
Just a week after Ferrari's controversial pit strategy resulted in Vettel beating Leclerc to victory in Singapore, the Scuderia's tactics again raised some eyebrows at the Russian Grand Prix over the weekend.
Pole-sitter Leclerc followed the pre-race plan to give Vettel the slipstream on the run down to Turn 1, which resulted in both Ferraris being ahead of Lewis Hamilton.
However, the strategy went out of the window as Vettel then failed to give the place back to Leclerc and it resulted in breakdown of the relationship between the two drivers on track in Sochi.
Mercedes team boss Toto Wolff warned last week that their rivalry could be escalating, but Binotto is playing the latest fall-out down.
"I still believe it's a luxury," he is quoted as saying by Sky F1.
"We have got two fantastic drivers therefore that's where I'm starting from."
He also again explained the strategy.
"Looking at the video and looking at the start our judgement was that the start went as planned and therefore we thought it was right to ask Seb to swap the positions," he said.
"Eventually the two drivers may have different opinions by driving the car but that's something we may discuss with them. So we asked Seb to give the position back but (it was) fair enough to say at that stage of the race maybe Charles was not close enough and we would have lost some time on track.
"Then later on Seb was quite fast and gained some track advantage on Charles. So we knew that we could have decided to do it later on."
Follow us on Twitter @Planet_F1 and like our Facebook page.