Ferrari victory 'revitalises all of Formula 1'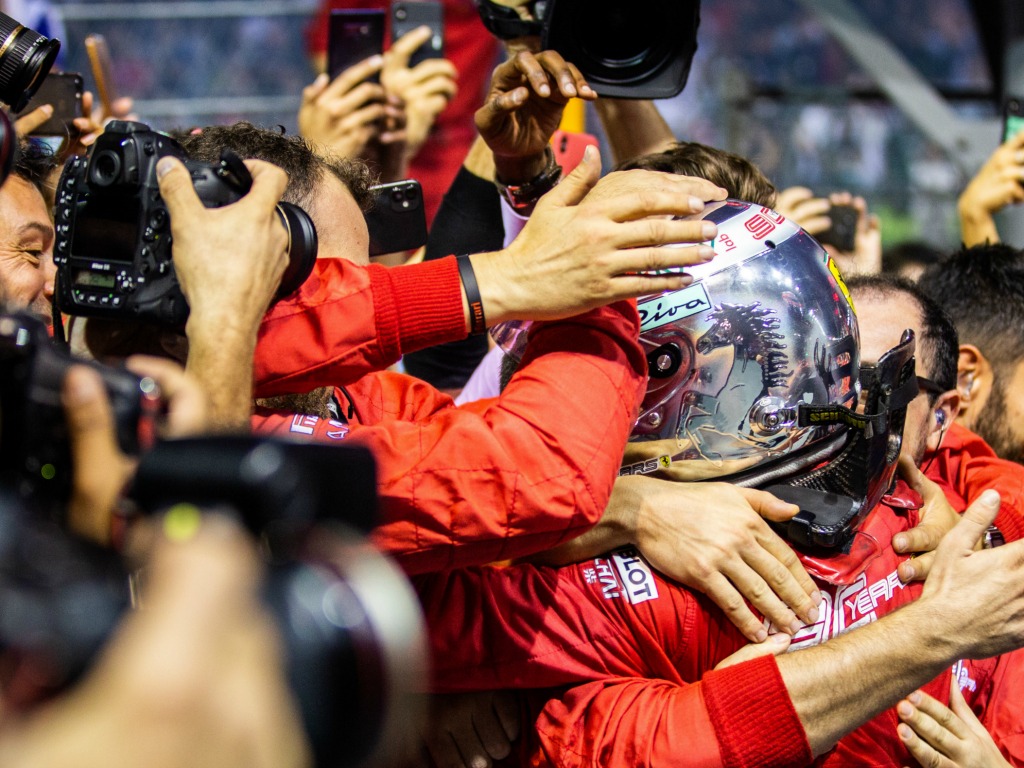 Ex-Formula 1 boss, Flavio Briatore, believes Ferrari's victories are helping "revitalise" the World Championship and Formula 1 in general.
Ferrari have returned from the summer break in red-hot form with Charles Leclerc winning in Spa and Monza and Sebastian Vettel keeping the winning streak alive at the Marina Bay circuit in Singapore.
And Briatore has said that the Scuderia are revitalising the sport which has been dominated throughout the turbo hybrid era by Mercedes.
"The Ferrari victory revitalises the World Championship and all of Formula 1," Briatore told Adnkronos.
"Although I don't think there's a chance of winning the World Championship, this Ferrari 1-2 does a lot of good."
Briatore labelled Leclerc as a "great talent" but feels the Singapore win was something that Vettel needed.
"As for Leclerc, on the other hand, we can safely say that it has proved to be a real great talent," Briatore added.
"He could win, but I think there is nothing to say about teamwork. Vettel needed a victory."
Briatore also praised fellow compatriot Antonio Giovinazzi for battling bravely to a P10 finish under the floodlights in Singapore.
"He did a super race too," Briatore said.
"The results depend above all on the machines that the drivers have at their disposal.  It is difficult to find them [good results] outside Mercedes, Ferrari and Red Bull."
The next race in the 2019 calendar is the Russian Grand Prix, which takes place in Sochi this weekend.
Follow us on Twitter @Planet_F1 and like our Facebook page.