'Ferrari have to work on weak points without entering typical Italian dimension of emotion'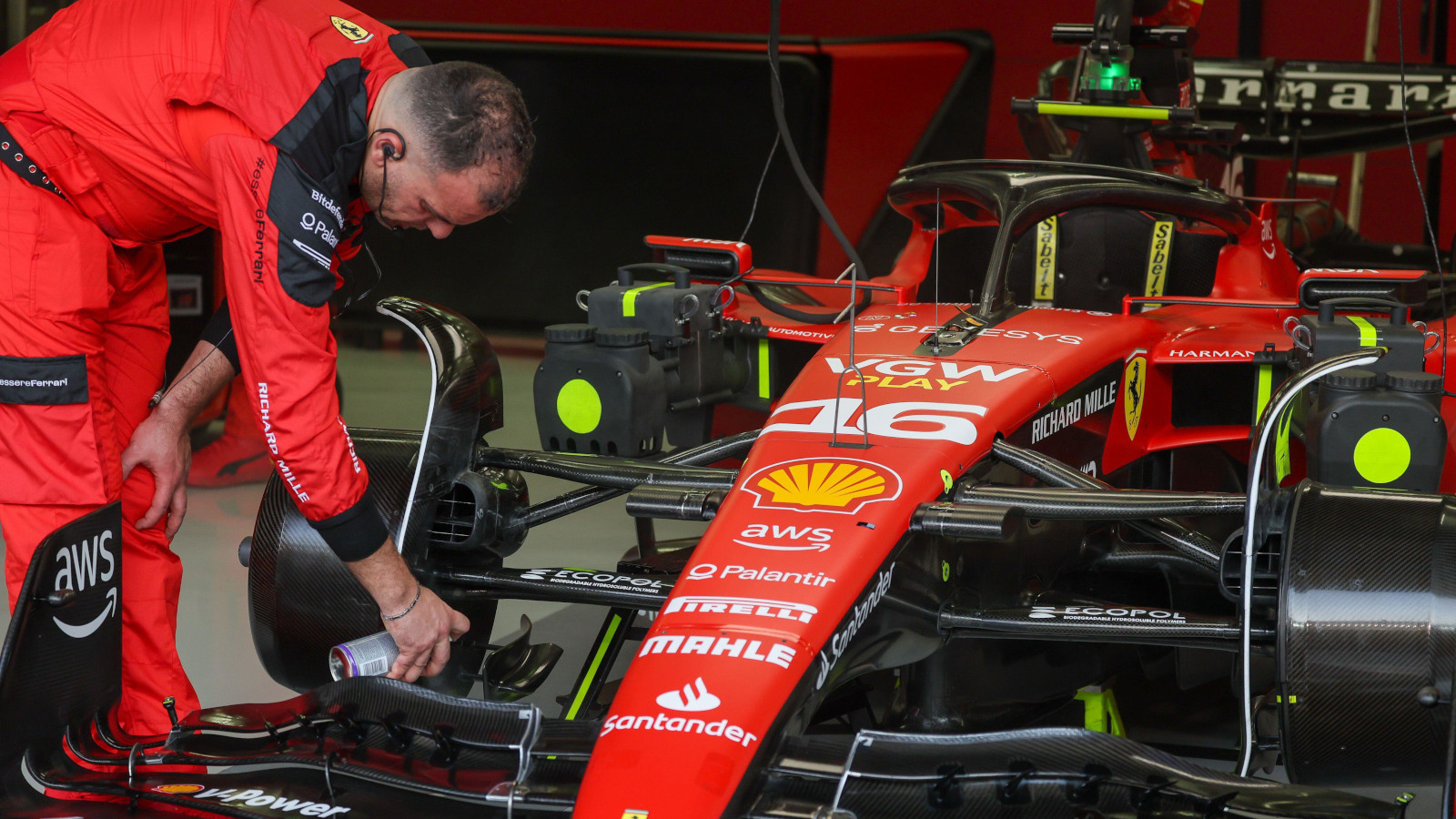 Saying "we are Ferrari is no longer enough" with Stefano Domenicali urging the Scuderia to avoid a "typically Italian dimension of emotion" and fight back after Bahrain.
Going into the new season with high expectations, Ferrari walked away from the season-opening grand prix having been soundly trounced by Red Bull while also losing to Aston Martin.
With Charles Leclerc retiring on the night and Carlos Sainz off the podium, the Italian stable trails Red Bull by 31 points in the standings but more concerning is the deficit on the track.
Leclerc says that was much as "a second" per lap, the driver adding "we really need to work into that, plus the reliability."
Former Ferrari team boss Domenicali agrees, believing the days of saying "we are Ferrari" and that being enough are over.
"Ferrari has always been a point of reference in Italy," the F1 chief told Sportmediaset. "However, the dimension of the Formula One world has changed: other teams and other drivers have grown.
"It's clear that when we talk about Ferrari in Italy we're talking… about the national team that everyone supports and everyone has to support but the competition is very strong.
"Saying 'we are Ferrari' is no longer enough.
"They need to work on the weak points in order to grow without entering the typically Italian dimension of emotion. Only with determination can you get out of difficult situations.
"After just one race you can't be emotional, you have to stay focused and go ahead with your head down and try to solve the problems.
"Gossip is zero. Also because from what I saw in the two days of practice in Sakhir, all the elements to be confident are there this year."
PlanetF1.com recommends
Five reasons why Ferrari fans should still be optimistic after Bahrain
Martin Brundle highlights something a 'bit odd' with Ferrari's SF-23 set-up in Bahrain
Fred Vasseur 'completely convinced' SF-23 concept can take fight to Red Bull
Domenicali isn't crowning Red Bull the 2023 champions just yet
But while rivals are worried Red Bull will win all 23 of this season's races, George Russell saying they already have the championship titles in the bag, Domenicali believes Ferrari's demise last year shows one cannot predict the outcome of a championship based on one race, or even three.
"The very important step we saw from Red Bull worries the others, but in my experience I say that we need to be very cautious," said the 57-year-old.
"We saw it last year when – after three races – there was a Ferrari in great shape, with many points clear and everyone said the season was over. But then it turned out differently."
Domenicali believes it's only a matter of time before Red Bull's budget cap penalty catches up on them.
"Red Bull has demonstrated its strength on the field, but we must not forget that there are important constraints," he said. "Last year Red Bull had to pay a penalty linked to failure to comply with the budget cap, which is destined to have a certain effect during the World Championship that has just begun.
"I think the first phase of the season is important to understand where this performance gap of Red Bull can remain so.
"The history of Formula 1 teaches us to be very cautious. Every race is different from the other, the only variable is Verstappen who is in a very difficult mode to beat."
'Verstappen is different, doesn't have to imitate anyone'
Domenicali is full of praise for Verstappen and likened the reigning World Champion to former F1 driver Kimi Raikkonen.
Like the 2007 World Champion, he reckons Verstappen is very much his own man who does things as he wants to.
"The key to Verstappen's success is that he is different from others and that he doesn't have to imitate anyone," said the Italian.
"I remember Raikkonen who was himself. He certainly didn't inspire sympathy but he was very followed all over the world.
"Verstappen has a strength of him, he is a Formula One driver and is only involved in Formula One.
"I think he's grown up from a few years ago when he was a lot more impetuous. He is now a driver who hardly makes mistakes and who remains totally focused on what he does."